Defining Curriculum, Article Review Example
This Article Review was written by one of our professional writers.

You are free to use it as an inspiration or a source for your own work.
A review of the literature on defining curriculum has brought about some very interesting results. The particular definition of curriculum that appears to be consistent throughout the findings is that curriculum is conceived by teachers or educators as a predetermined way to instruct students. The way in which instructors and teachers define curriculum is based upon the actual comprehension of the material in which these teachers and/or instructors are presenting to the student. Curriculum then can be defined as a predetermined way to present course material so that students can achieve a high level of comprehension of the subject material.
 Research Results
Studies reviewed for the research in this paper show that if teachers are uncomfortable with the material in which they are developing the curriculum, the overall quality of the curriculum is subpar. For example, teachers who are instructing mathematics and who are challenged with mathematics themselves are actually somewhat ineffectual at developing curriculum that is clear and concise (Vitale 2010).
Technology courses as well fall under this category because instructors of technology are supposed to have an in-depth understanding of how to present mathematical theories and formulas. Many times this is not the case as teachers, unless they are specifically trained in teaching mathematics fail to communicate with their students the basic foundations of mathematics. This ties into teaching technology because technology is based upon mathematical principles. Therefore students are robbed of the ability to be able to understand how the under workings of technology coordinates with mathematics (Rauff 2013).
This is evidenced by a study that was taken into account for this research that discusses creating curriculum for K through 8 science students. This study shows that there was a noticeable failure on the part of the instructors to have an interest in formulating curriculum because they lacked the general knowledge of scientific principles (Eidietis, L., & Jewkes  2011).  Thus defining curriculum for these science teachers is a difficult task.
In 2015, teachers and instructors must take into account the fact that technology is going to be a crucial and lasting part in defining curriculum. Some teachers are not comfortable with that and this is reflected in the curriculum that they develop (Dunn 2009). There are other factors that affect the definition of correct curriculum.
One of those factors is globalization. As technology advances, so does the need to develop a curriculum that addresses the issues of globalization. Although the curriculum developed may not have anything to do with culture or cultural differences, it needs to begin to use the technology available to develop curriculum. Many educators, as was stated earlier, are uncomfortable with technology themselves, and as a result have a fear of developing or teaching curriculum that involves this subject (Vanderlinde 2011).
Curriculum must be able to assess a student's development throughout a particular course. The teacher must be able to document each learning step towards the goal of achieving important key points that are addressed in the curriculum. The development of the curriculum should include teaching from key objectives of the course. This is a bottom up type of teaching and it helps to direct both the students and the teacher toward achieving the end results required to pass a particular course.
The above research shows that defining curriculum is not an easy task.  Factors must be taken into account that include globalization, the rise of the use of technology in the classroom, cultural differences, etc. (Phan 2009).   The instructors/teachers must therefore have a deep understanding of the way in which the above mentioned factors influence student learning and comprehension styles.  The way in which a student learns is different for each student.
Unfortunately, curriculum cannot be specifically tailored to each individual student because that would make it impossible to develop a learning scale for which all students are included.  Curriculum must cover the basic aspects of the subject matter and should be dispersed throughout the course in the form of learning objectives (Oguz 2012). Other than independent learning projects, which are most generally available only at the graduate level, the curriculum must be developed generically and comprehensively.
Developing and defining curriculum that is either too broad or too specific is a problem for educators who are in charge of developing course materials. These educators must take into account the average level of comprehension of their students (Letassy 2015). As stated earlier from information gleaned for this essay, globalization and cultural factors need to be taken into consideration while developing curriculum (Zahabioun 2013).   Overall, the instructor who develops the curriculum has incredible challenges in today's educational environment.
Teachers now must be not only socially aware, they must also be proficient in using technology in the classroom.  Many of the instructors are intimidated by the modern trends in teaching that center around technology, and this results in a curriculum that, rather than being designed around a student's need to learn, is designed around how comfortable the instructor is with the use of technology in the classroom.
Therefore, in conclusion, defining curriculum is not an easy task for today's educators.  However, the basic definition of curriculum given in the introduction of this paper appears to be consistent with the diverse research results used in collecting data for this assignment.  To reiterate, one way in which curriculum can be defined is that it is a way in which a course is designed that presents objectives for learning outcomes. These outcomes are the basis of the curriculum development.
References
Dunn, W., Kirova, A., Cooley, M., & Ogilvie, G. (2009). Fostering Intercultural Inquiry in Subject-Area Curriculum Courses. Canadian Journal of Education,32(3), 533. Retrieved from Questia.
Eidietis, L., & Jewkes, A. M. (2011). Making Curriculum Decisions in K-8 Science: The Relationship between Teacher Dispositions and Curriculum Content. Journal of Geoscience Education,59(4), 242. Retrieved from Questia.
Letassy, N. A., Medina, M. S., Britton, M. L., Dennis, V., & Draugalis, J. R. (2015). A Progressive, Collaborative Process to Improve a Curriculum and Define an Assessment Program. American Journal of Pharmaceutical Education,79(4). Retrieved from Questia.
Oguz, A. (2012). Developing a Scale for Attitudes towards the Curriculum Development and Instruction Course*. Kuram Ve Uygulamada Egitim Bilimleri,12(2), 854. Retrieved from Questia.
Phan, P., Vugia, H., Wright, P., Woods, D. R., Chu, M., & Jones, T. (2009). A Social Work Program's Experience in Teaching about Race in the Curriculum. Journal of Social Work Education,45(2), 325. Retrieved from Questia.
Rauff, J. V. (2013). Introduction to Cultural Mathematics with Case Studies in the Otomies and Incas. Mathematics and Computer Education,47(3), 232. Retrieved from Questia.
Vanderlinde, R., & Van Braak, J. (2011). A New ICT Curriculum for Primary Education in Flanders: Defining and Predicting Teachers' Perceptions of Innovation Attributes. Educational Technology & Society,14(2), 124. Retrieved from Questia.
Vitale, C. (2010). Foundations of University Learning and Teaching: A Reflection on the Curriculum Alignment. E-Journal of Business Education and Scholarship Teaching,4(2), 52. Retrieved from Questia.
Zahabioun, S., Yousefy, A., Yarmohammadian, M. H., & Keshtiaray, N. (2013). Global Citizenship Education and Its Implications for Curriculum Goals at the Age of Globalization. International Education Studies,6(1), 195. Retrieved from Questia.
Stuck with your Article Review?
Get in touch with one of our experts for instant help!
Messenger
Live chat
Time is precious
don't waste it!
Get instant essay
writing help!
Plagiarism-free
guarantee
Privacy
guarantee
Secure
checkout
Money back
guarantee
Get a Free E-Book ($50 in value)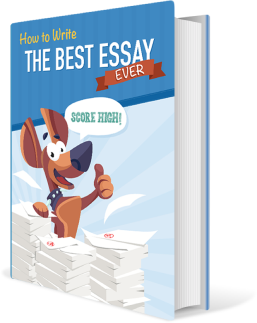 How To Write The Best Essay Ever!