The Difference Between Modern and Classical Dances, Essay Example
Pages: 3
Words: 748
Essay
This Essay was written by one of our professional writers.

You are free to use it as an inspiration or a source for your own work.
Introduction
Dance is virtually any expression of artistic intent using the body. It is human movement fashioned, or choreographed, to make some kind of artistic statement and/or narrate a story. Consequently, the variety of forms this may take is limited only by what the body itself can do. As dance has existed in every culture known to humanity, it also tends to reflect the nature of the culture and the era. As diverse as the types of dance are, ranging from tribal arrangements of primitive societies to the most intricate and demanding choreography of ballet, two forms essentially dominate the art. They are classical, which typically refers to ballet, and modern. Ballet is centuries old, developed in the 16th century European courts, and this source of origin dictates its form. Ballet is precise, usually highly formalized, and danced to specific parameters of body position and movement. Modern dance, born in the early 20th century, is better defined by what is was created to do: refute ballet. In modern, free form movement is the norm, as the positions and regimentation of ballet are typically ignored. Modern dance may be as carefully choreographed as a classic ballet, but its essence is unrestrained movement and a physical liberty limited only by the choreographers imagination and the body's capabilities.
Essential Differences
The most frequently cited difference between modern and classical dance, and one going to the ideologies behind each, is the way the foot is used. In ballet, female dancers must be able to dance en pointe for extended periods, in which the body is carried only by the large toes. This is a rigorous technique requiring great training, discipline, and toe shoes constructed and broken in to facilitate the process. Ideally, the dancer en pointe represents a non-human, aerial presence, and one suited for mythic female portrayals, as in Swan Lake. Modern dance, particularly as forged by revolutionaries Isadora Duncan and Martha Graham, stresses the bare, flexed foot. This is, again, a quality of modern dance born from defiance, and a belief that the constrictions of being on point were unnatural and contrary to true artistic expression. Modern dance has long held to this attitude, and it is exemplified in the barefoot, stylized, flexing of the feet in works ranging from Alvin Ailey's Cry to Graham's Clytemnestra. Similarly, the positions and classic movements of ballet are countered in modern dance by a more expressive and free-flowing use of the body.
Theme also is usually differently adopted by these styles. Classic ballet, not unexpectedly, relies mainly on classic stories and scores, and these often present timeless romantic conflicts in unreal landscapes. The type is epitomized by La Sylphide, an enduring ballet of the early 19th century, in which a young Scotsman pursues a dream of a girl in a forest. Conversely, Graham's early work, 1936's Chronicle, was dance reflecting a variety of modern social issues, from the Depression to the Spanish Civil War. As a rule, modern dance prefers to address issues and themes, as classical dance more favors intimate story. Certain ballets take on relevant issues, but these are acknowledged as departures from the form, rather than an evolution of it.
As theme differs, so too is the choice of music a relatively sure test of the classical or the modern. Ballet tends to rely on classical music scores, often composed for the work. This was profoundly altered when the Ballets Russe de Monte Carlo, under Leonide Massine's artistic direction, employed existing symphonies to create the "symphonic ballet." While controversial at the time, the adoption nonetheless only reinforced the union between ballet and classical music. Modern dance, on the other hand, is known for using experimental music as scores. This has taken an extraordinary variety of forms over time, ranging from the dissonant, electronic music of John Cage in Merce Cunningham's modern choreography, to Twyla Tharp's using the pop/rock music of David Byrne for her Catherine Wheel.
Conclusion
It is interesting to note that the essential differences between classical and modern dance are more foundational, or ideological, than they are physical. Many dancers train in ballet, in fact, before turning to modern dance, and a celebrated instance of this was Mikhail Baryshnikov's undertaking Twyla Tharp's work late in his career. The differences in actual dance technique are certainly extensive and important, yet they also express, rather than compose, the true difference between the styles. Classical ballet is invariably the traditional, highly disciplined form centered on a romantic focus, while modern dance derives from a rebellious, challenging spirit.
Time is precious
don't waste it!
Get instant essay
writing help!
Plagiarism-free
guarantee
Privacy
guarantee
Secure
checkout
Money back
guarantee
Get a Free E-Book ($50 in value)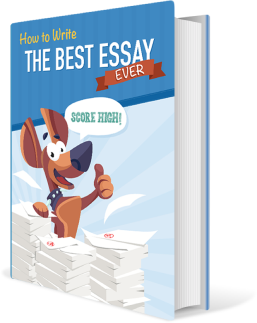 How To Write The Best Essay Ever!