Anna Deavere Smith, Essay Example
Pages: 6
Words: 1638
Essay
This Essay was written by one of our professional writers.

You are free to use it as an inspiration or a source for your own work.
Essay on how Anna Deavere Smith explains and values her role as an artist in the "Introduction" to Twilight in relation to the way Tod Hackett envisions his role as an artist in The Day of the Locust.
Importance of art and its purpose in the life of human beings has always been a debate topic from the beginning of art forms. Those without any artistic or aesthetic sense always argue that art does not possess any importance in man's life and is a mere medium of time pass. At the same time those creative or artistically talented people consider art as a worthy thing of immense value which is of great use to human life at various levels. They regard art as one of the major aspects that can affect a human's life. There are various forms of art forms like painting; movies, music, dance, literature etc. are all creative works. They have great effect on human mind and can influence every action of his and even his thoughts. Such art forms are available from time immemorial through various means written, illustrated, transferred through generations or preserved in any other form. Importance of such art forms is clear from various literature pieces and these art forms speak themselves for their advantage and purpose. It is to elaborate this that here we examine how Anna Deavere Smith explains and values her role as an artist in the "Introduction" to Twilight in relation to the way Tod Hackett envisions his role as an artist in The Day of the Locust. Both literature pieces are perfect examples of art forms that illuminate the purpose and importance of literature and art.
Twilight is a play and in it Anne Deavere Smith in her introduction clarifies the reason as to why she chose such a topic that is very sensitive. The play if based on an actual incident. The incident based on which play is written happened in California during early 1990's which resulted in protests and riots. Actual incident was the inhuman treatment towards a black man by policemen who were four in number and that too without any cause or solid reason. Though there was a trial, it was not in the manner looked upon by people who wanted justice to be delivered. Thus the incident became a memorable one in America's history for it questioned the unjust and unfair law policies and shook the country.
In the introduction of the play Anne provides her reasons to readers to understand the actual aim of the play she has created. According to Anne 'Theatre can mirror society'. Art is one of those mediums that are used by people to learn about society and not only to derive pleasure. Thus true theatre helps people to learn about various aspects of life, hidden truths of society and the people in it. Thus for a theatre to be true it need to consider the society as it is in reality and brings it into consideration of common people in a simple form for them to understand. She further states that "We now have the opportunity to be a part of the discovery of a larger, healthier, more interesting picture of America". This statement clearly depicts the power possessed by drama and theatre, which forms a strong genre of literature, an art form.
With this statement she clearly asserts the power of drama as well as theatre. It is in this way that Anne has used the medium to bring an actual event to lime light. Her play depicted the real incident as it took place. All those factors kept in abeyance of public came to lime light through various interviews conducted by Anne. She was able to extract the reality and reveal to the people those actual facts that they were not aware of.
Anne felt that it is for her to show actual events in its true form to the people. According to her, "In developing ON THE ROAD project, it was my goal to develop a kind of theatre that could be more sensitive to the events of my own time than traditional theatre could be". She created an art form contemporary to the time she lives for the readers and viewers to gain awareness and knowledge of current events as far as they can. So she wrote a play which the viewers or readers can relate to actual events and art is related to or is meant for that. Such art forms help people for relating to actual events or to augment knowledge of their worldly existence.
She also tried to avoid prejudices or bias of any form and for those dramaturges with experiences and qualifications in various fields which further helped her to create the best. She by doing so played the role of an artist who brought forth something that is of benefit to public, from which they can learn and at the same time enjoy. Literature forms like a play with characters that can perform their artistic tasks as characters makes it easy for readers or audience for relating to actual events. Along with characters words and dialogues are also important which further helps viewers and readers to imagine characters from the dialogues they present. This helps humans to get clear understanding of intentions of people around them as well as their characters. According to Anne "Words are not an end in themselves. They are a means evoking the character of the person who spoke them. Every person that I include in the book, and who I perform, has a presence that is much more important than the information they give".
In the introduction to Twilight Anne says that "I played TWLIGHT in Los Angeles as a call to the community. I also believe that we are at a stage at which we must first break the silence about race and encourage many more people to participate in the dialogue". Art is a medium for an artist to break his silence, and art is not supposed to advocate bad or good. Art need to focus only on actual events or reality and it is the public who decides right and wrong. Anne do not support public or police in her play and merely demonstrates actual facts that took place at that time. This is because Anne being a true artist feels it important to picture before public what has happened in reality as it is an art forms' purpose. Such an art form will evoke the consciousness of public.
In the novel 'The Day of the Locust', Tod Hackett is depicted as a person recruited in Hollywood as a costume and set designer. New city of Los Angeles fascinates him. He develops an interest in people of Los Angeles and basically about lower middle class. In the Novel Tod meets several characters and paints 'The burning of Los Angeles', which he describes as his masterpiece. The painting is also inspired by the characters of people he meets throughout the novel, their back grounds, professions, life styles and values. He develops friendship with those people to learn in depth about them, to facilitate his painting. Tod portrays real life of Hollywood in to an artistic medium of painting.
Grotesque picture of Hollywood is represented through the eyes of Tod's aesthetic and social value system. It is the frustrations and anger of Hollywood that he portrays in his painting. He also tries to depict the Midwestern immigrants who form lower middle class set of Hollywood who are disillusioned and bitter for they are not offered their expected dream. Thus Tod paints the real Hollywood of which most people are unaware of. Hollywood for outsiders is like a dream while those inside it without the position of stardom are under great stress and depression. Tod teaches the fact that real incidents and characters can be communicated as paintings which are an art form.
Conclusion
Art and literature are mediums used by people to communicate with others. They might use this for communicating their thoughts or actual events. Arts and literature are thus mirror image of contemporary society which is of great historic value. In the present example Anne advocates the drama while Tod used painting as his medium of art. Both these art forms clearly indicate the purpose of literature and art. Tod pictures the contemporary life of lower middle class of Los Angeles through various characters he found there. Anne for the same purpose interviews various persons and tries to pronounce the reality of an actual event by finding dramaturges for the play. This helped to present the actual reality in a more prominent mode. Thus it can be said that art unites people to work in collaboration for depicting the truth.
Art as I believe helps people to understand reality and actual events of present day society. It further helps people to learn about various conditions and types of people living around them. This will also make people to develop better values that will be useful for him and society. People become aware of various events as well as possibilities that are likely to occur in our life. Thus we become more conscious of various life aspects and the depth and complexities associated to it. Literature and art help human beings to see another side of human life which he is not experiencing or is aware of and to provide deeper meaning and sense to relationships and life. It also helps to sharpen our imagination, aesthetic senses and at the same time enriches our creativity.
References
Seamon, Mark Jeffrey. 1W (Flexible Casting): Diversity and Doubleness in Anna Deavere Smith's on the Road: A Search for American Character. 2005. 16 June 2012 <http://etd.ohiolink.edu/send-pdf.cgi?osu1117221328>.
Sonenberg, Nina. "The Sense of Place in 20th Century American Fiction: Stories and Novels by Raymond Chandler, William Faulkner, Zora Neale Hurston, Eudora Welty, and Nathanael West." www.publicprograms.ala.org. 16 June 2012 <http://publicprograms.ala.org/orc/pdfs/sense.pdf>.
Time is precious
don't waste it!
Get instant essay
writing help!
Plagiarism-free
guarantee
Privacy
guarantee
Secure
checkout
Money back
guarantee
Get a Free E-Book ($50 in value)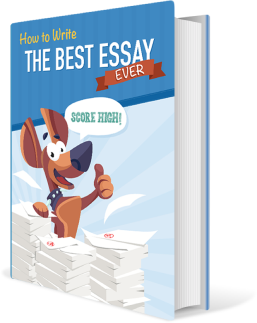 How To Write The Best Essay Ever!