Home
/
Lab Report
/
The Effectiveness of the Calendar Method as a Means of Contraception, Lab Report Example
The Effectiveness of the Calendar Method as a Means of Contraception, Lab Report Example
This Lab Report was written by one of our professional writers.

You are free to use it as an inspiration or a source for your own work.
Introduction
There are many methods available for contraception today, but many, such as birth control pills and condoms could be considered costly for certain members of the population. In addition, many religions prohibit the use of these methods. As a consequence, many couples use the calendar method to avoid conception (Office of Population Affairs). The calendar method involves calculating a woman's "safe period" in which there is no viable oocyte in the fallopian tube. Since sperm can survive in the woman's reproduction system for up to three days, couples that utilize this method must ensure that there is no viable oocyte available for this period of time in order to be successful. Changes in hormone levels dictate whether a woman is able to conceive (Testosterone and Androgens in Women). The aim of this investigation is to determine whether the calendar method is an effective means of contraception.
Data was collected from 20 healthy women volunteers aged 20 to 35 years old in Geneva Switzerland. All the women have not been taking oral contraceptives for at least 3 months before they start the study. Morning blood samples were taking daily starting on the first day of their menstrual cycle (indicated by the beginning of their menstrual bleed or menses). The sampling was then continued to the first day of their next menses (Billiet).The first day of the fertility period was determined by subtracting 18 days from the length of the cycle.
Hypothesis
The hypothesis is that the calendar method will be an effective means of contraception if couples are able to conduct the timing aspect of the method correctly. It is expected that the first day of fertility will correspond with a pattern of specific hormone levels, including high levels of FSH.
Raw Data
Table 1. Highest hormone values during fertility range.
Participant
First Day of Fertility
FSH UI/L

 

LH UI/L

 

Progesterone ng/ml

 

Prolactin ng/ml

 

Testosterone ng/ml

 

1
9
13.32
23.71
441.94
21.99
0.53
2
11
13.92
65.95
234.07
32.86
1.14
3
15
15.62
48.51
555.92
33.73
0.49
4
13
16.99
55.15
279.52
28.86
0.87
5
8
9.55
22.51
218.52
25.83
0.46
6
13
16.89
33.43
192.21
16.81
0.79
7
13
14.62
46.46
176.4
27.41
0.46
8
13
4.6
20.8
248.72
52.62
0.74
9
11
14.41
33.53
250.47
19.29
1.21
10
10
20.2
18.14
174.2
22.38
0.17
11
9
18.16
74.4
252.31
33.53
0.41
12
11
10.09
24.1
336.55
23.96
0.83
13
12
13.84
29.94
402.44
62.61
0.99
14
8
16.46
80.89
193.5
22.77
0.41
15
10
6.77
22.31
434.33
42.48
0.82
16
8
11.06
16.01
285.27
19.07
0.85
17
12
16.76
52.22
395.69
24.04
0.48
18
10
13.77
41.84
590.63
17.51
0.84
19
10
16.53
45.6
279.89
17.31
0.61
20
12
11.6
23.27
86.26
82.93
0.32
Processed Data
Table 2. Average hormone values of the 20 participants of the highest values.
| | | | | |
| --- | --- | --- | --- | --- |
| FSH UI/L | LH UI/L | Progesterone ng/ml | Prolactin ng/ml | Testosterone ng/ml |
| 13.758 | 38.9385 | 301.442 | 31.3995 | 0.671 |
Table 2 shows the average hormone values of the 20 participants on the day in which their hormone value was the highest, which reflects the day in which each individual was the most fertile. The LH and FSH increase proportionately with each other on the same day and these levels are typically the highest one day after the fertility period begins or half way through the fertility period. This trend was not the case for period cycles shorter than 28 days. It appears that these participants function as confounding factors because they do not fit within the normal expectations for reproductive age women. The progesterone and prolactin also appeared to have a direct relationship, although testosterone levels varied.
Conclusion
The LH and FSH hormones are the highest one day after the fertility begins, indicating that this is the period of time in which the woman becomes the most fertile. Since these hormones are their highest on different days for different women during the fertility period, it is necessary for women using the calendar method to ensure that there is no live sperm within their reproductive system for this time. It appears that LH, FSH, progesterone, and prolactin are the hormones that directly impact the fertility of a woman, and higher levels indicate higher periods of fertility. While each participant in the study experienced a fluctuation in these hormones at a different time, they were clearly higher during their period of fertility according to the calendar method calculations. The hypothesis was correct because for most participants, the first day of fertility corresponded with a pattern of specific hormone levels, including high levels of FSH.
Evaluation
This research provides a reasonable means for women to gain a better understanding of their fertility period. This understanding could be utilized both for women who wish to prevent conception and those who wish to conceive. Ultimately, the calendar method is ideal for women who wish to gain an understanding of when they are the most fertile. When this period is calculated using the conventional mathematical method and compared to the hormone levels of participants, it is evident that reproductive hormones are at their highest levels during the fertility period. Therefore, women could gain a more accurate understanding of their fertility cycle by receiving blood tests to determine their hormone levels for each day of the month. This is more precise than using just the calendar method alone because it generates knowledge of the biological aspect of the calendar cycle. The numbers generated in figure 2 can be utilized to help women that undergo blood testing to understand the approximate value that their hormone levels will reflect at their highest points.
Even though the utility of the calendar cycle was backed up by biological theory, it continues to be reasonable to advise individuals who wish to avoid pregnancy to utilize an additional form of contraception. It is evident that even though the reproduction hormones are more prevalent in a women's fertility period, these hormones still exist in small amounts. Therefore, if an oocyte is present, it is possible for the woman to become pregnant. While we generally understand that there is a three day period in which the oocyte is not present, biology does not operate according to a set clock and it is therefore useful to not make any assumptions concerning this phenomenon.
The calendar method is ideal for individuals who are not able to afford contraception methods or would not mind a pregnancy. While the calendar method was the best practice for couples who did not wish to have children prior to the development of condoms and hormonal birth control, it is not effective 100% of the time. Therefore, couples that have other methods of contraception should use these preferentially over the calendar method.
Works Cited
Billiet, Paul. "Database Of Female Reproductive Hormones." The Open Door Website. The Open Door Team, 2014. Web. 15 Aug. 2014.
"Office of Population Affairs (OPA)." Natural Family Planning. U.S Department of Health and Human Services, n.d. Web. 03 Aug. 2014.
"Testosterone and Androgens in Women." Monash University: Womens Health Research Program. M8 Alliance, Group of Eight Australia, n.d. Web. 2 Aug. 2014.
Stuck with your Lab Report?
Get in touch with one of our experts for instant help!
Messenger
Live chat
Time is precious
don't waste it!
Get instant essay
writing help!
Plagiarism-free
guarantee
Privacy
guarantee
Secure
checkout
Money back
guarantee
Get a Free E-Book ($50 in value)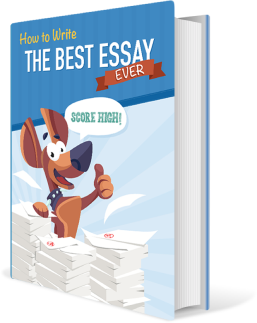 How To Write The Best Essay Ever!