The Ethical Leader, Case Study Example
This Case Study was written by one of our professional writers.

You are free to use it as an inspiration or a source for your own work.
Key Lessons Learnt
From the article, it has been established that cultural tensions exist and affect business operations. Moreover, it has been established that tensions in business activities in foreign markets arise due to cultural differences that create ethical differences. Thus, as established, business ethics differences result in tensions. In this regard, among the key concepts learnt include ethics affect economic cases in business ethics, the need for companies to support managers in foreign markets and retention of an organization's corporate culture.
Need To Consider Culture and Ethics in Foreign Investment Decisions
With respect to ethics impacts on economic performance, the case study demonstrates how differences in ethics influence industry growth. For example, the case elaborates how increased software piracy in the Asian market could derail the development of technology due to decreased revenues and thus declining motivation for such industrial development. Therefore, it is learnt that in making foreign market investment decisions culture and ethics should be considered. In addition, an individual or an organization has to conform to local cultural practices when carrying out businesses to meet the demands of the locals. Failing to do so will mean forfeiting business opportunities. Moreover, unscrupulous international business is not accepted in foreign countries as it may lead to denouncement by the local government since it creates unethical behaviors and negative effects to locals.
Need For Multinational Companies to Local Managers
Additionally, it has been established that to ensure foreign market success, companies should support the managers. The study has established that managers cannot overcome foreign market tensions. Thus, companies should offer support to their managers. In this case, it has been established that companies can use governance system support such as initiating awareness and programs to fight against such vices as corruption. The case study demonstrates this through an example in India in which corporations joined to support the government in fighting corruption. Hence, it emerges that foreign investors have a role to play in reducing market tensions through governance support programs.
Need To Retain Corporate Culture as Absolute
With regard to reducing ethical tensions in conducting business activities in a foreign culture, it has been established that multinational companies should retain their respective corporate culture. The case study recommends that such organizations should treat the organizational culture as absolute. Thus, all business partnerships and transactions would be founded on the corporate culture. Consequently, this will reduce practice deviance from the organizational ethics and culture. This would in turn reduce the ethical tension faced by the managers when making decisions.
How to Improve Ethical Decision Making
From the article, I have identified five key concepts that can help improve ethical decision making skills. They include; designing engagement conditions, treating personal ethics as absolute, and the use of moral imagination in making decisions.
Engagement Conditions
The case study demonstrates that in order for organizations to succeed in foreign markets and reduce ethical tensions and dilemmas involved; they ought to develop engagement plans. In this scenario, the case study recommends that multinational companies should establish minimum standards against which they cannot indulge in business activities or transactions. From this, I gather that the development of rules of engagement in business is important. This skill will enable the narrowing down of ethical options in a decision thus improving and enhancing my skills in making ethical decisions (Volker, 2010, p. 52).
Treating Personal Ethics as Absolute
In the case study, it is argued on the need for organizations in foreign markets to regard the corporate culture and values as absolute. Valuing of these values as absolute enable the organizations formulate policies and engage in business activities that do not compromise the parent company values. Consequently, as VanSandt and Neck (2003, p. 372) state organizations retain ethical transactions in the foreign markets. Similarly, through treating personal ethics as absolute, I would reduce ethical dilemmas of the ideal cultural approach to adopt in making decisions. Consequently, this would reduce ethical tension in making decisions as the ethical choices would be narrowed down to conforming ethics only. Thus, this would enable the making ethical decisions.
Moral Imagination
The case study recommends that for local managers serving international companies to succeed in the local market, they should be robust. The case study recommends that, managers should adopt creative and innovative means and methods to satisfy the customer needs. Moreover, the study offers that managers could find and establish new business strategies and approaches that would create a blend between the organization and market ethics through creativity. From this argument, I learn the skills of creativity and innovation. Through these skills, I will develop new approaches and processes in new markets. Thus, I would overcome the current ethical dilemma through the development of new approaches that establish a compromise between the differing ethics. Therefore, the development of the recommended creativity and innovation skills will improve my ethical decision making process (Volker, 2010, p. 57).
Top Five Actions to Take in an International Business Venture
Training Employees
As established for the case study, differences in cultures result in an ethical dilemma for expatriate managers and employees. Consequently, this affects the organizational performance. Thus, based on the knowledge acquired from the case study, I would start by training employees before assigning them overseas responsibilities. Training of the employees in advance ensures that they are psychologically prepared to experience cultural changes. Consequently, this would reduce the culture shock experienced upon venturing into the foreign markets. Moreover, Sharp (2006, p. 66) states that, training equips employees with ethical and cultural expectations of the foreign market. Thus, employees align personal, organizational, and market ethics in advance; this reduces ethical dilemmas in organizational decision making processes. Therefore, training would enable employees in my organization experience a smooth cultural transition.
Establish a Business Corporate Culture
Corporate business culture is described as a framework through which organization's activities are performed. It is through this framework that employee behaviour and conduct in an organization are deduced. The existence of an organizational corporate culture enhances standardization of organizational decisions and conduct across departments and markets. From the case study, it is evident that an organization's culture influences its market performance. In dealing with ethical challenges in a foreign market, the case study recommends the adoption of an effective corporate culture. It argues that organizations reduce ethical dilemma in decision making through standardization of activities as managers have a specific code of conduct to follow. With this knowledge, therefore, I will ensure the formulation, drafting and incorporation of an organization's corporate culture to enhance standardization as well as reduce the associated cultural ethics tensions (Sharp, 2006, p. 80).
Corporate Social Programs Development
International companies vary from local companies based on the strategies and business approaches adopted. On one hand, local companies develop market structure support systems to support their operations in a markets industry. On the other hand, international companies not only develop market structures, but also culture support programs. Through these programs, as depicted in the case study, organizations enhance market culture ethic tension reduction through corporate social programs that create a market good will for the company. Thus, I would ensure the development a corporate social program for the organization. This would enable create a market goodwill for the organization in the foreign markets (Sharp, 2006, p. 201).
Design Engagement Conditions
Businesses rely on collaborations and partnerships to succeed. Unlike in the past, international businesses need to manage their supply chain to ensure production of quality products and the availing of the same into the market at the right time and under reasonable costs. Thus, as Feldman and Santangelo (2008, p. 115) state international businesses must engage with foreign markets business partners inclusive of suppliers and distributors. The case study highlights that these engagements result to ethical challenges and tensions due to the adoption and existence of varied ethical perspectives between organizations. Therefore, to mitigate this, as the case study proposes, I would develop an engagement plan. In the plan, minimal standards and qualifications for business partners would be established. Henceforth, any partners who do not meet the engagement criteria would not be incorporated as business partners. Consequently this would reduce the ethical tension involved in selecting business partners in foreign markets.
Adopt a Global Market Perspective
When transacting international business activities, organizations adopt varied business strategies. While as some adopt international approaches, others adopt localized business approaches. Each of these strategies poses business challenges. However, as deduced from the case study use of localization strategies pose ethical challenges. The existence of varied ethics in a foreign market presents the challenge of compromising organizational ethics and values in order to fit into the market structure. Therefore, I would institute and develop an international perspective business plan and strategies. Such strategies enable business organizations retain organizational values in foreign markets with ethics tensions, thus enabling ethical decision making processes for the managers (Feldman & Santangelo, 2008, p 17).
References
Feldman, M. P., & Santangelo, G. D. (2008). New Perspectives in International Business Research. Bingley: JAI Press. Retrieved from < http://books.google.co.ke/books?id=hJE-FdgcB-0C&pg=PA115&dq=International+business+relationships&hl=en&sa=X&ei=rxJPUuiVG8e54AS-8ICoBg&ved=0CFMQ6AEwBw#v=onepage&q=International%20business%20relationships&f=false>
Sharp, D. J. (2006). Cases in Business Ethics. Thousand Oaks, Calif: Sage Publications. Retrieved from < http://books.google.co.ke/books?id=RDiASPnRpCIC&printsec=frontcover&dq=Cases+in+Business+Ethics&hl=en&sa=X&ei=dt1OUve9EoOI4gTZuoHYDg&ved=0CCwQ6AEwAA#v=onepage&q=Cases%20in%20Business%20Ethics&f=false>
VanSandt, C. V., & Neck, C. P. (2003). Bridging Ethics and Self Leadership: Overcoming Ethical Discrepancies between Employee and Organizational Standards. Journal of Business Ethics, 43(4), 363-387. Retrieved from <http://search.proquest.com/docview/198028769?accountid=45049>
Volker, L. (2010). Deciding About Design Quality: Value Judgments and Decision Making In the Selection of Architects by Public Clients under European Tendering Regulations. Leiden: Sidestone Press. Retrieved from < http://books.google.co.ke/books?id=cXkkl1pPq8gC&pg=PA53&dq=Creativity+and+regulations+in+enhancing+ethical+decision+making&hl=en&sa=X&ei=-BZPUoO7EMiF4ASn5oGIDw&ved=0CCwQ6AEwAA#v=onepage&q=Creativity%20and%20regulations%20in%20enhancing%20ethical%20decision%20making&f=false>
Stuck with your Case Study?
Get in touch with one of our experts for instant help!
Messenger
Live chat
Time is precious
don't waste it!
Get instant essay
writing help!
Plagiarism-free
guarantee
Privacy
guarantee
Secure
checkout
Money back
guarantee
Get a Free E-Book ($50 in value)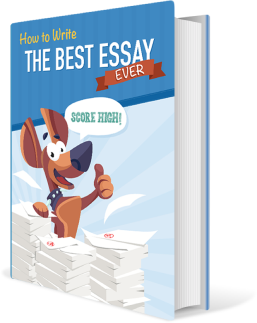 How To Write The Best Essay Ever!