The Free Market Prioritizes Efficiency, Essay Example
Pages: 2
Words: 658
Essay
This Essay was written by one of our professional writers.

You are free to use it as an inspiration or a source for your own work.
In a free market, there is competition to meet customer demands not only in terms of quantity but also in terms of quality. Consumers and retailers will also like to get goods and services at the right time (Clay 1). All these influence competitors, who can be manufacturers or producers to ensure that they produce quality products that reach their customers as required. Efficiency then becomes crucial to success in a free market. A free market for kidneys should be developed, in which the government regulates. Regulation will help safeguard the lives of both donors and recipients (Ibid). Besides efficiency, the society should strive for health and ethical concerns in free markets for kidneys. Arguing that one has rights over their lives infers that one has extreme rights to even commit suicide.
Externalities refer to side effects resulting from unintended consumption or production of goods whose effect is felt by the third parties. A Market failure refers to a case where free markets inefficiently fail to allocate resources (Ossad 2). Market failures identified by economists include; monopoly power, missing markets, inefficiency, de-merit goods, negative externalities, incomplete markets, information failure, property rights, inequality and unstable markets. Learning market failures help in policy making through acquisition of knowledge on strategies that assist in modifying human behavior so as to avoid or eliminate market failures. These strategies include use of price mechanism to control behaviors of producers and consumers for instance, tax can be levied on harmful products and beneficial products be subsidized (Ibid). Secondly, legislation and force can be applied for example, introducing licensing system to control alcohol production and consumption. Lastly, combination of the first and second remedies can give the best results.
The rationing in the markets is experienced when there is high demand for a commodity and the supply is very low as well as economic status of the consumer which might be low at the time of need. It is also experienced depending on the essentiality of the commodity and the unspecified number of consumers on the market (Jacobs et al. 4). Rationing applies most on the more effective services compared to less effective services.  It does not conger with Friedmans' affirmation that the market provides the right products in the right quantities. It does not agree because the discussion shows that, the demand of a commodity might be high depending on efficiency of the product. The quantity of a commodity in need might not serve the population present in the market.
Upton Sinclair's book, The Jungle, identifies problems faced by workers in the rising industries during industrialization of the America. One problem was that immigrants working in the industries were paid poorly and most of them lived in poor conditions in the slums adjacent to the industries (Sinclair 29). Perfect information would let consumers have the information about prices and the quality of goods or services. In, The Jungle, it is apparent that the workers had no perfect information leading to their being exploited of their services at the industries (Ibid). The Jungle exposed the meat packing industry of the unsanitary conditions, which prevailed, yet the industry at Chicago was enjoying an ample market share for its products. Consumers could not get a variety of goods from different industries as argued by Sinclair. Varian's statement is, therefore, valid. The situation of The Jungle existed because there was no government regulation.  Product liability laws such as FDA have come to help the food industry improve hygiene and sanitation in production and handling.
Works Cited
Clay, Megan. "A free market for human organs." The International Trafficking of Human Organs: A Multidisciplinary Perspective (2011): 49.
Jacobs, Lawrence, Theodore Marmor, and Jonathan Oberlander. "The Oregon Health Plan and the political paradox of rationing: what advocates and critics have claimed and what Oregon did." Journal of Health Politics, Policy and Law 24.1 (1999): 161-180.
Ossad, Jordana. "New York City outdoor smoking ban begins." Atlanta: Cable News Network (CNN) (2011).
Sinclair, Upton. The jungle. University of Illinois Press, 1988.
Time is precious
don't waste it!
Get instant essay
writing help!
Plagiarism-free
guarantee
Privacy
guarantee
Secure
checkout
Money back
guarantee
Get a Free E-Book ($50 in value)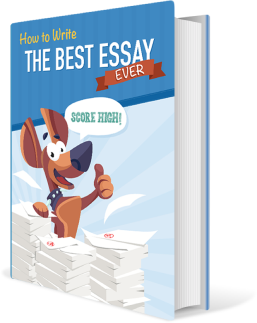 How To Write The Best Essay Ever!