The Great Gatsby by F. Scott Fitzgerald, Book Review Example
This Book Review was written by one of our professional writers.

You are free to use it as an inspiration or a source for your own work.
Women have been fighting to gain equal rights in the United States and abroad for a very long time. Much has shaped the way women are treated today. As early as the 1800's, women rights activist worked to help make the playing field for women equal to that of men. This is evident in the letters that Abigail Adams sent to her husband, John Adams-who was about to be a part of the Constitutional Convention, in the late 1700's.  In her letter, Abigail asked her husband not to forget about the women and the struggle they were encountering. Nonetheless, John Adams did forget about the women because he believed that adding them would place them in higher ranks than non-land owning men. In essence, he reminded her that he had more important tasks at hand because both Indian and African American men were attempting to attain equal rights. To this day, there is no official evidence supporting that the question of women rights ever was a topic at the convention. Women were not viewed as equals, and the mere thought of even placing such an issue on the floor was laughable to Adams and many other men of his day. Ironically, some women of the day felt the idea was outrageous. Even works of literature portrayed women in negative or inferior ways. Fitzgerald conveys two women in a superficial and derogatory way in The Great Gatsby.
The first woman that Fitzgerald conveys is his cousin, Daisy Fay Buchanan. According to Fitzgerald, Daisy is quite selfish and materialistic. He conveys that Daisy has married her husband, Tom, for his money only. She had actually been in love with another man, but because he was poor she ignored him. For example, Daisy even contemplates leaving her rich husband for her true love, Jay Gatsby, when she realized that he too has become rich. Daisy is further tormented when Jay bus a house across the street from Daisy and Tom. Daisy has to look at all of his possessions daily and wish they were hers (Fitzgerald 83). The way that Daisy interacts with her own child shows that she is very selfish. When someone asks her how her daughter is doing she replies, "O, I suppose she talks and eats- and everything" (Fitzgerald 21).
Fitzgerald portrays Myrtle as intellectually incompetent. One could say that she is a member of low class society and is beyond naïve. Fitzgerald displays her socio-economic status by the materials she reads. For example, Myrtle read two popular magazines-Simon Called Peter and Town Tattle. Myrtle is abuse by Tom, who she is having an affair with. She feels inferior to Daisy because she is married to Tom. Tom even tells her that she is not worthy to say his wife's name. They get into a heated argument and Myrtle screams, "Daisy! Daisy! Daisy!" and "I'll say it whenever I want to!" (Fitzgerald 41).  The argument becomes physical and Tom breaks her nose. The fact that Myrtle will not leave Tom displays her inability to make wise decisions.
Both Daisy and Myrtle display some similar characteristics, which convey to the reader that all women are alike. Myrtle is unable to display or convey true emotions and rather resorts to possessions to convey her moods. For example, Myrtle is able to change her moods by the way she dresses. Fitzgerald explains, "with the influence of the dress, her personality had also undergone a change" (Fitzgerald 35). Myrtle believes that her worth is computed by the stuff she owns. She has her home cluttered with all types of furniture. So much so that she is unable to move around her own home comfortably. For example, "crowded to the doors with tapestried furniture entirely too large for it, so that to move about was to stumble continuously" (Fitzgerald 33).  So, being able to actually use the home was irrelevant to Daisy, she was more concerned with possessing extravagant materialistic objects.
Works Cited
Fitzgerald, F. Scott. The Great Gatsby. New York: Macmillan, 1992.
Stuck with your Book Review?
Get in touch with one of our experts for instant help!
Messenger
Live chat
Time is precious
don't waste it!
Get instant essay
writing help!
Plagiarism-free
guarantee
Privacy
guarantee
Secure
checkout
Money back
guarantee
Get a Free E-Book ($50 in value)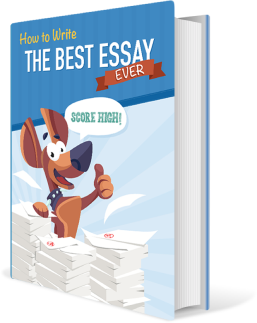 How To Write The Best Essay Ever!