Home
/
Case Study
/
The HFMA's Certified Healthcare Financial Professional Program, Case Study Example
The HFMA's Certified Healthcare Financial Professional Program, Case Study Example
This Case Study was written by one of our professional writers.

You are free to use it as an inspiration or a source for your own work.
The HFMA recommends that interested individuals earn credentials in the field of healthcare finance by enrolling in their certificate program. There are two separate programs recommended for individuals interested in finance, including their "Certified Healthcare Financial Professional® (CHFP)", "Certified Revenue Cycle Representative (CRCR)", and "Fellow of the Healthcare Financial Management Association® (FHFMA)" certificates. The first program is recommended for individuals that are financial professionals, or clinical and non-clinical leaders. The second program is recommended for individuals that are financial management executives or another type of financial healthcare professional (HFMA, n.d., "Certification").
The HFMA's Certified Healthcare Financial Professional program contains two modules that help individuals interested in earning credentials learn the skills necessary to work in the field. To participate in such programs, online registration is required. Module I of the course instructs on the business of healthcare and includes a discussion of "healthcare finance overview, risk mitigation, evolving payment models, healthcare accounting and cost analysis, strategic finance, and managing financial resources" (HRMA, n.d., "CHFP"). Module II of the course focuses on the application of these principles in the business and healthcare setting. Certification is provided after completion of a relevant comprehensive exam.
The CRCR program covers a wider scope of practice and requires that individuals that complete the certificate program apply for re-certification each year. The program itself is a self-study course that could be completed in approximately 10 hours. The only examination for certification includes approximately 150 question and includes information on the following topics: "compliance, patient access, claims processing, account resolution, cash, financial management, and support departments" (HFMA, n.d., "CRCR").
Earning the FHFMA certificate is generally more challenging. In addition to completing online coursework, these individuals need to serve for five years as a HFMA member, hold a CHFP certificate, have a 120 credit bachelor's degree, receive references from individuals within HFMA, volunteer in healthcare finance settings, and submit an appropriate application for the certificate (HFMA, n.d., "FHFMA").
Professionals with CHFP and CRCR certification would be able to achieve healthcare finance roles at a healthcare organization or a private practice. However, individuals should pursue the FHFMA is they wish to obtain leadership roles in the industry. It appears valuable for all individuals interested in joining the healthcare finance field to receive some form of certification. However, those interested in eventual leadership should get the CHFP because it is a prerequisite for the FHFMA. I would personally be interested in pursuing a career in medical finance because it will allow me to contribute to the health of others. Since of the leading problems in healthcare finance today is the need to distribute hospital resources in a manner that confers patient health, I believe that I will be able to use my critical thinking abilities in a manner that will allow me to succeed in this goal.
As a health care manager, I would utilize the many training resources that HFMA has available. It is important to continue studying healthcare administration in light of changing policy and knowledge, and HFMA is designed in a manner that allows its members to remain aware of relevant changes. As such, I would be able to implement this knowledge into training procedures for new employees. As discussed above, the certificate programs would be useful HFMA resources not just for myself, but for my employees as well. It would therefore be helpful for my own workers' productivity to require that individuals go on to receive either the CHFP and CRCR certification because it will provide them with the skills they need to function in healthcare finance. Even if the positions of these employees are not closely aligned to a finance goal, it is important for all employees to implement a basic understanding of healthcare finance in their practice so they can fully understand the breadth of their actions and how this will impact the hospital's resources as a whole.
Additionally, it would be beneficial for staff members to receive training to understand how the use the HFMA website and the resources it provides on their own. Thus, before brining questions to the whole team during meetings, it is likely that their questions will be able to be answered either using the HFMA website or other internet resources. Since the website produces a wealth of information about general administrative processes in addition to providing news about healthcare policy, the site can be used as a major reference for the practice of healthcare administration teams. On a personal level, I will be sure to use the HFMA website as a reference during my professional practice and I will take the necessary steps to achieve FHFMA certification after the completion of my degree. Since I am aware that it would be necessary to hold CHFP certification before gaining this next level certification and that I will need to become involved in healthcare finance volunteer activities as well, I will start becoming involved in these practices to avoid delaying my certification, which will help me achieve higher level positions in the healthcare finance field.
References
HFMA. (n.d.). Certification. Retrieved from http://www.hfma.org/Content.aspx?id=508
HFMA. (n.d.). CHFP. Retrieved from http://www.hfma.org/chfp/
HFMA. (n.d.). CRCR. Retrieved from http://www.hfma.org/crcr/
HFMA. (n.d.). FHFMA. Retrieved from https://www.hfma.org/uploadedFiles/Education_and_Events/Certification/Certification%20Brochure.pdf
Stuck with your Case Study?
Get in touch with one of our experts for instant help!
Messenger
Live chat
Time is precious
don't waste it!
Get instant essay
writing help!
Plagiarism-free
guarantee
Privacy
guarantee
Secure
checkout
Money back
guarantee
Get a Free E-Book ($50 in value)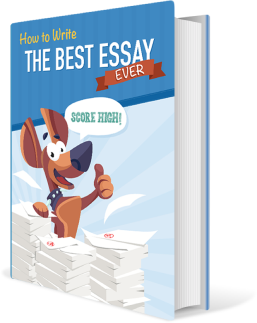 How To Write The Best Essay Ever!