The Myth of Public Support for Capital Punishment, Research Paper Example
This Research Paper was written by one of our professional writers.

You are free to use it as an inspiration or a source for your own work.
Thesis statement
In the era of serial killers and terrorism I believe that death penalty should be a necessary punishment, as it is the right of a society to protect themselves from brutal and violent criminals. In spite of the fact that opponents believe this is non productive and immoral act (GuPta). But advocates of death penalty had proved this to be an ethically correct discouraging the future murders (Steiker, Jordan).
Introduction
This thesis is based on the topic of death penalty and here I am a supporter of this topic. In my opinion death penalty should be necessary so that people will believe that justice is being done in their society (Nagin, Daniel). It is somewhat an only way to stop people from committing dreadful crimes (GuPta). This topic is one that tries to emphasize me that whether to take a position for or against. Considering a small example that implementing death penalty will obviously make the society get rids from criminals and also prevent them for future crimes. But on other hand, it is not proved yet that death penalty reduces crimes (Linde, Robyn).
According to a number of social studies and reports, it is clear that capital punishment has been used unfairly against minority groups, against the poor as well as against individuals of particular ethnic, religious as well as racial groups in the United States (Steiker, Jordan). This indicates that the death penalty is mostly applied discriminatory and badly in the society. Despite this, there are also those who argued that the death penalty is one of the best methods that can be used in reducing criminal activity and crime rates in the society (Cullen, Francis). This is because capital punishment usually allows the elimination of criminals in the society completely (Linde, Robyn).  There are also various religious beliefs and political policies in various countries globally that support death penalty as the best way of punishing stubborn believers and individuals in the society (Steiker, Jordan).
In my opinion death penalty must be examined as it builds a fair balance across the acts that has been performed and the punishment which has been dealt. It also creates a balance between the victims and offender (GuPta). It is ideally a judicial system which is developed not from the interests and personal tastes but it was developed from a socially moral position. Death penalty mainly refers to the method of punishment by death executions and death sentence (Nagin, Daniel). In most cases, crimes and criminal activities that warrant death penalty are usually very referred to as capital crimes. As someone said that "An eye for an eye, a tooth for a tooth"  this quote explains a lot in supporting the death penalty (Linde, Robyn).
Background
The death penalty is not new in our society, it has been happening for ages throughout the world. Back in 18th century, a king of Babylon arranged 25 crimes which were punishable by death penalty (Steiker, Jordan).  In modern times, America was influenced by Great Britain and introduced the concept of death penalty. US remains one of the western countries which continues in supporting the death penalty (GuPta). Americans mostly experience brutal crimes than citizens of other countries as their culture is full of aggressive signals for people who follow. justice tells that criminals face death penalty because they do such acts so they deserve. This idea demands that justice forces the violence against the barbaric crimes. If burglar deserves jail or imprisonment than murderer must deserve  penalty of death (Jones, Jeffery).
There are various countries in different regions globally that support capital punishment practices including Indonesia, China, India and in the United States among many other countries. There are also significant number and percentage of individuals in the United States that usually oppose death penalty practices in the country (Linde, Robyn). The majority of individuals in the country that oppose death penalty practices mostly argue that the executions based on death penalties can result in killing of innocent criminals. Other individuals also argue that the practice is mostly applied discriminatorily against various ethnic and racial groups as well as against the minority and the poor in the society (Nagin, Daniel). In that sense, they argue that the policy do not provide social justice in the society towards the execution and punishing of criminals.  In addition, the majority of religious faiths and values in the United States including Christianity faiths oppose the death penalty practices in the society as the best method of punishing criminals (Newman., et al).
Arguments Supporting Death Penalty
As I am being the supporter of death penalty so I would provide the reasons of utilizing death penalty rather than to abolish this. The death penalty should be focused because;
It deters or discourage people from committing murders
Death penalty gives mind peace to the victims and to their families and end the crimes (Steiker, Jordan).
I believe that death penalty is a acceptable punishment for crimes in capital. Even criminals being in lock ups is till dangerous for other cell mates who are close to the person which committed rape or murder (Nagin, Daniel). Prisoners that escapes or get parole from prison is actually getting an another chance to kill other person. Also they can get another chance to finish what they couldn't get. So death penalty is the safest thing to do as it allows people living around will not feel afraid and it also let them have a smile on their face believing that they can live peacefully (Linde, Robyn).
According to a number of criminal justice reports and studies, the use of death penalty practices can effectively help in deterring criminals from committing murders (Early 8). Moreover, the use of death penalty practices is imperative especially in cases where the society is likely to face high rates of murder and other dangerous criminal activities (Jones, Jeffery).  Death penalty procedures also help in combating criminal activities in the society since individuals usually fear death, and this can effectively deter their bad behaviors in the society (Cullen, Francis).
In the sense, lawmakers and policy makers should adopt the use of death penalty as the best method of discouraging bad social behaviors and criminal activities in the society.  This is because death penalty will provide effective conditions of preventing and reducing future crimes in the society since the criminals such as robbers and murders are completely eliminated from the society (Nagin, Daniel).
Refutation-Arguments Opposing Death Penalty
As the research says that since 1973 almost 130 people have been declared innocent from death rows due to the wrong judgments. If we go into the deep study we will find out that in the multiple decades many innocent people were sat behind the bars awaiting for their executions. As it is said by someone that "Two wrongs do not make a right" as people believe that it is not right for a human to kill other human (GuPta). Even its not better if the governmental system keep killing the criminals as well.
Some people don't agree with death penalty as they believe that criminals will suffer more by keeping him alive in jail serving his life sentenced in prison (Steiker, Jordan). They more emphasize that death penalty has flaws and it doesn't do anything for the betterment of the society. People who believe that there should be no violence of a citizen's right, they belive in individual rights and also to the rights of life. They say "Why Conservatives Should Oppose the Death Penalty" that the government killing the people who are actually innocent. With the use of this mistake are more towards inescapable (Cullen, Francis). Therefore, it is cleared that there are also those who opposed death penalty practices in the society based on various grounds such its unethical procedures in killing of criminals (Linde, Robyn).
Conclusion
There are various reasons why I believe that death penalty should be acceptable in all states which also includes retribution, morality and deterrence. Putting people to death by judging that they have committed crimes,  it has been in practice for a long time. If death penalty will be abolishes then the murderers will have the potential in escaping again to commit the crimes again (Nagin, Daniel). This evil will spread more and they can get the opportunities again. The people who oppose this forgets that thousands of victims die every year by the hands of cruel murderers (Newman., et al).
Restatement of thesis
Every person has their own believes and views but with respect to this research I found out that death penalty saves lives because it stops those who commits crime from ever committing again (Cullen, Francis). I, as well as others have total confidence in death penalty. It is a very beneficial for its justice system. If we are protecting the life of  a murderers than we are possibly endangering the life of a victim. Then we inherently assume that  life of a criminal is more valuable than the life of an innocent (Linde, Robyn).
Work cited
Cullen, Francis T., et al. "The myth of public support for capital punishment." Public Opinion Criminal Justice: Context, Practice and Values (2013): 73.
GuPta, M. C. "What are the Pros and Cons of Death Penalty? Which Method of Execution is Best?." Indian Journal of Clinical Practice 23.10 (2013).
Jones, Jeffery M. "US death penalty support lowest in more than 40 years." Gallup Politics 29 (2013).
Linde, Robyn. "The globalization of childhood: The international diffusion of norms and law against the child death penalty." European Journal of International Relations (2013): 1354066113475464.
Nagin, Daniel. "Deterrence and the death penalty: Why the statistics should be ignored." Significance 11.2 (2014): 9-13.
Newman, Debbie, Trevor Sather, and Ben Woolgar, eds. Pros and Cons: A Debaters Handbook. Routledge, 2013.
Steiker, Jordan. "American Death Penalty from a Consequentialist Perspective, The." Tex. Tech L. Rev. 47 (2014): 211.
Stuck with your Research Paper?
Get in touch with one of our experts for instant help!
Messenger
Live chat
Time is precious
don't waste it!
Get instant essay
writing help!
Plagiarism-free
guarantee
Privacy
guarantee
Secure
checkout
Money back
guarantee
Get a Free E-Book ($50 in value)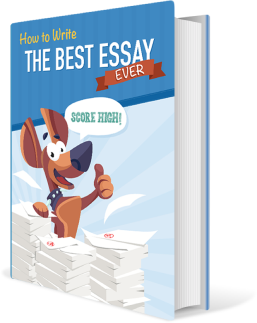 How To Write The Best Essay Ever!