The Plight of Mao Zedong, Research Paper Example
This Research Paper was written by one of our professional writers.

You are free to use it as an inspiration or a source for your own work.
Mao Zedong (26 December 1893 to 9 September 1976), a name that is alternatively transliterated as Mao Tse-tung, was a well-intentioned legislative leader who followed the wrong political ideals and made hasty and inhumane advances. For good reason, Zedong has been the most pervasive name to come from China (in terms of politics and leaders) in several decades; from many sources, even centuries. For example, "Under the Great Leap Forward, Mao and other party leaders ordered the implementation of a variety of unproven and unscientific new agricultural techniques by the new communes.
Combined with the diversion of labor to steel production and infrastructure projects, these projects combined with cyclical natural disasters led to an approximately 15% drop in grain production in 1959 followed by a further 10% reduction in 1960 and no recovery in 1961" (Spence, 553). However, "[i]n Shanghai, suicide by jumping from tall buildings became so commonplace that residents avoided walking on the pavement near skyscrapers for fear that suicides might land on them" (Time Magazine, 1956). From this heightened opposition forward, the flawed reasoning begins.
Politics is war without bloodshed while war is politics with bloodshed.
Mao Zedong (brainyquote.com, 5 March 2012)
Strangely, Zedong had numerous positive effects on China. "These included doubling the school population, providing universal housing, abolishing unemployment and inflation, increasing health care access, and dramatically raising life expectancy" (Ebrey, 2010). Furthermore, "Mao Zedong (1893-1976) was a great Marxist, proletarian revolutionary, strategist and theorist, and the main founder and leader of the Communist Party of China" — that Marxist status could go both ways: as a westernized-benefit (a righty, or a materialist), or else a collectivist (synonym for Maoist).
Also, Zedong unearthed China before the varying societies of the world as perceived to this day, or since the development of renewable electricity; the word unearthed in that last sentence incorporates a pun. As a synonym for bring to light, Zedong unearthed China by moving beyond the confines of its native origin alone in order to unify China's large population throughout the majority of Asia; or as a play on the word with a synonym for unnatural or unorthodox, Zedong unearthed China with his political views, which intentionally and, as dictated by western interpretation, misguidedly, lead to a cultural revolution (Karnow, 1972), and had the Chinese coexist in a "perpetual [state of] revolution" to frightfully deter the development of some fictitious "ruling class" (Feigon, 2003). Zedong, through his political stance regarded as "Maoism," indeed based the majority of his politics around fear; he directly stated that "I felt depressed about the future of my country and began to realize that it was the duty of all the people to help save it" (Karnow, 1972). But again, on the flip-side, through this rash set of circumstances these citizens learned the benefit of working together in pursuit of a greater good, communally, as opposed to operating due to the fearful threat imposed by the communists.
There is no denying that the policies that Mao Zedong set in place shaped a nation and was the base of what we know of China today. In a way, this transformation could be understood as Zedong eliminating the outdated, the antiquated, the unfashionable, and bringing in the next generation of humankind — as insensitive as that comes across. However, the amount of lives, dreams, and aspirations that were lost as he brought his will down upon the people, can never be recovered. The Great Leap Forward, the Cult of Mao, the Cultural Revolution, his belief in women's liberation, and the seemingly misguided Hundred Flowers policies all crafted the environment that pushed China towards the economic situation it was found in at the time of Mao's death. These were mainly his positive additions.
Several of Zedong's positive strengths as a leader (industrial and progressive aspects) can also be seen as negative effects on China. Moreover, the Cultural Revolution that took place had both positive and negative qualities, too. This is why, today, China makes up such an enormous part of Asia.
Accordingly, Mao Zedong's impact in China was twofold. "People who try to commit suicide — don't attempt to save them! . . . China is such a populous nation, it is not as if we cannot do without a few people" (Amin 2006). In the (translated) words of Zedong himself, this progressive attempt at seemingly displaced reconciliation appears both apathetic and selfish; at the same time, though, it comes across as vital to change, like the violent storm before the beautiful rainbow appears. This progressive (though violent) front, right alongside the ultimate change that came about, gave reason to why Zedong negative effects on China. Accordingly, looking back, the end justified the means, so his negative efforts eventually transgressed into a greater good. Visually consider two mathematical subtraction symbols. Now imagine those two "minus" symbols gradually fusing into a unified "plus" sign. Positive came of the negative; that's one solid perception.
Further, "[d]uring this time, local authorities and police were discouraged from intervening in any actions taken by the Red Guards and their zealous attack on the populace." The China that materialized at the end of that thirty-month time span was a much more cultivated and aware group of peaceful inhabitants. The brutality and inhumanity of communism still has not been deterred completely, though Zedong's deterrent efforts (and its share of inhumane brutality and callous savagery) has brought about an overwhelming, though illogical, share of cultural development. Anything positive coming out of the Hundred Flowers Campaign defies every part of logical sense; what came of the the Great Leap Forward; the Cult of Mao; the Cultural Revolution; none of that makes any sense, but it worked and left the leaders of the rest of the world, though puzzled, reevaluating their sense of prioritization. "Once the Cultural Revolution had been left behind, the partisans of the capitalist path were encouraged to go over to the offensive…. Once the Cultural Revolution had been left behind, the partisans of the capitalist path were encouraged to go over to the offensive" (Amin 2006).
The one movement, however, that does make sense is the feminization issue. The 1949 feminization issue, and then the enactment of the Marriage Law of 1950 that insured equality to every person, male or female. Of the western cultures, equality seems the way to objectively adhere to the practical, as opposed to any fruitless or even pessimistic emotional static. However, that same evolutionary issue had been settled merely thirty years prior in the United States; so that effort was imperative: "Protect the interests of the youth, women and children – provide assistance to young students who cannot afford to continue their studies, help the youth and women to organize in order to participate on an equal footing in all work useful to the war effort and to social progress, ensure freedom of marriage and equality as between men and women, and give young people and children a useful education…." (Zedong, 1945). Ultimately, and interestingly, Mao Zedong parlayed more of a positive influence than negative.
Bibliography
Ebrey, Patricia Buckley. The Cambridge Illustrated History of China, p. 327. Cambridge University Press, 2010.
Feigon, Lee. Mao: A Reinterpretation (p. 140 of 240 pgs.). Ivan R. Dee Publisher. 2003.
Karnow, Stanley. Mao and China: From Revolution to Revolution. Viking Press. 1972. (quote: page 32)
"High Tide of Terror". Time Magazine. March 5, 1956. Web. 05 March 2012.
Spence, Jonathan D. Mao Zedong. 13 April 1998. http://www.time.com/time/magazine/article/0,9171,988161,00.html#ixzz1oJu7eMrY Web. 05 March 2012.
Zedong, Mao. Quotations From Mao Zedong. 24 April 1945. http://www.marxists.org/reference/archive/mao/works/red-book/ch31.htm Web. 05 March 2012.
Amin, Samir. Monthly Review Commentary. September 2006. http://www.monthlyreview.org/0906amin.htm Web. 05 March 2012.
Mao Zedong Quotes. BrainyQuote.com, Xplore Inc, 2012. http://www.google.com/url?sa=t&rct=j&q=&esrc=s&source=web&cd=1&cts=1331061806435&ved=0CCQQFjAA&url=http%3A%2F%2Franking.brainyquote.com%2Fcgi-bin%2Fcitation.pl&ei=A2RWT4nsEYnRiAKB2ZHGBw&usg=AFQjCNHvQhPH1y6uuEC-o6DwMNmyfk9z6Q&sig2=a900LRe2emjFi8BmeP_yYg, Web. 6 March 2012.
Stuck with your Research Paper?
Get in touch with one of our experts for instant help!
Messenger
Live chat
Time is precious
don't waste it!
Get instant essay
writing help!
Plagiarism-free
guarantee
Privacy
guarantee
Secure
checkout
Money back
guarantee
Get a Free E-Book ($50 in value)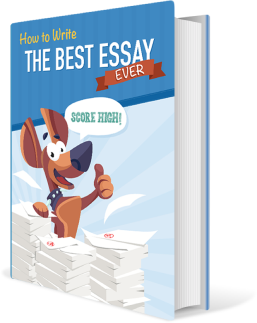 How To Write The Best Essay Ever!