The Program Evaluation Standards, Case Study Example
This Case Study was written by one of our professional writers.

You are free to use it as an inspiration or a source for your own work.
Evaluation Ethics Case Study
The Stockton Police Department fired more than 600 gunshots into a vehicle driven by local burglars after the suspects robbed a bank in the community. While it is true that officers captured the assailants and accomplished their mission of annihilating the immediate threat they posed on the public, they failed to protect and serve all members of the community as one innocent victim, who was a hostage during the heist, was killed by officers during the gun battle. In evaluating the actions of the department, it is important to analyze the working conditions and training that officers receive before being given the great task of protecting civilians.
Program Evaluation Standards
There are a number of Program Evaluation Standards that assist in the ultimate goal of guiding analysts in making well-informed decisions. When it comes to the Stockton Police Department and the incident of an innocent victim being murdered by law enforcement during a bank robbery gone wrong, the following standards are most important:
Stakeholder Identification, where the persons involved or affected by the evaluation are informed. It is not possible to implement changes within a department without first addressing those involved in the incident that brought about such changes. In this case, the involved parties include officers on-scene as well as the general public whose lives were endangered by the suspects and policemen.
Information Scope and Selection. The details of this case reflects the overarching issues of inadequate training and lack of manpower. The focus of data gathering should, therefore, be driven by these two concepts. The ratio of officers to citizens should be searched out as well as the amount of time it takes a civilian to become sworn personnel.
Report Clarity. In this instance, the SWAT division should be analyzed along with the effectiveness of the department as a whole under its current training standards. Seeing as how such division is considered specialized and more capable of handling such situations, questions of excessive force should be presented.
Service Orientation. The public as a whole should be considered in the matter, and decisions concerning training and manpower should be made accordingly. Officers actions, firing 600 bullets into the vehicle without full knowledge of whether or not all occupants were suspects, should be the core of observations and conclusions.
Complete and Fair Assessment. All parties involved should be fair and without prejudice. Such is especially true in this instance as it involves individuals sworn to protect and serve civilians. There should be an internal as well as external investigation of the matter.
Principles and Recommendations
According to the AEA Principle for an evaluation study, "When planning and reporting evaluations, evaluators should include relevant perspectives and interests of the full range of stakeholders." It is, therefore, recommended that the Stockton Police Department take into account both civilian and sworn personnel recollections when evaluating the actions of officers. Analysts should also create a map of long-term effects as the AEA suggests, "Evaluators should consider not only the immediate operations and outcomes of whatever is being evaluated, but also its broad assumptions, implications and potential side effects." The details that unfolded before the entire matter came to fruition on the tragic day should be taken into account so as to prevent other unnecessary occurrences of excessive force.
When it comes to sharing findings and details pertaining to incidents, the Stockton Police Department should willingly release such information. After all, "Freedom of information is essential in a democracy." It is difficult for a department or company to move forward in a matter without showing complete transparency as to what went wrong and how officials are working to improve conditions.
The AEA Principle for an evaluation study stipulates, "Evaluators should maintain a balance between client needs and other needs." Such concept should be taken into account when determining a budget. Perhaps officers would not have fired so many gunshots at the vehicle if they would have been given proper training and had more manpower on hand. While the goal of the department is to keep costs relatively low, evaluators should have the public's interest at heart when deciding to add manpower and determining the amount of money necessary to properly train cadets. With this central goal in mind, it is recommended that analysts invest more money into training new employees and implement progressive instruction for officers already employed by the department. After all, "Evaluators have obligations that encompass the public interest and good."
Works Cited
Bonnet, Deborah. Assumptions Concerning Development of Principles. American Evaluation Association. 2004. Web.
Braziel, Rick; Bell, Devon; Watson, George. A Heist Gone Bad. Police Foundation. Retrieved on 5 October 2015. Web.
Ramlow, Mary E. The Program Evaluation Standards. University of Southern California School of Policy Planning and Development. Retrieved on 5 October 2015. Web.
Serna, Joseph. '600 police gunshots during Stockton bank robbery were 'excessive,' report says. Los Angeles Times. 17 August 2014. Web. http://www.latimes.com/local/lanow/la-me-ln-stockton-bank-robbery-20150817-story.html
Stuck with your Case Study?
Get in touch with one of our experts for instant help!
Messenger
Live chat
Time is precious
don't waste it!
Get instant essay
writing help!
Plagiarism-free
guarantee
Privacy
guarantee
Secure
checkout
Money back
guarantee
Get a Free E-Book ($50 in value)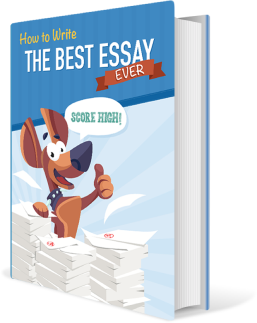 How To Write The Best Essay Ever!