The Relation of Decision-Making to Management, Essay Example
Pages: 2
Words: 658
Essay
This Essay was written by one of our professional writers.

You are free to use it as an inspiration or a source for your own work.
It appears to be a consensus viewpoint in the academic literature that decision-making is one of the foundational concepts of management theory and practice. Authors such as Laroche (1995), Simon (1987) and Hoy and Tarter (2010) have all argued for this position. The importance of decision-making seems entirely justified on an intuitive level: in so far as the very concept of management implies a type of hierarchy, to the extent that the distinction between management and the remainder of the organization is inherent to management organizational structure itself, this distinction may be grasped according to the identification of where decision-making power in the organization lies.
This is not to suggest that decision-making cannot be diffuse within an organization, as forms of organizations which attempt to minimize hieararchy demonstrate, i.e., the emphasis on networks within management theory and practice. (de Bruijn & ten Heuvelhof, 2012) Hence, lthough, distinctions can be made between decision-making as a "process" (de Bruijn & ten Heuvelhof, 2012, p. 4) and decision-making in management as a "project" (de Bruijn & ten Heuvelhof, 2012, p. 4) whereby the latter entails "taking a decision autonomously and subsequently defending it to external parties" (de Bruijn & ten Heuvelhof, 2012, p. 4), while the former entails that "a company takes a decision in consultation and negotiation with external parties" (de Bruijn & van Heuvelhof, 2012, p. 4), these are both forms of decision-making. Nevertheless, the very decision to create an organization that itself is less hierarchical is itself a decision. Hence, decision-making, it can be argued, defines management to the point that decision-making and management become something to the effect of conceptually homologous with each other.
In this regard, a key potential aspect of my proposed research is the development of why the study of decision-making theory is crucial to the study and practice of management itself. Authors such as the aforementioned provide a robust conceptual background to develop this claim, while also potentially offering the formulation of a concept of decision-making theory and management that more rigorously links the two. Such a reading would be helpful to management education, whereby what management itself is and entails is more rigorously clarified.
While heavily rooted in the theoretical literature on management theory, the ultimate motivation for this proposal is entirely grounded in practice. Personally, I have often experienced the management situation as one in which decision-making is central. On the one hand, management is expected to make decisions. An organizational structure relies on the decision-making authority of management for its very coherency. A lack of clarity with regard to decision-making undermines all members of the organization. On the other hand, decision-making in management also clearly requires effective decisions. Accordingly, even though an organization may possess a lucid structure of decision-making, this does not logically entail that these organizations will make good decision. Clarifying a concept of decision-making with regard to management can potentially help understand the link between clear forms of decision-making in an organization and effective decision-making.
Accordingly, the results from this project will have a significant practical import. For example, concepts such as the aforementioned "project" and "process" decision-making distinction made by de Bruijn & ten Heuvelhof (2012) potentially offers innovative approaches to management practice. The work could thus potentially contribute to rigorously delineating the conditions of possibility for effective decision-making and effective management practice by using the former to inform our concept and practice of the latter as well as vice versa, in so far as there subsists a fundamental homology between the two.
Works Cited
de Bruijn, H. & ten Heuvelhof, E. (2012). Management in Networks: On Multi-actor Decision Making. London: Routledge.
Hoy, W.K. & Tarter, C.J. (2011). Power Principles for Educational leaders: Research into Practice. International Journal of Educational Management. 25 (3). Pp. 124-133.
Laroche, H. (1995). From Decision to Action in Organizations: Decision-making as a Social Representation. Organization Science. January /February. pp. 62-75.
Simon, H.A. (1987). Making Management Decisions: The Role of Intuition and Emotion.  Academy of Management Executives. February 1 (1). Pp. 57-64.
Time is precious
don't waste it!
Get instant essay
writing help!
Plagiarism-free
guarantee
Privacy
guarantee
Secure
checkout
Money back
guarantee
Get a Free E-Book ($50 in value)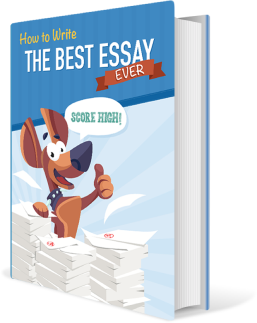 How To Write The Best Essay Ever!