The Repertoire of Nonverbal Behavior, Essay Example
Pages: 3
Words: 733
Essay
This Essay was written by one of our professional writers.

You are free to use it as an inspiration or a source for your own work.
I tuned in to the television show "Suits" on USA Network. This program follows a law firm in New York City and focuses on two lawyers. One lawyer, Harvey, is a senior partner at the firm and a graduate of Harvard Law. The other lawyer is Mike, Harvey's associate. Mike is an interesting character because although he is a practicing attorney at the firm, he does not have a law degree. He is able to get by with his photographic memory, but his past life of drug dealing comes to haunt him in this episode. (Korsh, 2011)
In the episode entitled "Bail Out" there was many signs of non-verbal communication. This was a good episode to analyze non-verbal communications because one character in particular named Donna, whom is a secretary, uses a lot of it. She sits outside of the office of corporate attorney Harvey. The office walls are glass so they are able to see each other and exchange non-verbal communications. Donna uses mostly facial expressions in this episode to relay to Harvey how she feels about certain phone calls she receives for him. (Korsh, 2011)
This form of non-verbal communication, facial expression, carries immense importance. (Esposito, 2007)  Early in the episode, Donna listens in on Harvey's phone call. After Harvey hangs up the phone, he expresses what appears to be frustration. He then looks to Donna. Donna opens her eyes wider than usual, smirks, tilts her head, and then shrugs her shoulders at Harvey. The communication I perceived for this non-verbal facial expression was that she was telling Harvey something along the lines of "Oh well Harvey, it's your fault. You shouldn't deal with people like that." However, Donna's facial expression towards Harvey may not have portrayed the whole story.
Later in the episode, Harvey receives another phone call, which Donna listens in on. After the phone call, Harvey smiles and immediately looks to Donna as if he wanted to tell her "good job" or "we did it". Donna replies to Harvey's smile by winking her eye as if to show that she concurs with Harvey's content. (Ekman, 1969) (Hall, 2013)
In another scene, Mike is drinking in a bar with his friend Trevor. As they are drinking, two suspicious looking guys are on the other side of the bar tracking them. Trevor notices them and they apparently know Trevor, because he immediately tells Mike it is time for them to go. Two types of non-verbal communications are portrayed in this scene. The first is called kinesics. (Lunenburg, 2010) This is done when the two suspicious guys are shown exchanging words with each other while looking at Mike and Trevor. While they are exchanging words, their body posture is leaning in the direction of where Mike and Trevor are in the bar. Their shoulders are leaning in that direction as well as one foot placed in that direction as if they are ready to chase Mike and Trevor. After Trevor notices the two suspicious men and tells Mike it's time for them to go, they get up and leave. This is where proxemics is used. As Trevor and Mike are walking out of the bar, Mike notices the two suspicious men watching them. As Mike looks at the two suspicious men, he squints his eyes and turns his head to the side in curiosity of who these men are. Then Mike uses physical proxemics by pulling on Trevor's shoulder to get his attention. (Hecht & Ambady, 1999) (Inc, 2007) As Mike is talking to Trevor in worry and frustration he points at the two suspicious men while keeping his eye sight on Trevor. It appeared that Mike was worried about who those men were and was asking Trevor is he knew anything about them. This assessment was made because Mike has a past history of drug dealing with Trevor.
Bibliography
Ekman, P. &. (1969). The repertoire of nonverbal behavior: Categories, origins, usage, and coding. In P. &. Ekman.
Esposito, A. (2007). Verbal and Nonverbal Communication Behaviours. In M. F.-Z. Anna Esposito. Springer Link.
Hall, V. (2013, February 18). 8 Types of Nonverbal Communication YouTube. Retrieved from You Tube: https://www.youtube.com/watch?v=csaYYpXBCZg
Hecht, M. A., & Ambady, N. (1999). Nonverbal Communication and Psychology:. The New Jersey Journal of Communication, 7(2).
Inc, S. S. (2007, December 8). Nonverbal Communication. Retrieved from You Tube: https://www.youtube.com/watch?v=VfDWQG47pAQ
Korsh, A. (Director). (2011). Suits [Motion Picture].
Lunenburg, F. C. (2010). Louder Than Words: The Hidden Power of Nonverbal Communication in the Workplace. International journal of scholarly academic intellectual diversity, 12(1).
Time is precious
don't waste it!
Get instant essay
writing help!
Plagiarism-free
guarantee
Privacy
guarantee
Secure
checkout
Money back
guarantee
Get a Free E-Book ($50 in value)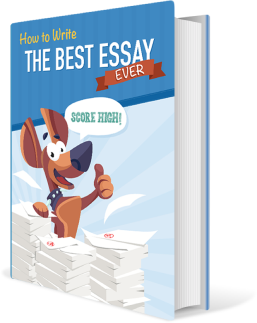 How To Write The Best Essay Ever!