Nostalgia for a Past, Annotated Bibliography Example
This Annotated Bibliography was written by one of our professional writers.

You are free to use it as an inspiration or a source for your own work.
Steven. "What Do Conservatives Want When They Say "I Want My Country Back?" Daily Kos. 2015. Web.
In this article, the author examines what the heritage the Conservatives refer to really means, and whether or not it only refers to values, or also boundaries in the society. Indeed, democracy has evolved in the past few decades, and turning back from the achievements, such as gender and race equality, in order to have more of   the "order" is not necessarily the best solution. This source has been selected, as it focuses on the values and norms behind the Conservative narrative.
Anderson, R. A New Time for Choosing on Life, Liberty, and the Pursuit of  Happiness: Today's Challenges to the Principles of Ronald Reagan's Conservative Manifesto. The Heritage Foundation. 2014. Web.
In this review of the Conservative Manifesto, the author focuses on three important themes: life, religious liberty, and marriage. Regarding life, the author finds that the debate is about who is considered to have rights, and it is supposed to be left to the government's discretion. The author also finds that the current Obama administration has redefined liberty as a "freedom to worship", restricted to religious places, while they have not dealt with expression beliefs within the society. Finally, Anderson notes that marriage is in the process of being redefined, to suit the definitions of the modern society. This source was selected because it reflects on current issues based on Reagan's political ideologies.
Hayek, Friedrich August. Why I am not a conservative. Centre for Independent Studies, 1992.
This article by Hayek (1992) highlights the fact that the term "conservative" is used in different contexts and does not have a clear definition. This approach is interesting, as it focuses on the traits of conservativism. As Hayek (1) states, conservatism is "attitude of opposition to drastic change". The argument of the author, stating that – unlike conservatism – liberalism is dynamic, and looks ahead will be a good basis for examining nostalgia in the United States. It would be interesting to examine which social, political, and economic sources make conservatism change, and how its definition by parties and the public vary from time to time.
Yglesias, M. "Race and Conservative Nostalgia". Think Progress. 2011. Web.
The above source was selected because it examines the fundamentals of nostalgia and racism: the lack of shared values and heritage. Just like Steven (2015), Yglesias argues that what people with political nostalgia claim to wish for the old times back, they simply forget about higher taxes, lower wages, and so on. According to the author, many voters simply see changes as the loss of "white privilege". Indeed, if one asked an African American about their childhood in the      ghetto in the 1960-s, they would not paint a picture as positive as white people wishing to bring the old times back. Overall, this article provides background information about the impact of social changes on political views of different groups, and that is why it was selected for the current research.
Goldberg, J. "The good old days were a low-water mark for conservatism in a lot of the ways that matter"National Review. 2010. Web.
Goldberg goes further than many other authors, and calls today's conservative propaganda "populist". The article also makes an interesting remark regarding conservative leaders, namely that they are usually hated when they are on power,            but are considered exceptional leaders after they retire or die. Further, the article attempts to explain what nostalgia does to memories: makes people exaggerate good things and neglect the bad aspects, and this definition would help the current researcher determine the motivations behind political nostalgia. Indeed, people tend to mention the positive aspects, and time changes memories, just like in personal life. Those on power would always make unpopular decisions, which would later be justified.
Bewes, Timothy. "An anatomy of nostalgia." New Left Review (2002): 167-172.
This article is interesting, as it attempts to differentiate between two types of nostalgia: restorative, and reflective. Indeed, restorative nostalgia is related to those who claim to "want their country back", while reflective nostalgia embraces          modernity, while integrating memories and lessons from the past. The source was selected, as it offers a distinction between different types of nostalgia, and their effects. Examining nostalgia from different aspects, such as human emotion, social issue, and propaganda would help the researcher determine the reasons why many politicians and leaders think that bringing old values back would benefit the society.
Schwarzwarder, R. "Conservatives Seek Restoration, Not Nostalgia" American Thinker. 2014. Web.
Closely connected with Bewes' distinction between various nostalgia, the author states that nostalgia leads to ideologies that support restoration. In Bewes' terms, this statement would only be relevant to restorative nostalgia, however, Schwarzwarder labels conservatism as such. The author indicates that today's Conservatives should reflect on the past and be thankful for the experience and guidance, instead of trying to restore an order that would not only not work in   today's society, but would also create radical social changes. The article was chosen for the research because is examines the potential consequences of restorative nostalgia.
Stuck with your Annotated Bibliography?
Get in touch with one of our experts for instant help!
Messenger
Live chat
Time is precious
don't waste it!
Get instant essay
writing help!
Plagiarism-free
guarantee
Privacy
guarantee
Secure
checkout
Money back
guarantee
Get a Free E-Book ($50 in value)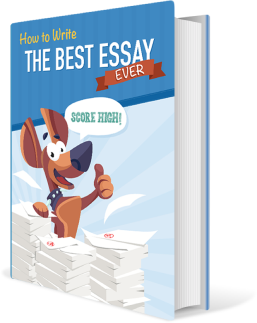 How To Write The Best Essay Ever!