The Role of Bacterial in Human Digestive Tract, Research Paper Example
This Research Paper was written by one of our professional writers.

You are free to use it as an inspiration or a source for your own work.
Background
The human gastrointestinal tract consists of the upper and lower GI tracts. The upper GI tracts consist of stomach and esophagus. Conversely, the lower GI tract consists of small and large intestines. The esophagus, stomach, and the upper section of human small intestines harbor a relatively small population of the bacteria. This is due to the high presence of digestive enzymes and strong acids in the stomach. Most of the bacteria in this section are transiting species that pass through the gut via food (Lortal and Arkin 120). However, larger percentage of GI bacteria resides in the lower part of small intestines and colon. Factors such age, and environments are believed to determine the species and population of bacteria in the human GI tract. It is important to note that various factors such as diet, stress, medication, and infectious disease determine the composition of intestinal bacteria. Therefore, different individual has different types of bacteria.
Personal statement
I have always had an interest of improving the health of human beings. It is imperative that most of the people regard all microorganisms as harmful; however, this is not true. Personally, I was surprised to learn how beneficial GI microbes are to human health. This is what motivated me to learn more about human biology and especially digestive physiology and microorganisms. Although human are not born with bacteria, these microorganisms inhabit the body immediately after birth. Most of these bacteria, which call human body home, are either harmless or beneficial to the health of human. I choose this topic to grow my understanding of the importance of the human gut microbes on human health. This topic will increase my understanding on how to maintain health gut. In addition, the topic will broaden my knowledge on how one can manipulate the GI environments in order to achieve the desirable human health.
Introduction
The human GI tract contains billions of bacteria. As mentioned earlier, the bacteria presence is immense in small and large intestines. The small and large intestines are the main organs in human GI tract. These organs are about seven meters long, and research shows that hundreds of different types of bacteria species are contained in small and large intestines (Costello, 2009). However, it is noteworthy that most of the microbes present in human GI tract have not been cultured, identified, or characterized. Nevertheless, it is a well-known fact that majority of these bacteria are harmless or beneficial to the human health. Only a minority portion represents a potential threat to the human health.
The type of bacteria present in the gut
The gut contains hundreds of different species of bacteria majority of which are beneficial. Data from a recent study has revealed that bacteroides species constitute about a third of bacteria in the GI tract bacterial population. Other bacteria species represented include lactobacillus spp,  probacteria normally present in food such in yoghurt, escheria spp, clostridium spp, e-coli bacteria, fusobacteria, lacto-bacciluss, bifidobacterium and eubacteria. Other lesser-known bacteria species include ruminococus, peptostreptococus, and peptococcus.
The benefits of bacteria in the GI tract
According to (Beck 120) bacteroides provide enzymes that assist the digestive system to break down the complex polysaccharide foods from plant source. Most of the plant food that people eat such as vegetables and fruits contain fiber. These fibers play a crucial role in maintaining a health colon. However, without the enzymes released by bacteroide, most of the nutrition values from vegetables and fruits would be lost. Humans do not produce most of the enzyme required to digest food from plant source, thus they depend on the enzymes supplied by bacteria in their GI.
Some bacteria species in the human gut are known to produce vitamin K and other vitamin B group that are difficult to obtain from food. The bacteria in the gut also play a key role in maintaining optimum PH and facilitating maturity of the human immune system (Costello 130). They also help in breaking break down the drug and hormones that are no longer required by the human body. Moreover, these bacteria are also known to break down some cancer causing compounds. Other proven benefits of these microbes include energy balance and reduced susceptibility to diseases. The previous researches have revealed that diseases such as diabetes, cardiovascular disease are related to changes in microbiota. However, it is important to note that the relationship between these microbes and the human is symbiotic in that, while the bacteria offer the above benefits, the human nourish them and provide safe habitat.
The effects of medication on gut microbes
Some medications such as antibiotics affect the intestinal population. Previous research shows that some poorly absorbed antibiotics trigger substantial disturbances in the gut microbiota, which may lead to antibiotic resistance strain that arise among the bacteria of normal microbiota. This may in turn lead to diarrhoea and infection of other organs (Metchnik 77). Therefore, probiotics can be used to maintain and correct such disturbances. They are live microorganisms which when administered in adequate amount, confers a health benefit to the host. These probiotic helps to increase the population of the beneficial microbes thus conferring health benefits.
Conclusion
Human GI system contains numerous microbes with lower intestines and colon hosting majority of these microbes. These intestinal microbe play a key role in maintaining GI functions as well as the hosts healthy. However, the composition and activity of intestinal microbiota can be influenced by external environment such as medication and diet. Probiotic can help to alter the intestinal microbiota in order to improve the health of the host.
Work cited
Beck, Molle. et al.. "Periodontal disease and coronary heart disease: a reappraisal of the exposure". Circulation 112, (2008).19–24.
Costello, Singh. et al.. "Bacterial community variation in human body habitats across space and time". Science 326, (2009). 1694–1697
Metchnik, Bruijns,. Prolongation of Life: Optimistic Studies. Putnam & Sons, New York, NY. 2007
Lortal, Dehal and Arkin Valence.  "A framework for human microbiome research." Mol. Biol. Evol. 26, (2009).1641–1650
Stuck with your Research Paper?
Get in touch with one of our experts for instant help!
Messenger
Live chat
Time is precious
don't waste it!
Get instant essay
writing help!
Plagiarism-free
guarantee
Privacy
guarantee
Secure
checkout
Money back
guarantee
Get a Free E-Book ($50 in value)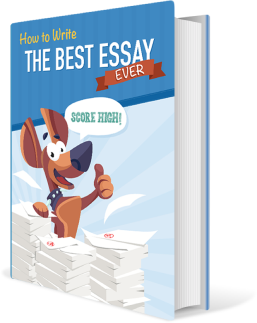 How To Write The Best Essay Ever!