Home
/
Research Paper
/
The Role of Communication in Business Administration and Supervision, Research Paper Example
The Role of Communication in Business Administration and Supervision, Research Paper Example
This Research Paper was written by one of our professional writers.

You are free to use it as an inspiration or a source for your own work.
Businesses rely on communication to communicate ideas and information with others. Negotiations between a company owner and a consumer and between a distributor and a business owner are two examples of the many situations in which effective communication is crucial. In a management role, knowing how to communicate effectively is crucial. It aids the communicator in delivering the intended message to the intended audience. Managers will choose the appropriate forms of communication based on their assessment of the importance of the information being conveyed. Communication improves openness and liberty of speech in the workplace and increases employees' devotion to their jobs.
According to Zhao (2020), communication is the glue that holds a group together. Unity among employees is crucial to keeping morale high in the workplace. Given that success depends on everyone working together in such a setting, clear and efficient communication among team members is crucial—and often goes unnoticed. Team members should work towards the same ends and know one another's duties. The company's smooth operation is a direct result of the daily and consistent communication between employees. People are more likely to support one another in a community where individuals can express themselves freely. It's a reassurance that everyone in the organization is accountable for their part in making sure things run smoothly (Ewing et al., 2019). The company's goals and objectives must be effectively conveyed to all employees. Consequently, a happy and satisfied workforce is the product of a united business environment in an organization. Happy and fulfilled workforces are more productive, which benefits the bottom line.
Together with the message's content and delivery, the intended listener is one of the communication's most crucial components. The recipient determines the other two commutation components; therefore, practically every front-line supervisor's recipients will get unique information in unique ways. As a result, there will be a wide range of approaches to communication, some of which may even apply to more than one demographic. Since certain audiences may only be reached via official channels, the context in which a message is delivered is also an important consideration (Vitorino et al., 2020). Certain methods of communication are not limited to a specific number of people, as will be shown in the next section, although most rely on the nature of the receiver.
Through open lines of communication, teams can grow and succeed. When there is open and constructive dialogue among team members, everyone benefits. Good communicators make everyone's workdays more pleasant and less stressful. Effective communicators quickly address workplace tensions or frictions and try to resolve them. Successful businesses have well-defined short-term and long-term objectives. If they know them, employees are more likely to work towards the company's objectives and ambitions (Davidescu et al., 2020). Motivate and inspire your staff by frequently sharing your vision with them and reminding them of your shared or individual objectives. It also boosts employee loyalty and decreases recruiting churn by making workers feel their contributions matter to the company's success.
Effective business communication allows me to disseminate knowledge to my colleagues promptly. Workplace communication helps with both internal and external processes. Among an organization's internal functions is the promotion of employee well-being and productivity via internal communication. This is clear since management provides timely updates on how workers are expected to do a certain task and the conditions of incentives for doing so successfully (Ali & Anwar, 2021). When employees interact with external parties, such as the consumers our company strives to satisfy by providing excellent service, they engage in the external function of business communication.
Supervisors and employees are more likely to open up to one another and share ideas when they have established a foundation of trust via open and honest dialogue. Those good at sharing their thoughts and ideas with others are more likely to work together to solve problems. When workers are encouraged to speak out, businesses may innovate their methods and develop new techniques to meet the needs of their clientele. Strong communication skills, such as being upfront and honest, help prevent surprises and reaffirms your willingness to work through issues and provide necessary assistance for the organization. The capacity to exchange information increases the likelihood of hearing from relevant stakeholders in the company. Getting people's opinions on your work is crucial to ensure you're all heading in the same direction (Li et al., 2021). The staff's ability to effectively communicate is a major factor in their success, as is their lack of reluctance to express their opinions in front of others and between themselves. Several of the organization's stakeholders report feeling more confident due to their improved communication ability.
Professionalism is valued highly in every industry since it is essential to gaining new clients. In this instance, buyers may be certain that the data presented about the goods and services sold is accurate. So, effective corporate communication facilitates the dissemination of data on all material issues, guaranteeing timely resolution. Electronic, written, spoken, and non-verbal communication are all valid forms of business communication. The effectiveness of the message is what matters in corporate communication, regardless of the medium used, since miscommunication may have serious consequences for a company. Typing, writing, or vocal communication errors are costly; thus, businesses should help their staff improve their abilities.
Generally, two-way communication between management and staff is essential. The manager is responsible for conveying the organization's vision, the employee's place, and daily performance expectations. The manager is also expected to know everything and advocate for the organization's workers. At times of increased questions, workers are expected to be more prepared and to work proactively with their superiors. Business intranets are commonplace with information and assets in this era of electronic workplaces. Workers will also likely be prepared for formal meetings, presentations, and discussions.
References
Ali, B. J., & Anwar, G. (2021). An empirical study of employees' motivation and its influence job satisfaction. Ali, BJ, & Anwar, G.(2021). An Empirical Study of Employees' Motivation and its Influence Job Satisfaction. International Journal of Engineering, Business and Management, 5(2), 21-30. https://doi.org/10.22161/ijebm.5.2.3
Davidescu, A. A., Apostu, S. A., Paul, A., & Casuneanu, I. (2020). Work flexibility, job satisfaction, and job performance among Romanian employees—Implications for sustainable human resource management. Sustainability, 12(15), 6086. https://doi.org/10.3390/su12156086
Ewing, M., Men, L. R., & O'Neil, J. (2019). Using social media to engage employees: Insights from internal communication managers. International Journal of Strategic Communication, 13(2), 110-132. https://doi.org/10.1080/1553118X.2019.1575830
Li, J. Y., Sun, R., Tao, W., & Lee, Y. (2021). Employee coping with organizational change in the face of a pandemic: The role of transparent internal communication. Public Relations Review, 47(1), 101984. https://doi.org/10.1016/j.pubrev.2020.101984
Vitorino, L. C., Lisboa, A., & Antunes, R. J. (2020). Digital era: how marketing communication develops business innovation–case studies. In Digital Marketing Strategies and Models for Competitive Business (pp. 1-29). IGI Global. DOI: 10.4018/978-1-7998-2963-8.ch001
Zhao, H. (2020). Explicating the social constructionist perspective on crisis communication and crisis management research: a review of communication and business journals. Journal of Public Relations Research, 32(3-4), 98-119. https://doi.org/10.1080/1062726X.2020.1802732
Stuck with your Research Paper?
Get in touch with one of our experts for instant help!
Messenger
Live chat
Time is precious
don't waste it!
Get instant essay
writing help!
Plagiarism-free
guarantee
Privacy
guarantee
Secure
checkout
Money back
guarantee
Get a Free E-Book ($50 in value)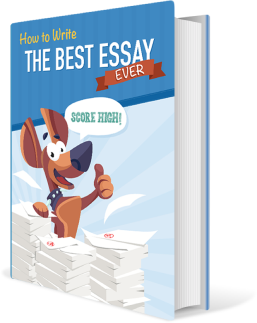 How To Write The Best Essay Ever!