The Roll of the Human Services Agency in the Community, Essay Example
Pages: 5
Words: 1321
Essay
This Essay was written by one of our professional writers.

You are free to use it as an inspiration or a source for your own work.
Introduction
In today's changing world, it seems that ordinary citizens are making efforts to be proactive in making important differences in their communities.  If in the past the society only trusted to the government to address issues and needs, the 20th century saw a rise in the creation of human services organizations, established to provide aid for community residents in many forms.  Health care, employment, housing and other vital concerns motivate the development of these organizations, and the following examines the literature assessing the functions and realities of them.  What is revealed is that, shortcomings notwithstanding, the community human services movement is a vital and important asset, and must be encouraged, first and foremost, by resident commitment and cooperation.
Literature and Research
As noted, community human services address a wide range of issues.  Health is one of the primary concerns, and a 2009 study explores a specific focus perceived as requiring further community commitment, as well as increased funding.  The study is centered on cardiovascular disease and hypertension, and how these conditions are often more problematic in certain communities.  More exactly, there is strong evidence that negative community conditions, such as high unemployment, poorer safety, and food availability, go to significantly higher levels of heart disease and hypertension in the residents.  This being the reality, there exists today a community movement to engage in community-based participatory research (CBPR).  This approach brings together two elements traditionally removed from one another, as it is usual for experts and clinicians outside of the community to assess the health realities of it with no real knowledge of the local conditions often promoting hypertension and heart conditions.
CBPR then goes to active involvement, with researchers investigating community issues and needs, and incorporating this information in treatment plans and the development of health resources within the community.  Also needed is the community's commitment to secure such research and interest: "Communities can be armed to advocate for what they need, combining arguments based on evidence and ethics: doing what works and doing what is right" (Horowitz, Robinson, & Seifer 2636). The idea is to foster a partnership mentality, and to secure grants and funding through a careful and community-based evaluation of the specific community realities.  While this approach has much to recommend it, and even as the study in question notes that CBPR is today generating such funding, the processes are still complex.  It is essential that community advocates and leaders develop structured strategies for assessing local conditions, and also engage in consistent contact with those governmental agencies providing funding.  As the study affirms, CBPR is effective, but only when the community comes together to commit to the efforts.
Another aspect of human services roles within the community goes to a concern typically seen as paramount in these environments: caring for children and preventing illness and abuse.  One exhaustive study, conducted in Durham, North Carolina, examines how community interventions and human services may have positive impacts on the welfare of children.  As the study notes, many of the goals of improving child care at the community level, set by the Healthy People 2010 initiative, have not been realized (Margolis et al 2).  A different strategy in delivering services was then seen as necessary, and the study is based on documenting interventions conducted in Durham.  The three-year effort centered on promoting and utilizing a number of resources within the community, such as: "Community-based health and human service programs such as day care centers, early intervention programs, mental health services, and well-developed public health programs" (Margolis et al  2).  For example, family-level interventions went to clinicians within the community visiting poor pregnant women and addressing risk factors.
The study also notes that the interventions were conducted within a community with a history of challenges in human services, and a lack of cooperation between concerned parties.  At the same time, it is ultimately found that the preventive interventions produced positive results, and particularly in terms of direct family/clinician interactions (Margolis et al 9). At the same time, the authors observe that comprehensive strategies to address the health care needs of children in the community are few.  Critical to improving this situation is focused leadership within the community, and leadership bringing together human services agencies with the families and residents directly (Margolis et al 9). The study reinforces the positive effects of strategized interventions, but it also indicates how such an approach from human services, and in many communities, relies on a collaborative and consistent degree of commitment from both services and citizens.  Again, then, it is reinforced that community human services as effective rely on the interest and efforts of the community itself.
Other research regarding the subject presents an interesting, if difficult, reality.  On one level, and to the society at large, community human service organizations are viewed as caring symbols of the obligation to serve the needs of the residents.  These agencies and systems also often make great efforts to reflect this responsibility.  At the same time, the society recognizing the value of the services nonetheless holds negative perceptions of them, in general terms.  To many, their community human services are wasteful and inefficient, and usually seen as overly bureaucratic.  For example, public assistance services offer cash aid to struggling families, but the community's standards also often go to denying such aid to "undeserving" families and stressing a work ethic which may not apply to some deprived individuals.  Then, child welfare agencies are frequently caught in a dilemma; they are expected to unify families undergoing problems, but also obligated to remove children from potentially unhealthy home environments (Hasenfeld 10).  What all of this reinforces is how the human services organizations inevitably reflect the complex challenges within the community itself.  Their role, no matter the actual subject, is to provide assistance and promote the well-being of the community.  Nonetheless, the same issues within the community demanding aid also create problems for the services, as they must rely on support and cooperation often not in place.
Then, the role of human services is marked by another factor related to the above.  That is, as the services exist within the culture of the community, the actual assistance is greatly influenced by moral attitudes and judgments.  When a service counsels a family, provides welfare aid, or administers medication, it also makes a moral assessment of the circumstances, and the social worth of the recipient becomes a part of the process (Hasenfeld 12).  Consequently, those involved in providing community services must be encouraged to be more neutral, and accept that their roles should be distanced from judgment, unless extreme issues are present.
Conclusion
Given both the range of human services within communities and the individual character of the community in defining and implementing how the services function, there is no single answer regarding how their roles should be fulfilled.  In plain terms, there is no escaping the reality that the community's culture and norms enormously influence what it expects from the services, and how it supports and cooperates with them.  What is needed for the role to be best realized, then, is direct community engagement.  Progress has been made as this crucial relationship is better understood, but there remains the need for more interactive relationships between service and community, because only then can the service properly perform its role as enhancing the community's well-being.  As the cited research indicates, the community human services movement is a vital and necessary asset, and it must be encouraged, first and foremost, by the commitment and cooperation of the community itself.
Works Cited
Hasenfeld, Yeheskel.  Human Services as Complex Organizations, 2nd Ed.  Thousand Oaks: Sage Publications, 2009.  Print.
Horowitz, C. R., Robinson, M., & Seifer, S. (2009). Community-based participatory research  from the margin to the mainstream: are researchers prepared?. Circulation, 119(19), 2633-2642.
Margolis, P. A., Stevens, R., Bordley, W. C., Stuart, J., Harlan, C., Keyes-Elstein, L., & Wisseh, S. (2001). From concept to application: the impact of a community-wide intervention to  improve the delivery of preventive services to children. Pediatrics, 108(3), 1-10.
Time is precious
don't waste it!
Get instant essay
writing help!
Plagiarism-free
guarantee
Privacy
guarantee
Secure
checkout
Money back
guarantee
Get a Free E-Book ($50 in value)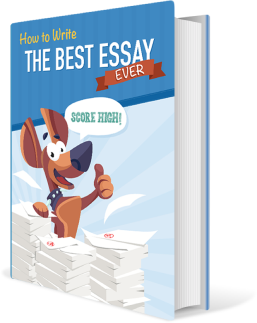 How To Write The Best Essay Ever!