Light in the Darkness, Reaction Paper Example
This Reaction Paper was written by one of our professional writers.

You are free to use it as an inspiration or a source for your own work.
In "An Image of Africa", Achebe explores the racial innuendos hidden within the novel. Although racism or racists wasn't a known term during Conrad's time, the act of discriminating was very prevalent because it was such a normal part of life and society very few felt it was wrong. Chinua Achebe stands against what is personified in Conrad's The Heart of Darkness. He conveys his belief that Conrad used his novel, The Heart of Darkness as an outlet to express his deep rooted racism. Achebe puts this belief very bluntly by saying, "The point of my observations should be quite clear by now, namely that Joseph Conrad was a thoroughgoing racist. That this simple truth is glossed over in criticisms of his work is due to the fact that white racism against Africa is such a normal way of thinking that its manifestations go completely unremarked" (Achebe 176). I agree with Achebe's belief that Conrad used his novel to express his racist beliefs, and as a result, I do not believe the novel is art.
Conrad uses the term black to describe the people in The Heart of Darkness over and over again. Because of the over use of the term, Achebe conveys that Conrad has a strange obsession with color. In one example, Achebe calls attention to Conrad's description of a man by referring to him as being black, with long black arms and long black legs. Later he describes a young boy as having an "insolent black head in the doorway" (Conrad 69). The overuse and exaggeration of the color black brings particular attention to its use by Conrad. This idea has been refuted by critics because they believe that Conrad is merely describing what Marlow is viewing. Nevertheless, if this were so there would be other points of references for the reader to compare to. Conrad never gives a description of any of the African people from someone else's perspective. Throughout the novel, Conrad continues to illuminate what he believes are the disparities of the Africans. Another example of Conrad's fixation on color is conveyed in Marlow's description of a Congolese boy. He says, "a black figure stood up, strode on long black legs, waving black arms…" (Achebe345). In every description, Conrad never describes height, weight, eye color, hair style, or any other identifying descriptive. He also insinuates that all Africans look exactly the same and cannot be distinguished between.  If this is so, Africans are united by their universal color-black. They have no distinguishing language, culture, physical features, or ways of life.
Conrad describes the Congo in such a way that illuminates Africa as a wild, uncharted land that is inhabited by savages. The very first description of African civilization is menacing. Marlow says, "Suddenly, as we struggled round a bend, there would be a glimpse… of peaked grass-roofs, a burst of yells, whirl of black limbs, a mass of hands clapping, of feet stamping, of bodies swaying, of eyes rolling… we glided past like phantoms" (Conrad, 35).This description of the civilizations sounds similar like something from a horror movie. Conrad portrays the Africans as so enthralled in their séance, they did not even notice the steamboat pass by. Conrad believes that they were nonexistent to the villagers.
Achebe uses his novel Things Fall Apart as a direct counter argument of the portrayal of Africans that Conrad had presented in The Heart of Darkness.In Achebe's novel, the characters give eloquent speeches to counter what Conrad portrayed as howling, leaping, and making ugly faces. (Achebe339). By portraying the Africans without the ability to speak or communicate, Conrad is conveying his belief that they are subhuman. According to Achebe, "when Conrad departs somewhat from his practice and confers speech, even English speech, on the savages," and these are used by Conrad only to reinforce the savagery of the Africans… (Achebe, 174). According to Achebe, those grunting and babbling sounds were just portions of complex language that could be compared to the English language. Achebe Ibo characters speak using complex language throughout the novel, while Conrad never displays this side of African society.
The Heart of Darkness is not art; nevertheless, I believe that it should be read. By reading this novel, the reader is made aware of the root of the problem that inhabitants of African countries are facing even today. Colonialism had such a lasting effect on African culture and legacies. Only by studying African history before and after colonialization will one be able to determine the extent of destruction caused. Inhabitants of Africa are portrayed as savages, but this image is very far from the truth. African communities, kingdoms, and empires existed long before Colonialization. Conrad would surely be considered a racist by standards of today. However, Conrad was a product of his times. With all that being said, Conrad's depiction of African people was fueled by his deep rooted racism of "Blacks".  Chinua Achebe criticized colonial work The Heart of Darkness by bringing attention to the degrading stereotypes placed on Africans by writers. Achebe felt he needed to rewrite the wrong that had been placed on his people. Surely, this work was close to Achebe's heart because he was writing about his people. Achebe humanizes Africans by dispelling superstitions and providing sounding in their religious practices. Things Fall Apart was carefully crafted to counter all negative arguments that were presented by Conrad in The Heart of Darkness.  For the first time, the African people are portrayed as intelligent, human, and complex beings that were not in need of colonializing by the civilized outsiders.
Works Cited
Achebe, Chinua. "An Image of Africa" in Things Fall Apart: A Norton Critical Edition. Ed Francis
Conrad, Joseph. Heart of Darkness: A Norton Critical Edition. 4th ed. Editor Armstong. New York: W. W. Norton, 2006. Print.
Stuck with your Reaction Paper?
Get in touch with one of our experts for instant help!
Messenger
Live chat
Time is precious
don't waste it!
Get instant essay
writing help!
Plagiarism-free
guarantee
Privacy
guarantee
Secure
checkout
Money back
guarantee
Get a Free E-Book ($50 in value)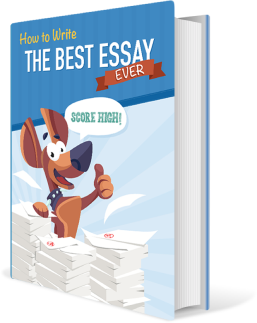 How To Write The Best Essay Ever!