The Stress of College, Research Paper Example
This Research Paper was written by one of our professional writers.

You are free to use it as an inspiration or a source for your own work.
Stress is one of the many challenges college students experience in their academics. Stress may help a student raise a grade, pursue a coveted opportunity, or polish an essay. However, long-term stress can have adverse side effects when left unresolved. Graves et al. (2021) note that negative stress adversely impacts one's well-being, especially when it lingers for a long time. The impact can be both mental and physical and can include overeating, being moody and irritable for no reason, not eating, not sleeping well, using artificial stimulants, abusing drugs, being unable to concentrate, and drinking alcoholic beverages excessively, among others. These impacts can significantly affect a student's academic and professional life if the stress is not addressed in time. This article evaluates several solution options to help college students alleviate some of their stress.
Avoiding Overburdening Oneself
Students may overload themselves with activities such as taking part-time jobs to pay some of their school expenses or doing two programs simultaneously with the expectation of achieving more. Although this is possible with proper planning and scheduling, some overburden themselves to the point that they adversely impact their mental and physical health, resulting in poor performance. In addition to the heightened stress level, overloaded students experience psychosomatic illnesses such as sleep disorders, headaches, stomach problems, sweating, and fatigue. Refraining from such activities can effectively address these conditions. It is better to perform well in a single program instead of overcommitting oneself to academics and extracurricular activities. Being kind to oneself is the best remedy and treatment for stress from overloading. College life comes with some freedom, which should be used to enrich one's mental and physical health.
Follow a Healthy Habit
Poor nutrition is likely to exaggerate the stress that a student is dealing with since their body cannot rejuvenate itself well. To avoid indigestion, one should make an effort to eat nutritious meals and avoid eating in a hurry. Time constraints and unhealthy snacking are two of the most significant barriers to eating a healthy diet. For instance, an all-nighter to prepare for an exam the following day can cause a student to be tired and stressed. In such a case, one tends to eat anything easy to access, such as junky foods and can skip some meals, especially breakfast, which reduces their stress threshold. Graves et al. (2021) add that a lot of pressure causes most students to have poor health habits. When it comes to food intake, healthy habits can foster good academic performance and success in their life's next phase. One can even look for foods that can combat stress and boost one's mood.
Get Enough Sleep
College students may fail to get a good night's sleep due to various issues such as countless exam days, erratic daytime routines, part-time jobs, and chronotype changes. The lack of enough sleep negatively impacts a student's health and academic progression. Like other young adults, college students should spend between seven and nine hours sleeping each night to stay healthy and have an energetic day. Straud and McNaughton-Cassill (2019) highlight that the human body demands adequate rest to function well, and regularly denying it rest can escalate the stress level of issues that one encounters. They are also likely to experience illnesses such as diabetes, depression, and obesity. Getting quality and enough sleep comes with various benefits, such as improving moods and reducing stress. It is also essential to align one's sleep routine with the normal resting time.
Exercising regularly
Increased exposure to stress negatively impacts the brain's functioning, especially memory and learning. Stressful events can lead to brain impairment when poorly managed, and in the case of college students, this means poor academic performance. Regular physical exercise can prevent this. Regularly exercising does more for the body than relieve stress, as it can improve one's learning efficiency, enhance memory, and boost academic performance. Maykrantz and Houghton (2018) back this up by asserting that regular exercise causes the body to release endorphins and enhances one's overall cognitive ability. It is worth noting that stress does not need to be strenuous. Simple activities such as stretching, biking, swimming, and short walks can lead to immense mental benefits and relieve tension. One can choose to do something they enjoy, which helps ensure that it will recur.
Avoid stimulants
Many college students will stay up all night studying or restrict their sleep time for multiple days to accomplish an assignment. Most of them turn to energy boosters or stimulants to remain active. According to Maykrantz and Houghton (2018), using stimulants such as coffee and energy drinks eventually crash later. Artificial stimulants mainly boost one's cortisol levels, which eventually increases the physical effects of stress. This is why widespread reliance on energy boosters is a leading cause of stress among college students. It is worth noting that interfering with one's need for sleep or rest can cause one to experience a crash, causing one to be susceptible to stress. There is no need to study the whole night to feel sleepy and tired the following day.
Seek Emotional Support
Seeking emotional support can help identify the root cause of the stress and address it. This can be from a counselor, family, or friends. Roming and Howard (2019) assert that having a solid social network of family, peers, friends, and neighbors can improve a person's ability to cope with life stressors. The network does not need to be big, but the quality. Some stressors, such as adjusting to college life, can be best overcome when one shares and listens to others who have gone through the same experience. Also, emotional support from family members assists a student in overcoming many of the hurdles as it expedites student engagement and fosters psychological health. Students and young adults who lack family support are advised to seek professional help when they are going through a phase that is causing them to experience increased stress.
Conclusion
College offers an excellent opportunity for young adults and adolescents to transition into responsible adults. Specifically, it offers students a chance to prepare for their future. It is also where students have to deal with many activities in a very short period. As a result, one will inevitably experience stress while in college. However, college life does not need to be such a bad experience due to being unable to overcome its stress. This article highlights some of the solution options available to students dealing with or anticipating stress. They include not overburdening oneself, eating healthy, sleeping adequately, exercising, avoiding stimulants, and seeking help from others. Adhering to these tips will make one's college experience memorable and life-changing.
References
Graves, B. S., Hall, M. E., Dias-Karch, C., Haischer, M. H., & Apter, C. (2021). Gender differences in perceived stress and coping among college students. PloS one, 16(8), e0255634.
Maykrantz, S. A., & Houghton, J. D. (2018). Self-leadership and stress among college students: Examining the moderating role of coping skills†. Journal of American College Health, 1–8. https://doi.org/10.1080/07448481.2018.1484360
Roming, S., & Howard, K. (2019). Coping with stress in college: an examination of spirituality, social support, and quality of life. Mental Health, Religion & Culture, 22(8), 832-843. https://doi.org/10.1080/13674676.2019.1674794
Straud, C. L., & McNaughton-Cassill, M. (2019). Self-blame and stress in undergraduate college students: The mediating role of proactive coping. Journal of American College Health, 67(4), 367-373.
Stuck with your Research Paper?
Get in touch with one of our experts for instant help!
Messenger
Live chat
Time is precious
don't waste it!
Get instant essay
writing help!
Plagiarism-free
guarantee
Privacy
guarantee
Secure
checkout
Money back
guarantee
Get a Free E-Book ($50 in value)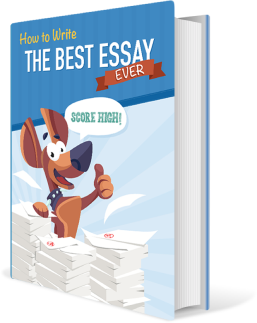 How To Write The Best Essay Ever!