The 'Take Care of Me' Society Is Wrecking the USA, Essay Example
Pages: 3
Words: 922
Essay
This Essay was written by one of our professional writers.

You are free to use it as an inspiration or a source for your own work.
Introduction
This essay embraces an argument related to the "me" culture. Currently, the dynamics of modern society has forced numerous changes in human behavior to evolve. While many of them are acceptable and flavor the culture with valuable ingredients for social growth and refinement, others have appeared to bring a distasteful impact on the taste buds of society's affluent groups. Both aspects of the argument will be presented in this essay. It is my desire to show the negatve influences of the "me" society culture as well as ones that are not entirely beneficial.
It must be understood, however, that issues perceived beneficial and those detrimental are highly a matter of perception. This perception element creates the culture of right and wrong; valuable and invaluable; acceptable and unacceptable. Essentially, the truth surrounding this "me" society phenomenon is relative to time, geographic location and the peculiar adaptations/ideologies being perpetuated in the society. Hence, it would seem that the "me" culture dominance in society functions to provide variety, diversity and acculturation among groups and between individuals.
Development 1: Speech interactions
For example, Linton Weeks (2015) related a post showing how speech interactions have become less professional and sentimental than they were formerly. The writer cited, salutations and responses such as, "Hand me that hammer" and "Have a good one" (Weeks, 2015). These speech interactions were cited during a conversation among office employees as well as between staff and customers. Importantly, the person on the street would consider these terminologies as slangs. From a professional point of view the 'please' was omitted from, " Hand me that hammer."  Significantly, 'please' is an important feature in conversation, especially, when asking a favor. However, these courtesies in modern conversations are slowing disappearing. In the same way words like 'thank you' are moving out through the back door ((Weeks, 2015).
Weeks (2015) further applying Lisa Gache's Beverly Hills manners protocol discovered that this 'me' society culture transition is negatively affecting the way children communicate with to each other and adults. This analyst highlighted the casual manner relationships are entered into today. This might be responsible for insidious disappearance of values that inculcate respect during speech communication. Politeness in speech interactions have also dwindled to the extent of recognizing that quite speech is a mark of refinement (Weeks, 20015).
Development 2:  The People Value
The 'me' society culture has extended to the way people interact with each other apart from speech communications. It answers the question of how people are treated by significant others and persons interpreted as loved ones like mother, father, siblings, children and elderly relatives. In the video, Vimeo producers highlighted how compassionate people are with loved ones when encountering a crisis such as surgery or long term illness. The value for people was clearly represented in reminding the 'me' culture society of genuinely caring for the elderly (Vimeo, 2014) .
In today's society when money has become more valuable than people's live the heartening story of a devoted husband and diligent children expressing the 'me' society from an alternative perspective, brought credit to the culture. Ethics determining health care delivery/ accessibility in America have placed certain sections of the society in an underprivileged position and at the risk of dying due to inadequate health insurance coverage, Therefore, while this factor of the 'me' is functional deployment of resources that manage healthcare more adequately  by involving the entire family, has  greatly reduced the impact of dependence on  a single  support  system in times of a crisis.
Development 3: The 'me' culture impact on society
According to Maureen Mickey (2014) the 'me' society culture linking fiscal times is allowing the disadvantaged to benefit off of those who work hard and save for hardships (Mickey, 2014). While this might be a fact in the American society and many similar ones, resources have never been distributed equally among the population, despite how hard each person works.  Structured inequality has existed in this society since f Jim Crow laws. The 'me' society culture has been dominated by white supremacy, which surfaces even today.
Therefore, to assume that some members of the society parasitically feed on the labors of the hard working class, is to also ask for an expansion of the 'me' society culture  including persons who do not have equitable access to education, health care and financial resources. David Brooks (2011) reiterated, 'it's not about you.' The author lamented the fact that students graduating from college were uncertain about jobs in a gloomy economic climate. This writer predicted that most graduates will wander on the job market for the next 10 years seeking appropriate jobs (Brooks, 2011).
Conclusion
The "me" culture dominance in society functions to provide variety, diversity and acculturation among groups and between individuals. In articulating this thesis statement the reader could interpret variety as  new speech interactions that lose their courteous  refinement features of 'please' and  'thank you.' Diversity could  mean to the different ways in which people relate to family during a crisis and measures social administration has adopted to support families. Acculturation among groups and between individuals is pronounced in situations of structured inequality whereby equal opportunities are not provided for those classified minorities.
References
Brooks, D. (2011, May 30). It's not about you. The New York Times. Retrieved February 20th , 2015, from http://www.nytimes.com/2011/05/31/opinion/31brooks.html?_
Mackey, M. (2012, January 28). The 'take care of me' society is wrecking the USA | The Fiscal Times. The Fiscal Times. Retrieved February 20th , 2015, from http://www.thefiscaltimes.com/Articles/2012/01/28/The-Take-Care-of-Me-Society-is-Wrecking-the-USA
Vimeo ( 2014). If we could see inside other people's hearts. Retrieved February 20th , 2015, from https://vimeo.com/77450643
Weeks, L. (2015). Please Read This Story, Thank You. Retrieved February 20tth , 2015, from http://www.npr.org/2012/03/09/148295675/please-read-this-story-thank-you
Time is precious
don't waste it!
Get instant essay
writing help!
Plagiarism-free
guarantee
Privacy
guarantee
Secure
checkout
Money back
guarantee
Get a Free E-Book ($50 in value)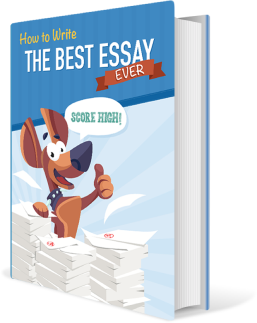 How To Write The Best Essay Ever!