Home
/
Research Paper
/
Cohesion, Team Mental Models, and Collective Efficacy, Research Paper Example
Cohesion, Team Mental Models, and Collective Efficacy, Research Paper Example
This Research Paper was written by one of our professional writers.

You are free to use it as an inspiration or a source for your own work.
Introduction
Group dynamics within a given work environment are a critical component of an organization and its focus on promoting productivity and strength among team members. This requires individuals within groups to behave in a professional manner and to recognize their value to the group and its overall objectives. In any type of group setting, whether it is in person or online, requires a level of skill and technique that will facilitate and enhance a high level of productivity and also demonstrate that individuals are prepared to contribute to the group at the highest possible level. This will ensure that the group is prepared to manage its roles and responsibilities with a high level of focus and concentration at all times. Any group setting requires each individual member to sacrifice and to compromise for the sake of the team and to be an effective contributor at the necessary level. In the prior group experience, there was a unique dynamic that supported the actions and decisions that the group made regarding the required objectives, and how each member of the group made his or her own contribution in order to achieve the desired or intended results. The following discussion will provide a personal reflection regarding the group experience and the dynamic that was shared in order to better understand the overall direction of the group and how learned techniques played a role in the success of the group setting and the actions that took place.
Body
The members of the group each participated in their own way in order to provide the group with different creative strengths and contributions that would support the goals that were identified. The group was comprised of different personalities which reflected unique points of view; therefore, discussions were a challenge from time to time. This provided a learning experience for all members because it demonstrated that differences in point of view are not always productive, yet they provide a diverse view of the group and what it stands for. It should be recognized above all else that all group members provide a valuable contribution in one form or another and that this should be supported by all members in the form of respect for what is being offered. Group dynamics are diverse in nature and require each member to be cognizant of the value that each member brings to the table, and this supports a more cohesive approach to the group environment and the requirement of each member to support the required objectives (Gibson, Ivancevich, & Konopaske, 2011). Group dynamics must work cohesively in order to provide value, and this is best accomplished through open lines of communication and the ability to share ideas without resistance from other team members within a social setting (Warner, Bowers, & Dixon, 2012). In this context, the group must be able to communicate on a number of different platforms and socially interact in ways that will promote productivity and strength among its members (Warner et.al, 2012). The level of cohesion must also operate in conjunction with collective efficacy, which operates to promote a dynamic that will produce the intended results within the group setting (Filho, Tenenbaum, & Yang, 2014).
The structure of the team was supported by a strong leader who supported the team dynamic and directed the team in its different objectives. When the team was formed, an individual member offered to be the leader, and the remaining members agreed and believed that this person would serve well in a leadership capacity because of the knowledge that he demonstrated within the classroom setting. It was important for this team to have a positive and motivated leader due to the level of diversity within the team, and in retrospect, this made a difference in how the team performed overall. With a strong leader in place, it was possible to further develop the team dynamic and to make sense of the needs of the group as it progressed. In addition, the leader soon recognized each member's strengths and limitations so that different tasks and assignments would reflect these differences. These factors were of critical importance in fulfilling each of the required objectives and in advancing the opportunities that were available and in recognizing where the team might face any number of challenges because of these limitations. This was a learning experience for all team members and supported a structure that was largely leadership-focused and intensive.
In the context of team structures, it is important for each team to carve out its own identity and to be respectful of the different options that are available in order to produce the intended results. Team identity requires a critical perspective that aims to enhance the team's overall focus and direction throughout the experiences that take place (Lock, Funk, Doyle, & McDonald, 2014). Under these conditions, it is important to identify the different areas whereby the team might be able to contribute effectively and consistently to ensure that its identity remains intact and that it provides the level of support and clarity that is necessary to meet its goals (Lock et.al, 2014). A strong leader will offer the team the direction and focus that is required to move forward with the team in a cohesive manner (Lock et.al, 2014). Throughout the group experience, the team's identity became further solidified and provided a basis for focusing on a number of critical areas in which it was believed that the team could perform at an optimal level to meet its objectives.
Within the group, there were a number of minor conflicts that erupted, and these primarily occurred in regards to the manner in which different activities were distributed among team members. In order to resolve some of these conflicts, the team leader offered to redistribute the workload in order to improve each member's potential to contribute at a higher level. This is an important reminder that the team dynamic and its members must be balanced and able to compromise regarding a number of different tasks that will support the team's overall direction and focus. This is a critical reminder of the challenges associated with team dynamics and how conflicts may occur when different personalities come together and create issues for a team in its earliest stages. For this team, the conflicts were not significant enough to cause substantial problems among its members, yet it serves as a reminder that every team faces its own inherent struggles from time to time.
In some teams, the value of each member and his or her contribution may be questioned from time to time; therefore, this must serve as a reminder of the critical role of leadership in minimizing conflicts as much as possible and in distributing team roles in such a way as to provide the highest level of value to the team as whole (Klein et.al, 2011). This is a critical reminder of the tools and resources that are available to a team and how these must be balanced in such a way that team leadership provides significant value to the team and its areas of focus (Klein et.al, 2011). It is necessary for every team to have an opportunity to convey its true value through its members, and when some members feel as if they contribute more than others, this may lead to numerous conflicts that are difficult to overcome (Klein et.al, 2011). Therefore, it is important to identify areas where conflicts may occur in order to prevent serious complications that may minimize overall team performance (Klein et.al, 2011).
Finally, within the group, there were some communication barriers and breakdowns from time to time, most of which were largely focused on the challenges of working with a diverse group of members. Since each member brought his or her own ideas to the mix, it was sometimes difficult for all members to communicate ideas effectively because some members, at times, appeared to dominate the conversation, leaving little time for other members to share their insights. This was an important reminder that communication must be open, honest, and also balanced, as this will generate the most effective response by team members when they are given a chance to share their ideas within the group setting. If communication is limited or if it somehow favors one side over the other, it is possible that it will contribute to conflicts and also demonstrate a lack of cohesiveness that may be difficult to overcome. Therefore, it is important to identify areas where communication will be most effective and appropriate for the team to meet its primary goals. In essence, the team's level of cohesion also supports the ability to communicate effectively and to be proactive in meeting the needs of the team in a manner that promotes strong support for each member's contributions (Onag & Tepeci, 2014). This process supports a critical approach to team-based dynamics that is focused on strengthening communication among members on a continuous basis so that the team is able to meet its objectives without significant challenges (Onag & Tepeci, 2014). These opportunities will encourage team members to contribute at a high level and to share ideas in a manner that will promote consistency and strength among its members and enhance outcomes for the team as a whole (Onag & Tepeci, 2014).
Conclusion
A team-based environment is typically comprised of a number of different types of personalities, strengths, and limitations. Therefore, it is important to identify areas where each team member will provide the most valuable contribution, while also recognizing where weaknesses may limit team performance. In addition, the team must appoint a leader with the confidence, focus, motivation, and strength to support the team in meeting its primary goals and objectives. These tools will provide a level of support and guidance to the team that will also aim to minimize conflicts and to ensure that each member makes a valuable contribution that cannot be undermined by other members. This requires a cohesive approach that will generate effective outcomes and that will provide a basis for exploring member strengths in a positive manner.
References
Filho, E., Tenenbaum, G., & Yang, Y. (2014). Cohesion, team mental models, and collective efficacy: towards an integrated framework of team dynamics in sport. Journal of sports sciences, (ahead-of-print), 1-13.
Gibson, J., Ivancevich, J., & Konopaske, R. (2011). Organizations: Behavior, Structure, Processes, 14thEdition. McGraw-Hill/Irwin.
Klein, K. J., Knight, A. P., Ziegert, J. C., Lim, B. C., & Saltz, J. L. (2011). When team members' values differ: The moderating role of team leadership. Organizational Behavior and Human Decision Processes, 114(1), 25-36.
Lock, D., Funk, D. C., Doyle, J. P., & McDonald, H. (2014). Examining the Longitudinal
Structure, Stability, and Dimensional Interrelationships of Team Identification. Journal of Sport Management, 28(2), 119-135.
Ona?, Z., & Tepeci, M. (2014). Team Effectiveness in Sport Teams: The Effects of Team
Cohesion, Intra Team Communication and Team Norms on Team Member Satisfaction and Intent to Remain. Procedia-Social and Behavioral Sciences, 150, 420-428.
Tröster, C., Mehra, A., & van Knippenberg, D. (2014). Structuring for team success: The interactive effects of network structure and cultural diversity on team potency and performance. Organizational Behavior and Human Decision Processes, 124(2), 245-255.
Warner, S., Bowers, M. T., & Dixon, M. A. (2012). Team dynamics: A social network perspective. Journal of Sport Management, 26(1), 53-66.
Stuck with your Research Paper?
Get in touch with one of our experts for instant help!
Messenger
Live chat
Time is precious
don't waste it!
Get instant essay
writing help!
Plagiarism-free
guarantee
Privacy
guarantee
Secure
checkout
Money back
guarantee
Get a Free E-Book ($50 in value)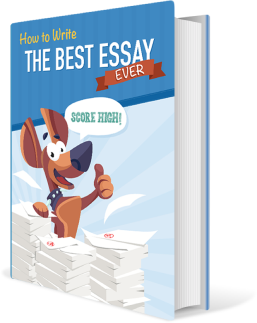 How To Write The Best Essay Ever!