The Thoughts of Antigone and Socrates on Justice, Essay Example
Pages: 5
Words: 1290
Essay
This Essay was written by one of our professional writers.

You are free to use it as an inspiration or a source for your own work.
Based on The Apology
Justice is the concept that is resulted from the respect that every person develops for himself and for others; without such respect, no justice can be expected to spur from someone or from a particular event.  True, justice is a common factor that establishes the concept of human correlations. Nevertheless, in this time and age, amidst the establishment of the basic claws of the law in improving the ways by which justice itself is recognized by everyone, injustice remains to prevail. Philosophers from the 18th towards the 19th century have served their ideas regarding justice, what is it and how it intends to rule over human relationships. For this particular discussion, the focus would be on the construction of justice based on the ideas of Antigone and Socrates, two of the well-noted philosophers of their time. To be able to take note of their principled ideas regarding justice, the record of The Apology shall be examined in this particular presentation.
The record of The Apology is the Plato's presentation of the definitive response that Socrates made as he was placed in front of a jury to make a definite turn of definition on how he recognizes his role as the source of idealisms that the community believes in. During this particular hearing, Socrates was given the chance to present his ideas regarding what justice is about and how it ought to be recognized by people of all ages and administrations of all forms. At the end of the record of The Apology, it was mentioned how Socrates was sentenced to death; and how he mentioned that this decision harmed his critics' reputation more than it did help provide a definite form of indication on how they would want to establish their own thinking compared to his or even against his ideals. On the other hand, Antigone's response regarding justice is presented as to how she intended to face death as part of the judgment placed upon her by her critics and her judges.
To both philosophers, ethics was an important element that establishes the natural recognition by which people become specifically able to understand their position in making sure that they are living under the law of goodness that determines their role on how they respond to the different challenges they have to undergo as part of the community they are existing with. What is goodness? For Socrates, it was essential that a person recognizes his personality, a definite sense of his own self hence allowing him to control everything including the way he thinks and the way he reacts on matters. This, for him is the basic principle that governs the concept of being good [and making god decisions on how one ought to react towards a particular situation with full control on who they are and how they make of matters according to the behavior they have developed in time.
Socrates points out that when it comes to measuring the goodness that a person has in him, the way he applies the principles of ethics would depend on how well he knows himself. The ethical measure of such understanding radiates towards the condition by which he responses to others surrounding him. Relatively, he points out that the real reason behind the existence of hatred between people [often resulting to works of injustice] is the determined developed of misunderstanding and miscommunication. These events happen depending on how people become less capable of controlling matters because they do not know their own limits and their own strengths hence making it harder for them provide a more constructive form of response to critical situations they ought to handle.
The deficiency of self-knowledge intensifies the concept of reduced self-worth or on the other hand intensifies self-importance; both aspects of understanding and knowing one's self create a critical effect on how he becomes engaged with others in the society. In this case, the vision of real justice becomes extensive especially when it comes to determining how one respects others' rights. The issue is likely dependent on how he could actually serve the justified identification of other's rights if he does not know his own self, hence making his vision over personal rights rather considered lacking of the real value. Principled thinking insists that when it comes to creating a more defined indication of ethical consideration, humans ought to become more effective especially in creating a workable pattern of responses that he would use in order to deal with critical situations that often question their capacity to decide.  With proper assumptions of what their actions would result to, individuals ought to create an effective way of determining how their decisions would affect the people surrounding them. For Socrates, specific decisions based on the knowledge that one has over himself [including his capacities and limitations] are more effective in respecting not only that of his own rights but also that of others. However, since no one knows an absolute form of understanding of himself, there is no assurance that every person would be able to complete a sense of proper decision that could assure the goodness being the basis of such conditions resulting from such distinct decisions.
What of Antigone? For her, justice is established through district responses between individuals and how the government intervenes to make sure that such responses are well guided, therefore creating better possibilities of determining a more refined indication of how values of improved response among individuals become easily determinable of how justice is better defined even under the condition of pressure. Accordingly, humans, as Socrates suggests, may not have full understanding of himself and his capacities also that of his limitations, ought to be guided within a particular rule that is able to provide them a better sense of how they are able to measure the values they give importance to in par with that of the possible response that such reactions might get from the others surrounding them.
Practically, the exchange of idealisms between Antigone and Socrates provides a constructive form of understanding of what is the value of justice is about even in these years. Constructively, in this discussion, ethical matters of attention that humans give high regard to basically make a definite form of identification on how people become more effective in redefining the way they react to matters. The construction of proper response is based upon ones understanding of himself cannot be fully established; hence, the role of the government comes into existence and in full control of how situations ought to develop according to the point of justification of actions. Only through the guidelines provided by the law would a person become more effective in determining how his personal values would be better determined in assuring the goodness of their actions while protecting the values of everyone else as they handle the need to be able to coexist with others. The presentation of ideas between Antigone and Socrates establishes the role of the government in determining the role of human ethics especially in creating a more effective form of distinction on how coexistence between individuals could become more justified [established upon good rules that makes it easier for humans to identify well with their responsibilities towards themselves as well as towards the others].
Works Cited
Philosophy. https://www.open.ac.uk/Arts/philosophy/ANtig.short.wpd.htm. (Retrieved on November 18, 2015).
Fagan, Patricia; Russon, John (2009). Reexamining Socrates in the Apology. Evanston: Northwestern University Press.
Irvine, Andrew David (2008). Socrates on Trial: A play based on Aristophanes' Clouds and Plato's Apology, Crito, and Phaedo, adapted for modern performance. Toronto: University of Toronto Press.
West, Thomas G. (1989). Plato's Apology of Socrates. Ithaca: Cornell University Press.
Time is precious
don't waste it!
Get instant essay
writing help!
Plagiarism-free
guarantee
Privacy
guarantee
Secure
checkout
Money back
guarantee
Get a Free E-Book ($50 in value)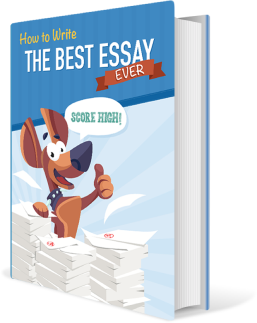 How To Write The Best Essay Ever!