The Whiteness Project, Essay Example
Pages: 4
Words: 1010
Essay
This Essay was written by one of our professional writers.

You are free to use it as an inspiration or a source for your own work.
The website www.whitenessproject.org hosts a collection of interviews with multiple subjects who discuss the issue of race, and their own sense of racial identity in particular. The organization notes that many studies have been done about racial minorities, their perceptions of race, and the way that race is viewed in society. What is missing, according to the organization, is research into how white people view themselves and what it means to be a racial majority in society. In the section of the website called "Inside the White/Caucasian Box" 21 subjects discuss their feelings about race and their own sense of where they fit into society. One of the most revealing interviews is conducted with a white male in his 50s who spent time in prison, and who notes that race is among the most significant ways in which prisoners identify themselves and each other.
This interview subject begins by saying "I was quite aware that I was white when I was in a prison where there were mostly American Indians and African Americans. You become quite aware of your ethnicity at that point." What is clear from this statement is that the subject may not have ever given much thought before to what it is like to be perceived and judged based largely on ethnicity. The subject describes the "internal hatred" between the Native Americans and African Americans, and further explains that it was necessary for him to "pick a side," meaning that he had to choose which of the groups to align himself with. What is also notable from his interview is that he does not mention white people, which presumably means that as a white person he was in the minority. As the subject states, "that's when I became aware that I was white."
This perspective from the interview subject is fascinating for two primary reasons. The first is that he is offering a viewpoint on race that he gained while serving time in prison, which is a situation that most people will never experience. The second reason his viewpoint is compelling is because he had the opportunity to truly experience what it means to be a racial minority in prison after being part of a racial majority before going to prison. Although he is no longer in prison, he notes that he will carry with him for the rest of his life. After serving his time in prison and gaining a different perspective, it seems as if he will never look at race and racial identity the same way again, and can understand what minorities on the outside experience in a way that very few members of racial majorities will ever understand.
One of the insights gained from watching his interview is that he does not mention that either of the two racial majorities (American Indians and African Americans) hold positions of social power over others. In typical societies throughout history, social stratification is always present in some form or another. The subject states that he had to choose to align himself with one of the two groups, and he found himself having more in common with the American Indians than with the African Americans. It seems clear from his interview that he had to make such a choice for his own protection, and that simply keeping to himself and not choosing a side was not an option. He does not come out and say that he was powerless or at the bottom of the social hierarchy, but it is quite apparent that he was. By explain that he had to choose one group or the other, he reveals something very basic about what it means to be a minority and to be in a position in a social structure where he had some of his most important choices taken away from him.
Another thing that is very interesting about his situation in prison is that race is really the only way that people are divided. There are no other social structures among prisoners, at least not the way there are in general society. In the outside world people may be judged by the clothes they wear, the jobs they have, the neighborhoods they live in, and many other factors that have little to do with race. This does not mean that race does not have an influence on these other factors, but it does mean that it is just one of many ways that people are stratified in society. Inside prison, however, everyone wears the same clothes, sleeps on the same cots, eats the same foods, and otherwise faces the same circumstances. In that setting, then, stratification still occurs just as it does in any social structure, but that stratification is based almost entirely on race, at least in terms of how this subject perceived his own circumstances. What is also interesting is that this social stratification is almost a complete reversal of what society is like on the outside of prison walls. African Americans and Native Americans are members of racial minorities in general society, but inside this prison they are at the top of the social order.
It is worth comparing this subject's views on race to those of the other subjects. One woman, for example, who wears her hair dyed pink and has many visible tattoos on her arms and neck claims that she is discriminated agai8nst because of the way she looks. This same female subject goes o to claim that this discrimination means that she understands what it is like to be a racial minority. Her claim does not seem true, however, simply because she chose to look the way she does, and she could change her appearance if she wanted to. Members of racial minorities are born into social structures that stratify them in ways that she will never understand. The male subject who spent time in prison appears to have insight into what it really means to experience the life of someone in a racial minority in a way that the female subject does not.
Work Cited
Whitenessproject.org,. 'Whiteness Project'. N.p., 2015. Web. 5 Mar. 2015.
Time is precious
don't waste it!
Get instant essay
writing help!
Plagiarism-free
guarantee
Privacy
guarantee
Secure
checkout
Money back
guarantee
Get a Free E-Book ($50 in value)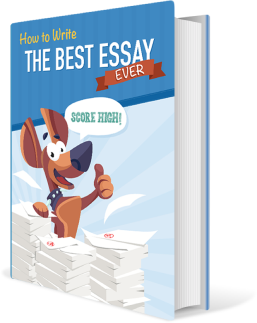 How To Write The Best Essay Ever!