Verses Upon the Burning of Our House, Essay Example
Pages: 3
Words: 740
Essay
This Essay was written by one of our professional writers.

You are free to use it as an inspiration or a source for your own work.
The loss of something that has been cherished for a long time is always a traumatic experience; nevertheless, the connection that one has with God makes such trauma easier to accept and easier to bear. For Anne Bradstreet, such experience has become real especially when she lost her home to an accidental fire. It has been shown in her poem how such emotion has taken over her being and her development as a spiritual individual. She made it certain that emotions regarding such matter are made clear through determinable description. This could be noted through her words as she penned:
I waken'd was with thundring nois
And Piteous shreiks of dreadfull voice.
That fearfull sound of fire and fire,
Let no man know is my Desire.
I, starting up, the light did spye,
And to my God my heart did cry (Line 2-5)
Practically, she used descriptive words that would identify well with what she feels and what she likens such emotions to.  The most effective pattern of worded descriptions she made use of was imposing the metaphorical condition by which inanimate things are given the chance to manifest a determinable course of improvement on how she described her emotions to her readers. Bradstreet also tried to directly animate elements that would fully support the condition of describing what she hopes to give attention to. Her spirituality is one of the main themes that are presented in the poem.
In the process of determining the level of emotional distress she was experiencing because of the loss she has encountered, it could be realized how she made it certain that her readers would get what she was pointing at, especially in the hope of bringing them into state of realization on what she wants to imply on their being and their thoughts. Hoping that her readers would be able to relate to what she felt during the time, she made use of implicative concentrations on how the animation of inanimate things could bring in a sense of imagination and distinct interpretation among the audiences she hoped to affect.
Anne Bradstreet's approach to writing was considered structured and constructive especially in detailing what she felt about the experience. She clearly defined the burning of the house as a mere path towards better aspects of living. Instead of seeing it as a mere loss, it was obvious how she tried to convince herself that such event was necessary especially for her family to embrace a better sense of what is meant by real life (Monroe, 1992). She mentioned how she viewed the experience later on as the primary reason for her and her family to become pious about religion and their connection with God.
Losing earthly possessions because of the fire made it easier for her and her family to become closer to God through moving on with the ideal process of simplifying their lifestyle. This could be understood through the last lines of her poem as she concluded:
A Prise so vast as is unknown,
Yet, by his Gift, is made thine own.
Ther's wealth enough, I need no more;
Farewell my Pelf, farewell my Store.
The world no longer let me Love,
My hope and Treasure lyes Above. (Line 54)
Noticeably, it could be understood that when it comes to improving one's lifestyle, people often look towards creating a more luxurious pattern of living; often related to the possession of material things. Considerably, Bradstreet begins to believe that the occurrence of such an accident provided her a better perception on how life could be lived at a better pace and how aspects of failure ought to be accepted as mere chances towards creating better and more effective sense of seeing life and its values to determining one's being.
Overall, the poem written and presented by Bradstreet is something that brings about a sense of realization especially in considering how the effective manner of controlling matters through emotional and mental direction could change things fully; thus making a distinct condition of change on the thinking process that is meant to make a mark on how people are supposed accept losses as mere part of growth, development and determinable sense of personal value; making it easier for one to move on from such a supposedly traumatic event in one's life.
Work Cited
Monroe Bacon, Edwin.  Literary pilgrimages in New England to the homes of famous makers of American literature and among their haunts and the scenes of their writings. Silver, Burdett & Company, 1992. Pages 24-27
Time is precious
don't waste it!
Get instant essay
writing help!
Plagiarism-free
guarantee
Privacy
guarantee
Secure
checkout
Money back
guarantee
Get a Free E-Book ($50 in value)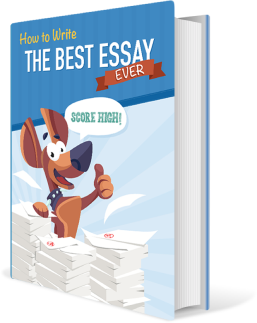 How To Write The Best Essay Ever!