Theodore Roethke and Robert Hayden, Book Review Example
This Book Review was written by one of our professional writers.

You are free to use it as an inspiration or a source for your own work.
Theodore Roethke's "My Papa's Waltz" and Robert Hayden's "Those Winter Sundays" are clearly similar to the extent that they both deal with the theme of the relationship between father and son. Yet they portray different perspectives on this relationship. For Hayden, using almost cold and emotionally lacking imagery and words, the author conveys a distance between father and son. In contrast, Roethke's poem, despite discussing the difficulties of a son's relationship to an alcoholic father, nevertheless takes a positive view of this relationship, using vibrant and energetic imagery that is full of life.
When reading Hayden's poem, the reader is immediately confronted by its emotional coldness that is presented through both tone and imagery. This is clear at the very outset of the poem, with its title "Those Winter Sundays." Hayden decides to focus on a winter season in his imagery, thereby foreshadowing the coldness of the relationship with his father that will be communicated throughout the poem. Hayden's poem is lacking in life and joy: when he meticulously describes how his father went to work, there are images of his father's work-worn body, such as his "cracked hands that ached." (Hayden) At the same time, the author acknowledges that his father's work was thankless. This lack of recognition is reflected in the author's tone, as he himself describes his relationship with his father as though it occurs at a distance, thus emphasizing the notion of a lack of closeness between father and son. For example, Hayden writes, "I'd wake and hear the cold splintering, breaking/When the rooms were warm, he'd call." Hayden only encounters his father from a distance; furthermore, he only comes close to his father at those times when he calls him. The imagery of coldness contrasted with warmness are straightforward symbols of this relationship. The final two lines of the poem make this point explicit: "What did I know, what did I know/of love's austere and lonely offices?" Within the context of the poem, the meaning of these lines becomes clearer: Hayden compares love itself to "austere and lonely offices." This is an unusual image: love is not traditionally associated with "offices", neither with austerity nor loneliness. But this strange imagery emphasizes Hayden's exact point: love for him is something foreign and cold in relation to his father.
Roethke gives the reader an almost diametrically opposed picture in his poem. It is clear there are problems also in this relationship. For example, Roethke states at the very beginning that "The whiskey on your breath/Could make a small boy dizzy." There is thus an immediate problem Roethke wants to emphasize because he places it at the outset: the father is an alcoholic. But Roethke wants to portray the joy of his relationship, of how he danced with his father when he was drunk. The imagery of exuberance for life is expressed in the following imagery: "We romped until the pans/Slid from the kitchen shelf." Roethke is thus recounting the joyous moments with his father, moments that he does not want to end, which we see in the poem's conclusion: "Then waltzed me off to bed/still clinging to your shirt." Roethke wants to overturn preconceptions about what a relationship with an alcoholic father might be: for Roethke, this relationship, although perhaps having its own problems, remains in his memory a positive one.
Roethke and Hayden therefore give us completely different images of the father and son relationship. Roethke's poem is one that is boisterous and of care-free joy. Hayden, in contrast, emphasizes coldness and a lack of emotional difference. While these differences can be traced back to the differences that exist between any relationships, reading these two poems show us how poets can take a common theme, such as the archetypical relationship of father and son, and present it in completely opposite lights using imagery and tone.
Works Cited
Hayden, Robert. "Those Winter Sundays."
Roethke, Theodore. "My Papa's Waltz."
Stuck with your Book Review?
Get in touch with one of our experts for instant help!
Messenger
Live chat
Time is precious
don't waste it!
Get instant essay
writing help!
Plagiarism-free
guarantee
Privacy
guarantee
Secure
checkout
Money back
guarantee
Get a Free E-Book ($50 in value)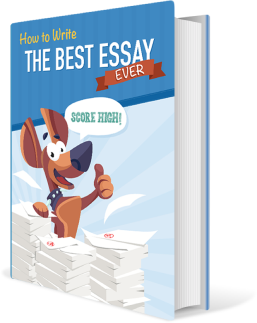 How To Write The Best Essay Ever!