Theory of Knowledge: Plato and Aristotle Revisited, Essay Example
Pages: 2
Words: 530
Essay
This Essay was written by one of our professional writers.

You are free to use it as an inspiration or a source for your own work.
The theory of knowledge (epistemology) is today still influenced by ancient philosophers, like Plato and Aristotle. Indeed, most of the Western philosophy grew out of the ideas of Greek thinkers. The below review will highlight the main theories of the two authors about knowledge, reality and rational thinking.
Plato
In Theaetetus, the Sophist and the Statesman, as well as Parmenides, Plato expresses his ideas about what he thinks knowledge is. In Meno, he clearly outlines the theory of "anamnesis", which can be translated as knowledge gained through cognition, experience, rather than being taught and the ideology of Plato is built upon this initially outlined term. The later theory of Plato, however, breaks up with the Socratic traditions and describes perception from a different angle. For both Aristotle and Plato, knowledge can be gained in different ways. However, Plato emphasizes the role of reasoning and logic, and this ideology was later taken further by Russell and Nietzsche. Platonism states that knowledge is nothing else but a true, justified belief, described in Theaetetus. Further, in Meno, he states that justified belief is the same as knowledge. Still, knowledge is certain, while opinion is not, as opinions can be formed and influenced by sensations and knowledge is based on "essences". Te three main concepts of Plato's ideas about knowledge are described in the "Allegory of the Cave, the metaphor or the "divided line" and his theory of Forms and Ideas. Truth and reality can be recognized through experiences and logic, just like the prisoners know that there are people moving around by the shadows. The theory of the divided line attributes knowledge two modules of truth: knowledge and thinking, while belief and imagining belong to opinion. Forms are unchangeable, therefore, the basis of knowledge.
Aristotle
Aristotle focused more on truth than cognition. Acquiring knowledge is only the first step: contemplation is needed in order to reveal the truth. Indeed, this contemplation, according to Aristotle is the highest level of human activity. One of the new ideas of Aristotle is that staying idle after obtaining the knowledge is not right. People need to be productive, use their knowledge to make things. In the Nicomachean Ethics, he states that not everybody is able to lead a good life, only those who can make the right decisions. Making a good decision also requires intellect and knowledge.
According to Aristotle, there are three fundamental differences that set apart types of knowledge: object, method and the source. A knowledge can have several causes and objects, as well as methods. The source of knowledge, according to Aristotelian philosophy can be either reason or sense. He rejected Plato's "theory of forms", and out the focus on the ability of reasoning instead. His ideology is dominated by rational thinking and logic. He also developed ten different types of approaches used for scientific investigation based on what to study:
substance
quantity
quality
relation
place
time
situation
condition
action
passion
Questions related to the above need to be asked in order to gain knowledge and understanding. The first question should be related to the "substance", or "what the object is". The book of Metaphysics describes reality in detail. Aristotle's view on knowledge is based on five different sources of reasoning and perception: sense, memory, experience, intuition and induction.
Time is precious
don't waste it!
Get instant essay
writing help!
Plagiarism-free
guarantee
Privacy
guarantee
Secure
checkout
Money back
guarantee
Get a Free E-Book ($50 in value)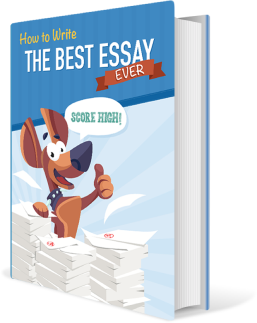 How To Write The Best Essay Ever!