To Live In the Borderlands by Gloria Anzaldua, Essay Example
Pages: 4
Words: 1199
Essay
This Essay was written by one of our professional writers.

You are free to use it as an inspiration or a source for your own work.
Immigration, globalization, intercultural connections; these three are only among the many factors that define the modern concepts of living. It could be understood that because of the desire to embrace better lives and accept better opportunities to improve their way of living, people have become accustomed to living lives that are dedicated to finding a good job in other nations. The Hispanic society is one of the many races that have already embraced such trend in modern living. This concept of living has been the course of development that is accepted to be part of the global transformation of the traditional into a much modern society. Gloria Anzaldua's poem entitled "To Live in the Borderlands" provides a clear picture on how Hispanics living in America experience a borderline tradition that often transforms not only the way they live but also the way they perceive life.
According to the poem, Hispanic living in the American regions has been identified as somewhat culturally dysfunctional; nevertheless, it could be realized that it is through this dysfunction of culture that new cultural living is developed in new societies; relatively, it is because of this that the new systems of living are introduced to the new societies. Anzaldua also talks about the birth of new breeds. Individuals born to half Hispanic and half American origins often embrace a new sense of understanding their own identities. Noticeably, it could be understood that the status of each individual born to such origin is quite questionable for themselves. Finding the need to fit into two primary cultures that define them and the way they ought to live their lives. While there are some inevitable changes that need to be recognized by each individual living under such condition, there are some matters that rely on the choice of each person.
For instance, she notes that when it comes to embracing the new culture, there are specific choices of whether or not to abandon the original culture from which one originally came from. The line:
To live in the borderlands means knowing that the India in you, betrayed for 500 years
…is no longer speaking to you…
The author further points out herein that that when it comes to living a new life, an immigrant coming from another nation, aiming to embrace the new foreign culture, ought to take note of how they are able to create a new concept of understanding; one that has become more effective in determining the more extensive process of personal transformation. What makes this choice vital is that it shall create a new sense of understanding what modern social culture is about and how it should recreate a new sense of understanding as to what one person ought to become, especially for the sake of developing a better course of living that would allow them to grasp the best benefits of living in a new community.
Most often than not, the choice of individuals to embrace a good sense of what is new in their lives, push them to disregard their past, simply for the sake of completely immersing themselves into the new culture they hope to embrace. Practically, embracing a new sense of personal culture is a choice that often assumes the condition by which one transforms his or her personality; one that would determinably confirm the development of what is assumed as new system of living. Keeping a good sense of what is meant by cultural immersion, however, helps more knowledgeable individuals to understand that when it comes to accepting a new culture, there is no need to leave their past culture behind.
Noticeably, those who do not want to either live their original culture or fully embrace the new culture they ought to embrace, tend to expand the possibilities of embracing a new sense of culture. As part of describing this matter, Anzaldua mentions the following lines:
To live in the borderlands means to put chile in borscht
Eat whole wheat tortillas
Speak Tex-Mex with a Brooklyn accent
From this visionary, it could be realized how living in borderlands mean compromising one's original culture with another, hoping to become more endowed into a new sense of being that would define them individually. Noticeably, cross-cultural developments are among the most convenient ways by which improvement in the behavioral being of the immigrants is an inevitable change that needs to be embraced fully by the community living in such condition. In a way, Anzaldua aims to provide a clear definition on how modern living insists on the compromise of cultures that must be done accordingly. Noticeably, it is with this compromise of matters that Anzaldua becomes more insistent in showing how some choices are made by the individuals on their own. While there are inevitable results of globalization and the movement of borderland immigration, there are some decisions of changes that are made possible simply because of the decision of the individuals themselves.
What choices should one make? How could one make the choices accordingly? Anzaldua gives a clear visionary about this matter by saying:
In the borderlands, you are the battleground, where enemies are kin to each other
You are at home, a stranger, the borderlands have been settled
In these lines, she points out that when one lives within the borderlands, he is given an almost impossible choice; one that usually questions how much he would actually become more endowed on how the transformation of his life occurs. What should he take into account in making such a decision? Being the battleground means that the individual has to make a choice; a matter that would further define the being he is to become in the future. Topically, Anzaldua tries to make a definite insistence on how living within the borderlands push individuals to creating new works about themselves, further leading themselves into new waves of personal development.
Cultural and traditional backgrounds that are solidly grounded on origins from where the immigrants come from often get questioned especially in times when living within the constraints of the society becomes highly demanding on the way they define the future that shall identify their worth in the new society they are aiming to embrace. Most often than not, these decisions are made abruptly, especially in concern with what the society suggests to be fully acceptable. Not having a personal understanding of the personal development they ought to embrace, some immigrants simply go with the flow. In a way, this is the reason why cultural identity is often crushed down according to global developments that are insisted especially when it comes to making a demanding effort on how one embraces a new life and a new sense of identity.
The poem of Anzaldua further hopes to call for cultural identity among immigrants. May they be coming from Hispanic origins or other racial denominations, the challenge to make a mark on how one identifies himself with the new culture and the original culture from which he comes from is a question that one should respond to accordingly. Noticeably, this shall insist on the ways by which members of the modern society should also recognize the being of a new culture they ought to give attention to, especially when it comes to identifying themselves with the community they hope to live in.
Time is precious
don't waste it!
Get instant essay
writing help!
Plagiarism-free
guarantee
Privacy
guarantee
Secure
checkout
Money back
guarantee
Get a Free E-Book ($50 in value)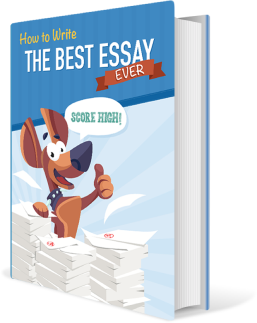 How To Write The Best Essay Ever!