No Child Left Behind on Society, Annotated Bibliography Example
This Annotated Bibliography was written by one of our professional writers.

You are free to use it as an inspiration or a source for your own work.
Braun, H., Chapman, L., & Vezzu, S. (2010). The black-white achievement gap revisited. Education Policy Analysis Archives (18), 1-99.
This study examines much of an achievement gap persists between black and white students between 2000 and 2007 according to the NAEP grade 8 math assessment. The data was collected from 10 states that had school poverty stratum. This study sought to determine if the achievement gap has grown smaller since the implementation of the NCLB legislation. The findings suggest that the gap is still large and the implementation of the NCLB has had very little impact on the achievement of black students. The final recommendation was that educational policy reform must be implemented to see a greater achievement in students' overall educational gain.
Deangelis, K.J., White, B.R., Presley, J.B. (2010). The changing distribution of teacher qualification across schools: A statewide perspective post-nclb.
The study sought to determine if new highly qualified teacher provisions incorporated by the NCLB act has an impact on student learning. The study was conducted in schools in Illinois from 2001 through 2006. There was a spike in teacher qualification in low income schools during this time frame. There were positive improvements in teacher qualifications, but those improvements were not linked to student achievement. The final conclusion was that there needs to be a concrete way of determining if teacher credentials are linked to student achievement.
Donnor, J. & Shockley, Kmt. G. (2010). Leaving us behind: A political economic interpretation of nclb and the miseducation of african american males. Educational Foundations (24), 43-54.
This article discuses the disconnect between public school assessment policies and the desired teaching practices in accordance to NCLB. The authors believe that if the way teachers are teaching and assessing black males were changed, the students' success rates would rise. The researchers used only Title 1 schools to gather data because the majority of these schools have a high population of black males. It was concluded that current federal education policies will have a dramatic effect on black males having an opportunity to be a part of the post industrial workforce. NCLB focuses on curriculum and standardized testing which is not aligned with today's industrial world.
Forte, E., & edCount, LLC. (2010). Examining the assumptions underlying the NCLB federal accountability policy on school improvement. Educational Psychologist, 45(2), 76-88.
In this study, the researchers sought to prove that schools are identified by their improvement status will increase student learning by more rigorous instruction. The researchers gathered information from across the United States about how each individual school implemented, monitored, and assessed student achievement after the implementation of NCLB. The researchers believe that some of the long term goals of NCLB are outlandish and needs to be adjusted by federal government officials. However, they did find that NCLB was a good tool to ensure that all schools across the United States had common standards and ways of assessing if students have mastered those standards. Their final conclusion was that NCLB has fallen short of the goal it attempted to reach.
Gardiner, M., Canfield-Davis, K., & Anderson, K. (2008). Urban school principals and the No Child Left Behind Act, Urban Review, 41, 141-160.
This study wanted to determine how multicultural and urban schools are responding to the requirements of NCLB and it strenuous requirements. The participants were six urban school principals (four elementary and two secondary). This qualitative study gathered their responses to how they are trying to reach the requirements of NCLB.  The researchers concluded that more emphasis and strategies should be given to multicultural and urban school leaders in the effective way to implement NCLB. Of the six principals, only three were able to successfully implement NCLB, while the other three focused only on the NCLB mandates. They concluded that there is too much focus on the test scores of subgroups (i.e. free/reduced lunch, special education, racial groups, etc.), yet there is little emphasis placed on other groups and how NCLB affects student learning.
Guisbond, L., & National Center for Fair & Open testing (2012) NCLB's lost decade for educational progress: What can we learn from this policy failure? National Center For Fair & Open Testing (Fairtest)
This review of NCLB after a 10 year run indicates that NCLB has failed at reaching its goals. Results show that NCLB has neither increased academic or reduced achievement gaps across America. Because NCLB functions on a one size fit all frame work, it has obviously missed gains that some schools have made because it did not test in those areas. The data was collected from schools across the United States. The study concluded with the need for alternative strategies that would improve school performance in areas with needy students.
Lee, J., Shin, H., Amo, L.C. (2013). Evaluating the impact of nclb school interventions in new york state: Does one size fit all? Education Policy Analysis Archives (21), 67.
This study examined the following indicators: school transfers, supplementary education services, corrective action, planning for restructuring, and restructuring as efficacy measurement in the implementation of NCLB.  The researchers focused on schools in New York only and tracked whether or not each school met AYP. The researchers concluded that NCLB is not a fit all deal. The Policy does not take into consideration the school context and demographic background plays an important role in student achievement.
Miller, C. L. (2010). District leadership for science education: Using k-12 departments to support elementary science education under nclb. Science Educator,`9(2), 22-30.
This article contrasted two case studies in school districts on the effectiveness of elementary science in response to NCLB. The researchers essentially met with central office administrators in a semi-structured interview. Two districts were chosen to implement differing strategies; one implemented NCLB strategies and the other implemented another form of structure. The results indicated that those who used NCLB strategies showed academic improvement. The researcher concluded that this was so because many elementary school teachers admit that they teach more of the subjects they personally enjoy, while they teach less of those they did not enjoy as much. With NCLB, teachers had to follow those guidelines for the amount of time they must spend teaching each subject.
NCLB, School-Based Instructional Policy and Decision-Making: A Proposed Research Agenda By: Kaniuka, Theodore S., College Student Journal, 01463934, 20090901, Vol. 43, Issue 3
This paper discussed whether or not NCLB actually improved student achievement. The author suggests that some students have benefited from NCLB, but so many others have shown no improvement. The idea that schools are being restricted to using only research based practices to improve student achievement is puzzling many educators. Although the practices are research based, what type of students and systems were the research based upon. By using these practices on minority and economically disadvantaged students, educators are limiting these students' academic opportunities. Concluding, the author felt that research based practices should be implemented only on student bodies that fit the profile of the study group.
Paul, D. G. (2013). Rap and orality in a post-nclb/alec world. Journal of Adolescent & Adult Literacy, 56(6), 461-469.
The author expresses his thoughts on how NCLB standards prevent literacy teachers from being innovative and original because the guidelines are too strict. NCLB provides elementary school teachers with prompted guidelines as to what they should say and how they should respond to students when teaching reading. The author believes that this does not allow for genuinely learning to take place. Strategic teaching must be implemented by using the best pedagogical practices for the type of students the teacher is teaching.  The findings are reported by a veteran teaching and her experiences in the classroom using the NCLB mandates. Finally, she believes that NCLB attempts to remove certain cultures from the classroom because of the way the prompts do not acknowledge certain cultural differences.
Pinder, P.J. (2013). Exploring and understanding maryland's math and science teachers perspectives on nclb and increase testing: Employing a phenomenological inquiry approach. Education, 133(3), 298-302.
This study sought to explain how some of Maryland's math and science teachers felt about NCLB and increasing testing. Four teachers participated in the study using an inquiry approach. There were two math and two science teachers. The four teachers taught in urban school systems. The study conveyed that three of the teachers felt the increased testing was ineffective. All of the teachers agreed that the goals of NCLB were unrealistic. The researcher concluded that more research needed to be conducted to determine how other educators feel about NCLB and what can be done to improve the outcomes of the NCLB standards.
Stuck with your Annotated Bibliography?
Get in touch with one of our experts for instant help!
Messenger
Live chat
Time is precious
don't waste it!
Get instant essay
writing help!
Plagiarism-free
guarantee
Privacy
guarantee
Secure
checkout
Money back
guarantee
Get a Free E-Book ($50 in value)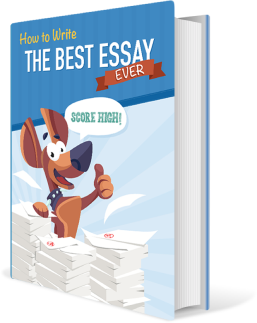 How To Write The Best Essay Ever!