"Too Old to Learn" by Diane L. Coutu, Case Study Example
This Case Study was written by one of our professional writers.

You are free to use it as an inspiration or a source for your own work.
Summary of Current State
After a failed attempt at implementing a reverse mentoring program to counter conflict between staff members, Armor Coat is struggling from even more internal conflict between its senior employees and younger staff members.
Summary of Desired State
The desired state for Armor Core to be in is one in which the entire company functions fluidly with all departments and staffers all getting along and all getting the ample support they need to develop solid work experience.
Problem Statement
Armor Coat employees, young and old don't respect one another. The company needs to implement a mentor program that is mutually beneficial to both parties and creates an environment for respect to be nurtured and grow.
Driving Forces
Conflict: On the surface the conflict between Ed McGlynn and Roger Sterling is driving the company into unavoidable problems that must be resolved, in reality, they are just escalating problems that were already dormant to a resolution point before it would have been too late for the company to recover.
Technology: None of this would e an issue if it were not for the advanced pace of technological examples.
Diagnosis Statement
At Armor Coat, the senior sales staff feels that their experience is not respected, and the veteran employees and young employees have difficulty respecting one another. This has lead to a lack a communication in a system where there is a much needed exchange of new information between generations.
Proof of Diagnosis
The primary cause of the diagnosis is a gap in communication and understanding between staff members, young and old. This gap in communication can be attributed specifically to a reverse mentor program CJ setup without thinking about certain details in advance, like mentor-mentee compatibility. An example of this can be seen in the fact that CJ paired Rogers with Ed
Action Plan
The action plan consists primarily of engaging the staff. There is an obvious disconnect between the younger staff and the older staff. While the younger staffers contain vital technological information, the older staffers have built up valued networks of and interpersonal relationships with clients that can't be overlooked. Likewise, the senior members of the company identify with its corporate culture and have valued social skills many of the younger staffers lack. These skills can be tough indirectly through company gatherings and events outside of the office. Setting up a system where employees can develop genuine friendships with their coworkers outside the office, will lead to opportunities for team members and staff to express similar interests. The ultimate goal is to empower CJ's original plan, as noted in the text "The challenge, as C.J. saw it, was to find a way to make the digital product friendly and unintimidating. To do that, he reckoned, Armor Coat needed to draw on both Ed's strengths (solid customer relationships) and Roger's (cutting-edge technology). The older generation and the new needed to come together to make this work (." The only way for a concept like this to work is for complete cohesion of the young and old staffers, and these can only be achieved through CJ's leadership as a mediator. A prime aspect of the action plan is for CJ to implement a traditional mentorship program in collaboration with the reverse mentorship program. It is up to CJ to make this a credible program.
Responses to Obstacles and Risks
As Coutu notes, "Reverse mentoring can solidify collaboration among functional groups, but it cannot be the only tool that enforces such teamwork or the sole catalyst for change (11)." The obstacle here is to identify the issue that went wrong with the first reverse mentoring system so not to repeat the same mistakes, resolve those problems and then come up with another plan to supplement that system as Coutu points out. "Those Internet guys don't speak the same language we do. They're arrogant. They lack respect. They don't have the same values (Coutu, 1)." Despite the fact that Roger is not in sync with the corporate culture of Armor Coat, this statement by Ed suggests that there may be a sense of "us against them" going on where the senior staffers are pitting themselves against the younger more tech savvy workers. In this case study, Ed and Roger are painted as representing their all of the shared views of their respective parties. The problem is Coutu suggests that CJ needs to assess whether Roger should go since, "Roger is not just a poor mentor, he is also an employee who is out of sync with the company's core values (Coutu, 7)." The major obstacle that needs to be faced is whether to a establish a line of respect and understanding between Ed and Roger, who represent the two extremes of both aspects of the company. The risk is that it's too late, that damage from the reverse mentoring system has already been done. The only way to resolve this would be to replace one or both employees. This could also pose an even greater risk as both employees are valuable to the company.
Closing Statement
In sum, Armor Coat failed at setting up an effective revere mentor program due to not taking time to consider the compatibility of the different employees, but also by not establishing a system that would be mutually beneficial for both parties. As the author notes, "C.J. didn't create an effective reverse-mentoring program. Reverse mentoring, to work effectively, should be a nonthreatening, supportive, and educational experience for both parties (Coutu, 11)."  CJ's program was not an educational experience for both parties because he did not create an environment where the elder staffers could pass on their experience knowledge to the younger workers, or even feel like their knowledge was valued. CJ's program was threatening because by not doing this, he implied the older employees had no value. This type of environment can only lead to more resentment and more conflict between both groups. The solution for Armor Coat to recover from these conflicts is to establish a reverse mentor program that incorporates a traditional mentor system where the senior sales people mentor the younger sales people on the company's corporate culture. The benefit of this is that it could lead to young tech savvy workers like Roger, who tend to have difficulties being loyal to one particular company, developing loyalty with Armor Coat.
Work Cited
Coutu, Diane L. "Too Old to Learn?" N.p., n.d. Web.
Stuck with your Case Study?
Get in touch with one of our experts for instant help!
Messenger
Live chat
Time is precious
don't waste it!
Get instant essay
writing help!
Plagiarism-free
guarantee
Privacy
guarantee
Secure
checkout
Money back
guarantee
Get a Free E-Book ($50 in value)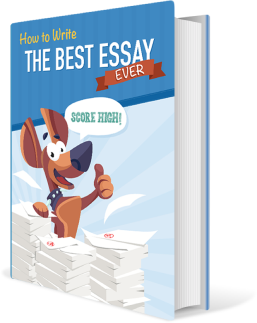 How To Write The Best Essay Ever!