Treatment of Dysthymic Disorder, Essay Example
Pages: 4
Words: 1159
Essay
This Essay was written by one of our professional writers.

You are free to use it as an inspiration or a source for your own work.
The following paper summarizes two articles pertaining to the treatment of dysthymic disorder or dysthymia. Dysthymia is a depressive mood disorder in which patients exhibit chronic, mild depression.  Dysthymia is closely related to major depressive disorder; however, it does not meet the specific criteria and is accompanied by other symptoms, such as social and occupational impairment.  Dysthymia persists as a depressed mood that can last for at least two years and for most of the day and consists of poor appetite, overeating, insomnia or hypersomnia, low energy, low self-esteem, low concentration, and feelings of hopelessness.  The purpose of the studies below was to evaluate the treatment for this disease.  The authors in both articles present the need for a combination of both medication and psychotherapy for cognitive effects caused by the disorder.
In the article written by Dunner (1998), the author discusses the treatment of dysthymic disorder.  It is indicated that dysthymic disorder is a type of chronic depression that is similar in symptoms to chronic major depressive disorder.  Dysthymic disorder is further defined as an AXIS I condition in DSM-IV.  The condition has specific criteria that allow for a patient to be diagnosed with Dysthymic disorder such as a two-year or greater period of depressed mood, without the criteria for diagnosis of major depressive episodes.  Since the disorder is very similar to major depressive episode, two of the symptoms are required for the diagnosis.  In addition, the author has not that there is a difference in patients with dysthymic disorder compared to major depressive episodes.  Patients with dysthymic disorder do not usually exhibit the vegetative symptoms as observed in major depressive disorder, such as lack of sleep and appetite loss or gain. The symptoms more frequently observed as feelings of hopelessness, worthlessness, and helplessness.  In addition, it also characterized by cognitive symptoms as well.  In fact, research has suggested that dysthymic disorder be characterized by the cognitive symptoms.  Previous research has rejected the notion for inclusion of dysthymic disorder in DSM-IV.  The current study suggests that the criteria meet the definition for dysthymic disorder, as well as an overlap exhibited with depression and dysthymic disorder.  (Dunner, 1998)
The purpose of this paper was to evaluate the symptoms and assess the difficulty and the need for certain drugs pertaining to the treatment of dysthymic disorder.  Since dysthymic disorder patients present different symptoms in lengths of depression and can be symptom free for up to two month periods, it is hard to treat.  In addition, the author explains that treatment trials of patients with dysthymic disorder should recognize the possibility of a diagnosis of patients that may have a history of other AXIS I and AXIS II disorders, being that treatment should be longer for people with major depressive disorders and more controlled with a placebo.   The current paper evaluates Fluoxetine as a treatment. (Dunner, 1998)
Fluoxetine has been evaluated to have the longest half-life of other drugs within its class, as well as toleration with a single daily dosage. General studies testing fluoxetine with dysthymic disorder patients are small, but positive.  Two of the studies were placebo-controlled and another study compared the cognitive psychotherapy to the fluoxetine treatment.  In a study using fluoxetine, the patients were randomly assigned either fluoxetine or trazodone for a total of five months.  By the end of the trial, four out of eight patients that receive fluoxetine were in remission and three out of six for trazodone were in remission. (Dunner, 1998)
Other studies, using a larger sample size of patients showed similar results. In addition, further studies using different types of antidepressants, such as tricyclic, monoamine axidase inhibitors, and heterocyclic compounds have also been evaluated with positive results.  It is suggested that psychotherapy for patients with dysthymic disorder use a combination of pharmacotherapy and psychotherapy.  Furthermore, the author suggests that the utilization of fluoxetine has been effective and safe in the treatment of patients with dysthymic disorder. (Dunner, 1998)
In another research paper written by Ishizaki and Mimura (2011), the authors also explain the difficulty of characterizing dysthymia mood disorder with major depression.  The authors indicate that dysthymia is mostly characterized by both chronic and persistent depression, in a mild form, but very similar to major depression. The diagnosis can be difficult because the individual also enters a state of lack of interest or apathy. In addition, the authors describe the symptom of apathy occurring in other various disorders such as schizophrenia, dementia, strokes, Parkinson's disease, Huntington disease, and more. The authors also stress that apathy is related to major depression, but different in regard to the cause and, treatment. For instance, medications such as antidepressants are helpful for a depression-related apathy; however, medication such as selective serotonin reuptake inhibitors (SSRIs) may not be effective for apathy in depressed patients, and can possibly increase the symptoms. Therefore, the purpose of this paper was to evaluate the need and importance of the underlying etiology of the disease before medication is prescribed. (Ishizaki and Mimura, 2011)
Distinguishing between depressive personality disorder and dysthymia has been a topic of debate. Not only are the symptoms extremely similar, dysthymia can occur as a separate disorder in patients with depressive personality disorder.  In addition, research has found that people with depressive personality disorder at a higher risk of developing dysthymia. The authors indicate that previous research for patients diagnosed with dysthymia is through the combination of psychotherapy and medication. Previous studies have shown a positive response with medications such as SSRIs, serotonin norepinephrine reuptake inhibitors (SNRIs), and tricyclic antidepressants (TCAs). Other antidepressant treatments have also been effective.  (Ishizaki and Mimura, 2011)
In addition to the treatment medication, the authors suggest the treatment of psychotherapy, such a cognitive behavioral therapy, psychodynamic, and interpersonal psychotherapy.  The use of Cognitive Behavioral Analysis System of Psychotherapy (CBASP) has been developed for patients exhibiting chronic depression and is recommended.  Although this type of treatment is recommended for patients with dysthymia, there are patients who only exhibit of loss of interest and not a depressed mood, which is referred to as apathy. The treatment for apathy can vary compared to dysthymia patients with depressed mood.  Apathy in patients has received more attention due to the effects on individual emotion, behavior and cognitive ability. Research has found that apathy is related to cognitive function due to the disruption of the prefrontal cortex basal ganglia axis. In conjunction with this outcome, studies have suggested the treatment of apathy occur with psychoactive agents, such as psychostimulants, dopaminergic, and cholinesterase; however, more research is needed. (Ishizaki and Mimura, 2011)
Overall, apathy is associated with disorders such as dysthymia and other types of disorders or diseases.  It is important that research focus on medications that can be utilized across the spectrum of different diseases related to apathy. Further research and long term studies are necessary in order to evaluate these issues.
References
Dunner, D.L., M.D.  (1998).  Treatment of Dysthymic Disorder.  Depression and Anxiety. 8(1):54-58.
Ishizaki, J. and Mimura, M. (2011). Dysthymia and Apathy: Diagnosis and Treatment.
Depression Research and Treatment. Volume 2011. 7pgs.
Time is precious
don't waste it!
Get instant essay
writing help!
Plagiarism-free
guarantee
Privacy
guarantee
Secure
checkout
Money back
guarantee
Get a Free E-Book ($50 in value)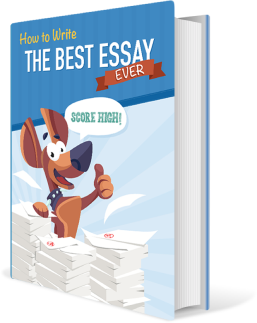 How To Write The Best Essay Ever!