Understanding Rheumatoid Arthritis, Research Paper Example
This Research Paper was written by one of our professional writers.

You are free to use it as an inspiration or a source for your own work.
Etiology
The cause of rheumatoid arthritis is unknown, although it is generally believed to be a product of factors related to genetics and the environment; however, in recent years, genes that may be responsible and may contribute to the condition have been identified, including STAT4, involved in immune regulation; TRAF1 and C5, involved in chronic inflammation; and PTPN22, involved in the progression of the disease (Arthritis Foundation, 2015). It is also believed that the disease may be triggered by the HLA shared epitope, a genetic marker that increases the likelihood of the disease (Arthritis Foundation, 2015). Nonetheless, other factors come into play, as some individuals do not have the disease even if these genes and markers are present, and it is believed that factors that are related to viruses and bacteria may also play a role in those who possess the genetic makeup to contract the disease (Arthritis Foundation, 2015). Finally, it is believed that female hormones play a role, as 70 percent of all affected patients are women, along with trauma that has been identified in a physical or emotional context (Arthritis Foundation, 2015).
Specific Cells, Tissues, and Organs Affected
Rheumatoid arthritis often affects organs and tissues, but most importantly, it impacts a variety of joints, including those in the wrists, hips, feet, ankles, knees, and fingers (Krucik, 2013). These joints are typically attacked in a symmetrical manner and are likely to involve both hands or both ankles, for example (NIH, 2013). Smaller joints in the ankles and fingers are likely to be affected the most by the disease, and in addition, synovial cells are attacked by immune system, which are found in these types of joints (Krucik, 2013). As the disease progresses, it is possible that areas such as the shoulders, knees, and hips may also be affected (NIH, 2013). In addition, organs and tissues that surround these systems may be affected and create problems in mobility and in other areas, causing a decline in overall functionality for patients (Krucik, 2013). Areas affected by inflammation include the eyes, blood vessels, and lungs, in addition to a loss of red blood cells in some patients and nodules, or noncancerous lumps, under the skin (NIH, 2013). These concerns demonstrate a need to better understand how the disease impacts cells, organs, and tissues in different ways that influence how the body responds to the disease over a period of time.
Organ System Functions Affected
With the emergence of rheumatoid arthritis, it is likely that organs will also be affected and not only joints, and this may include the eyes, lungs, blood vessels, skin, heart, nerves, and kidneys (Cleveland Clinic, 2015). When the disease attacks these organs and other areas, it is likely that complications will occur over time that impact the health of those affected; in addition, it may contribute to negative conditions such as visual disturbances, swelling, heart function, nerve function, and urinary functions, among others (Cleveland Clinic, 2015). However, each patient responds differently to the disease and possess a unique response to the condition that requires individual evaluation and treatment in order to preserve human health as best as possible.
Signs and Symptoms
A number of signs and symptoms of rheumatoid arthritis are common in patients, including but not limited to pain in the joints, excessive swelling in the joints, fatigue and periods of tiredness and sleepiness that may impact daily activities, and stiffness which is likely to occur most frequently in the morning or during periods when mobility is limited due to sitting for a long period of time (Cleveland Clinic, 2015). To be specific, joint swelling and pain are typically characterized by cartilage between the joints which is heavily worn down and a smaller joint space, accompanied by the presence of inflammatory cells and a synovial membrane that grows in this area and impacts the bone (Cleveland Clinic, 2015). Over time, it is likely that joint pain may be experienced on both sides of the body and range of motion may be lost after a period of time, which may contributed to deformities in the joint area (MedlinePlus, 2015). In some patients, chest pain may also be evident, in addition to dry mouth and eyes, challenges with sleeping, burning and itching eyes, and burning, tingling, or numbness in the hands and feet (MedlinePlus, 2015). These issues contribute to pain and swelling in the joint area that are the hallmarks of rheumatoid arthritis for many patients. This process is instrumental in shaping a patient's own level of symptoms that occur and in determining a patient's tolerance level and a need for treatment.
Treatments and Prevention
For patients who have rheumatoid arthritis, due to the chronic nature of the condition, treatments are ongoing throughout the rest of the life span and require specific protocols to improve outcome s (NIAMS, 2014). This process is instrumental in shaping treatment alternatives for patients and to alleviate symptoms accordingly.
Some of the most common medication groups used to treat rheumatoid arthritis include the following:
Disease modifying antirheumatic drugs (DMARDs), which are typically prescribed as a means of disease management, and include the following (NIAMS, 2014):
Methotrexate, leflunomide, sulfasalazine, and hydroxycholoroquine (NIAMS, 2014)
Biologic response modifiers, including the following (NIAMS, 2014):
Etanercept, infliximab, and golimumab to block tumor necrosis factor (NIAMS, 2014)
Rituzimab to stop white B cells (NIAMS, 2014)
Tocilzumab to block interleukin 6 and lower inflammation (NIAMS, 2014)
Abatacept to block T cells (NIAMS, 2014)
Anti-inflammatories, such as ibuprofen, NSAIDs, and naproxen, but for which long-term complications such as ulcers and stomach problems may occur (NIAMS, 2014)
In addition, other common non-pharmacological treatments include the following: 1) surgery in the case of damaged joints that require repair or replacement; 2)arthrodesis to fuse bones to promote mobility with grafts from the pelvic region; 3)reconstruction of tendons to facilitate greater hand function; and 4)synovectomy to remove synovial tissue that is largely inflamed (NIAMS, 2014)
Other factors to consider include routine care and monitoring that encompasses therapeutic modifications as necessary, the removal of medications with many side effects; routine doctor visits, bloodwork, x-rays, and other tests; a plan to reduce the risk of osteoporosis; and alternative therapies that may include fish oil supplements, calcium, and Vitamin D supplements as needed (NIAMS, 2014). Each type of treatment must be examined closely in order to manage the condition and to determine which course of action will be most effective in treating the condition over time (NIAMS, 2014).
Short and Long-Term Consequences
For most patients with rheumatoid arthritis, there are a number of complications to consider that require further investigation, particularly as all patients experience different types of symptoms at different levels and rates that they must learn how to manage in one way or another; therefore, patients must be treated by a physician on a routine basis in order to prevent lasting complications (NIAMS, 2014). This is an essential component of addressing the most critical elements of the disease in order to preserve a patient's quality of life as best as possible.
The use of a rheumatologist to obtain treatment is essential in facilitating a successful strategy to treat rheumatoid arthritis in an effective manner; in addition, other types of specialists may be necessary to support a patient with the disease, such as an orthopedist, dietitian, nurse educator, psychologist, and physical therapist, among others (NIAMS, 2014). It is also important to engage in self-care, which is designed as follows: "people who take part in their own care report less pain and make fewer doctor visits. They also enjoy a better quality of life…Self-management programs teach about rheumatoid arthritis and its treatments, exercise and relaxation approaches, communication between patients and health care providers, and problem solving" (NIAMS, 2014). These issues provide patients with an opportunity to perform self-care at a high level with the aim to prevent long-term complications and to address issues that may not require a doctor's daily care and treatment. This is an important step for patients to take that involves their overall wellbeing and their ability to effectively engage in a self-care strategy that will best suit their needs as best as possible.
Finally, it is also important to recognize the risk of serious complications that may occur for these patients and how to best address these conditions with an effective strategy in place. This reflects the importance of early diagnosis and ongoing treatment in order to prolong the complications of the disease for as long as possible and to recognize which methods of treatment will have a lasting impact on patients and the symptoms that they might experience at any given period that could impact quality of life.
References
Arthritis Foundation (2015). What causes rheumatoid arthritis? Retrieved from http://www.arthritistoday.org/about-arthritis/types-of-arthritis/rheumatoid-arthritis/who-gets-ra-and-why/causes-of-rheumatoid-arthritis/what-causes-ra.php
Cleveland Clinic (2015). Rheumatoid arthritis. Retrieved from http://my.clevelandclinic.org/services/orthopaedics-rheumatology/diseases-conditions/hic-rheumatoid-arthritis
Krucik, G. (2013). Understanding rheumatoid arthritis. Retrieved from http://www.healthline.com/rheumatoid-arthritis/anatomy-animations#1/what-is-rheumatoid-arthritis?
National Institute of Arthritis and Musculoskeletal and Skin Diseases (2014). Handout on health: rheumatoid arthritis. Retrieved from http://www.niams.nih.gov/health_info/rheumatic_disease/
NIH.gov (2013). What is rheumatoid arthritis? Retrieved from http://ghr.nlm.nih.gov/condition/rheumatoid-arthritis
Stuck with your Research Paper?
Get in touch with one of our experts for instant help!
Messenger
Live chat
Time is precious
don't waste it!
Get instant essay
writing help!
Plagiarism-free
guarantee
Privacy
guarantee
Secure
checkout
Money back
guarantee
Get a Free E-Book ($50 in value)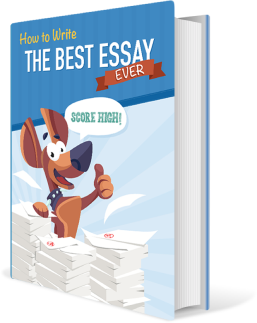 How To Write The Best Essay Ever!