Workplace Violence: Impact, Causes, and Prevention, Coursework Example
This Coursework was written by one of our professional writers.

You are free to use it as an inspiration or a source for your own work.
Introduction
Violence in the workplace is a detriment to an organization and to its people on every level, as it violates the trust that work is a safe place to be. It is important to identify when workplace violence may be a threat because this reflects the need to develop strategies to support those who are facing difficulties that may impact the organization and its employees in different ways. When an employee poses a threat to others within the workplace environment, this situation must be managed effectively and without delays in order to prevent further risk or harm to other employees. Therefore, time is of the essence and requires a high level of support and understanding of the dynamics of the workplace in order to effectively manage these conditions without delays or other complications. It is important to develop an organizational strategy that will recognize how to manage threats if they emerge in order to prevent further complications that could impact the organization and its people in a negative manner.
Body
1)Workplace violence often requires managers to recognize that employees may be experiencing issues or problems that could have an impact on their overall performance. In addition, this requires their support and guidance to assist in connecting employees with the resources that are required to promote wellbeing and minimize their risk of imparting violence on others (Maiden, Paul, & Thompson, 2013). This process requires an organization to recognize that the employee in question could not only pose a threat to himself but also to other employees; therefore, it is necessary to communicate with the employee regarding issues that may of concern and to demonstrate an ability to work effectively towards a solution to provide assistance and support to the employee in a timely manner (Maiden et.al, 2013). It is necessary to address the level of risk that the employee presents to others and to determine what is required to provide assistance in a manner that is non-threatening and that will encourage the employee to accept help as needed.
On the other hand, an employee who appears to be a threat to other employees may feel threatened by any type of accusation that he or she is likely to commit some type of workplace violence. Therefore, approaching the individual in an accusatory manner will not be helpful and may actually pose an even greater threat to the situation. As a result, it is necessary for managers to develop another type of strategy that will be non-accusatory in nature so that the employee does not feel cornered or singled out for his or her behavior, even if there are signs that the individual could be a detriment to other employees and to the organization as a whole in one way or another.
2)Stress is a complex phenomenon that may contribute to any number of complications or consequences among individuals. In many cases, health problems may occur, as well as other factors that impact individuals on many different levels. Stress is highly indicative of pressures that may occur in one's personal life, in the workplace, and in social settings, among other areas. Therefore, it is important to develop a strategy to identify and evaluate stress so that it is able to be managed effectively and on a continuous basis. When stress impacts one's health, it may contribute to issues involving disease that are difficult to overcome (Selye, 2013). As a result, stress is often viewed as a negative consequence, but in reality, it may contribute to positive outcomes that could have an impact on individuals and their ability to manage their lives more effectively. Therefore, the experience of stress may provide further support to individuals as they build different means of addressing and managing stress to become more effective to reduce health risks and other challenges that may be a direct result of unmanaged stress that impact's personal wellbeing.
3) Workplace violence requires a detailed strategy that will be used to recognize areas of risk and to be proactive in working towards viable solutions to common problems that impact employees. Therefore, the prevention of workplace violence requires managers and leaders to be effective in working towards recognizing potential areas where workplace violence may occur and to provide employees with a safe and comfortable work environment (Dillon, 2012). Furthermore, workplace violence requires managers to educate employees regarding the risks associated with these problems, how to recognize them, and how to address further complications that could impact their activities in the workplace and beyond (Gillespie, Farra, & Gates, 2014). The educational endeavor must demonstrate an ability to be proactive in working towards a culture of change that may provide further support in meeting the needs of employees who may be at risk of receiving or committing workplace violence (Gillespie et.al, 2014).
Conclusion
The experiences associated with workplace violence are very difficult on its victims because they impart significant fear and apprehension among employees. Therefore, it is necessary for managers to identify these situations or risks as early as possible and to determine how to effectively promote a climate of change that will have a lasting impact on the organization in a positive manner. This process requires managers and leaders to be cognizant of risks related to workplace violence and to determine how their actions will best impact the organization and its people to prevent these circumstances from taking place. Therefore, education and training must be a critical priority within an organization and must prepare employees to recognize the potential for workplace violence, as well as other factors that may pose a risk to their wellbeing and potentially their lives. These conditions must reflect a collaborative effort to identify potential sources of workplace violence and a means of understanding how to address these issues effectively.
References
Dillon, B. L. (2012). Workplace violence: impact, causes, and prevention. Work: A Journal of Prevention, Assessment and Rehabilitation, 42(1), 15-20.
Gillespie, G. L., Farra, S. L., & Gates, D. M. (2014). A workplace violence educational program:A repeated measures study. Nurse education in practice,14(5), 468-472.
Maiden, R. P., Paul, R., & Thompson, C. (Eds.). (2013). Workplace Disaster Preparedness Response and Management. Routledge.
Selye, H. (2013). Stress in health and disease. Butterworth-Heinemann.
Stuck with your Coursework?
Get in touch with one of our experts for instant help!
Messenger
Live chat
Time is precious
don't waste it!
Get instant essay
writing help!
Plagiarism-free
guarantee
Privacy
guarantee
Secure
checkout
Money back
guarantee
Get a Free E-Book ($50 in value)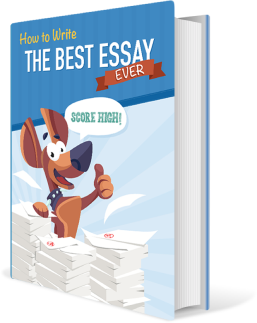 How To Write The Best Essay Ever!