Universal Indicators of Organizational Safety Culture, Essay Example
Pages: 5
Words: 1413
Essay
This Essay was written by one of our professional writers.

You are free to use it as an inspiration or a source for your own work.
In the workplace, hazards can be found in different forms, including physical, chemical, psychological, biological, non-application of ergonomic principles and many others. Because of the number of hazards in most workstations and the general absence of consideration set to health and safety by many businesses, job-related diseases and accidents remain to be severe hazards. The modern da organization has to develop a culture of safety so as to ensure optimal mitigation of risks so as to realize strategic and operational advantage in a competitive and highly aggressive global market. Safety culture is essentially the manner in which safety issues are handled within the work place. The strategies employed in managing safety issues are an indication of the value, beliefs, attitudes and perceptions towards safety and safety-related issues. Organizational safety culture is characterized by universal indicators, in particular, five universal indicators stand out; (1) communication, (2) hazard identification and risk assessment, (3) safety Awareness (4) leadership.
Communication
Operations within an organization is usually divided into the different functional areas in line with the industry within which the organization is based. Most of these functions usually realize an overlap between the different functional areas, requiring individual units to cooperate in order to realize the successful completion of a given function. In order for this cooperation to exist, an open and efficient channels of information flow is required. These define communication within the organization.
Communication is integral in fostering safety culture within any given organization. In order for the different functional areas are exposed to different risks that affect other functional areas as well. In such situations, effective horizontal and vertical communication channels ensures that crucial information pertaining the occurrence of a given risk is availed to all required functional areas throughout the organization (Dessler).
Cross-functional communication can be either vertical or horizontal and is achieved through different mechanisms. The levels of management that are involved in any given form of communication determines the type of communication that is employed. This is because the different levels of management employ different approaches towards communication. Furthermore, the purpose and nature of the information determines the mechanism employed. Newsletters and email blasts are effective in communicating organization-wide. However, other mechanisms such as memos are effective in intra-departmental communication.
Hazard Identification and Risk Assessment
The ability to identify risks and their occurrence is highly influenced by an organizations ability to identify hazards and assess the risk associated with that hazard. This is because the amount within which a hazard remains unsolved translates to incurred costs and losses to the organization. An organization's ability to mitigate risks is subject to their ability to identify hazards before they occur.
The ability to identify hazards is largely dependent on the ability of every functional unit to apply critical thinking skills. Drs. Paul and Elder identify the 8 elements of though as crucial pillars to the problem solving process. Furthermore, the eight elements of thoughts can be applied in a practical manner in the seven steps of the problem solving process. They include;
Purpose
Question at issue
Information
Interpretation and inference
Concept
Assumptions
Implications and consequences
Point of view(Crutchfield and Roughton)
Safety Awareness
Awareness is the most effective tool in mitigating risks within the organization. This is because awareness is a preventive measure as opposed to a reactive measure that is only triggered at the event of the occurrence of risks. One of the most important facets of effective human resource is the ability of each unit of labor to identify and acknowledge their respective responsibilities with regards to safety in the work place. This includes safety for the environment, the organization, their coworkers, and themselves (Antonsen). A sense of accountability is characteristic of safety awareness. By virtue of every unit acknowledging their own responsibilities as regards to matters of safety, a general culture of accountability of one's own actions is developed. Furthermore, employees have a general sense of accountability for their collective actions as functional units and as an organization as well.
A health and safety program is a fixed strategy intended to prevent accidents and work-related diseases. Such a program is mandatory under the occupational health and safety legislation in most organisations (Tom, Norman and Denis) . A health and safety program has to contain the essentials required by the health and safety regulation as a minimum. Health and safety training should start with employee placement when an employee joins the business or happens to be reassigned to a different job. Experience has to be gained through time, both job skills training and health and safety training can be used to advance this record. Placement period covers explanation of the role of the labour unit, administrative arrangements, organizational relationships and various strategies and rules as per the ethics. (Tom, Norman and Denis).
Items connected to health safety, which should be incorporated are; unsafe conditions and acts, location of first aid stations, health and safety responsibilities, emergency procedures, reporting of injuries, right to refuse hazardous work and use of personal protective equipment among others.
Responsiveness
Strategies employed in mitigating risk are only as effective as the management's willingness to respond to issues when they arise. Management sets the tone for the safety culture within an organization by the manner in which it responds to safety concerns and arising issues. This is generally management's ideology in responding to hazards and executing the changes required to remedy any problems that may arise.
Feedback by management is measured through the analysis of the communication channels that it employs throughout the organization. Management is only able to effectively respond to safety issues and concerns wen an effective communication network and communication plan is instituted throughout the organization. Global organizations are faced with the challenge of contending with risks that are specific to given geographical areas and demographics (Crutchfield and Roughton). This makes mitigating risk an integral aspect of profitability. As such, the ability to respond to safety issues in a timely manner is a critical indicator of the safety culture within the organization, fostered by management and effected by other functional units.
Promotion of Safety
Employers have the duty to their employees to provide a safe working environment for them. Certain populations within the labor force are deemed as special populations or vulnerable populations. Employers have to take into account these population when designing a safe working environment. Vulnerable populations include women, the elderly, individuals with physical disabilities and even individuals living with HIV/Aids. Vulnerable employees does not only apply to a single group.
Safety equipment that is used in most place of work are designed to fit men. Women are usually left susceptible too work-related injuries due to the lack of proper or fitting safety equipment (Dessler). Furthermore safety equipment that has been designed for physically disabled employees is difficult to obtain. As such, an employer would endeavor to provide all necessary equipment that best suits an individual. Furthermore, women are the primary caregivers in most homes. Employers are supposed to take into account this fact when conducting recruitment. This will enable the employer develop a work environment that allows for women to realize their career objectives, while maintaining their duties as required by family and society.
Each place of employment has its own inherent dangers. Vulnerable employees are particularly susceptible to these dangers as a result of their orientation to the workplace. It is the employers' duty to inform employees of all the dangers related to their place of work. Safety features are usually developed and installed in every place of work to enhance work flow and security of employees during working hours. Vulnerable employees may require the installment of security features, such as ramps alongside staircases for physically challenged employees.
In conclusion, there are a number of safety culture indicators that are employed by different organizations. However, an organization's ability to effectively mitigate risks is characterized by five main factors. The ability to effectively communicate determines the urgency with which safety issues will be managed. The ability to identify hazards before or as soon as they occur is essential in molding safety culture. Safety awareness by employees determines the level with which employees will be able to handle safety issues and concerns when they arise. Management's responsiveness to safety concerns and issues, as well as its promotion of safety are critical determinants of the success of mitigations of safety risks within the workplace.
Works Cited
Antonsen, Stian. Safety Culture: Theory, Method and Improvement. Farnham: Ashgate Pub, 2009. Print.
Crutchfield, Nathan and James E Roughton. Safety Culture: An Innovative Leadership Approach. Oxford: Butterworth-Heinemann, 2013. Print.
Dessler, Gary. Human Resource Management. Boston: Pearson Education, 2015.
Tom, L. Beauchamp, E. Bowie Norman and G. Arnold Denis. Ethical Theory and Business. New Jersey: Pearson/Prentice Hall, 2008.
Time is precious
don't waste it!
Get instant essay
writing help!
Plagiarism-free
guarantee
Privacy
guarantee
Secure
checkout
Money back
guarantee
Get a Free E-Book ($50 in value)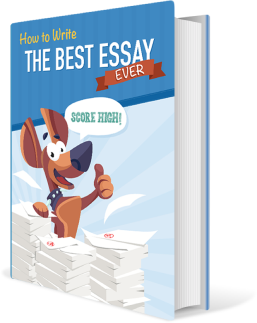 How To Write The Best Essay Ever!