Urban Policy Issues: Urban Crime in American Cities, Annotated Bibliography Example
This Annotated Bibliography was written by one of our professional writers.

You are free to use it as an inspiration or a source for your own work.
Cook, P. J., & Macdonald, J. (2010, April 1). Public safety through private action: an economic assessment of BIDs, locks, and citizen cooperation. NBER. Retrieved September 25, 2015, from http://www.nber.org/papers/w15877
Cook et al. (2010) examine ways to prevent crime that threatens to tear communities asunder. They consider the racial facets of implementing security alarm systems and the necessity for firms to deploy cost-effective strategies so that no segment of the population or group  lacks access to new security technologies. Often ignored as a key stakeholder by scholars and lawmakers, firms and private investors play a critical role in the efficacy of law enforcement efforts within urban spaces. The private sector has produced more cost-efficient models of crime control vis-a-vis the utilization of alarm systems, security equipment, and sophisticated locks that have spawned the abatement of urban crime rates, incarcerations, and arrests. This source will be significant in a discussion about class and race issues in relation to urban crime rates and interventions deployed therein.
Currie, E. (1993). Reckoning: drugs, the cities, and the American future. New York: Hill and Wang.
Eliot Currie contends that subaltern communities produce an idiosyncratic identity and set of cultural values in addition to proxy economies separate from the economy at-large. Adolescents and young adults residing in socioeconomically poor cities as early as the age of twelve participating in the selling and consumption of illicit drugs. They often do so because of the lack of economic opportunities their families have due to institutional and structural racism.  As such, selling illicit drugs has emerged as an alternative yet viable means to make money , and the act of selling drug remains intrinsically linked to non-white communities in the eyes of hegemonic America. Understanding why millions of Americans who live in areas where poverty, high rates of incarceration, disease, premature death, and socioeconomic use and/or sell illicit drugs is important for the government and lawmakers to devise an effective strategy to control rather than eradicate illicit drug use in the U.S. Only by gaining insight into the structural and institutional inequalities deeply embedded in the fabric of American economy and American economy can scholars, law enforcement, and policymakers make sense of why illicit drug use and abuse is so pervasive and targeted in subaltern communities rather than in more affluent locales. This source further develops the notion that systemic inequalities undergird disproportionate arrests and incarceration rates between white and non-white communities. The city within the context of modernity is intrinsically link to crimes perpetrated by non-white perpetrators. Police surveillance focuses on these locales rather than in more affluent spaces in the suburbs. Understanding the phenomenon of white flight and the socioeconomic bifurcation so evident in the cities is examined cogently in this source.
Knepper, P., Doak, J., & Shapland, J. (2009). Urban crime prevention, surveillance, and restorative justice: Effects of social technologies. United States: CRC Press.  
In recent years, crime prevention, police surveillance and a general framework for the adjudication of crime—known as restorative justice–has vastly evolved. Each of these facets have significantly affected public policy by reconfiguring how crime should be dealt with. Criminologists have been attracted to these efforts, but they are usually explored in a mutually exclusive manner rather than as interrelated and cohesive efforts. Knepper et al. (2009) investigating these burgeoning trends in the field of criminology as law enforcement, the courts, and correction agencies continue engaging in an ongoing dialogue about the efficacy of restorative justice principles. These three concepts have caused a paradigm shift in how crime is dealt with at the national and international levels. Rather than broaching crime reduction using conventional methodologies, this book explores these topics within a broader framework of social technology, which they define as  the coordinated action stemming from an epistemology in order to achieve a certain result. Moreover, it zeroes in on efforts made to both respond to and abate crime without depending on traditional criminal justices practices evident in various prisons and law enforcement activity. The authors address how knowledge about crime is diffused through both criminological research and through the mass media. Surveillance technologies directly impact crime. The very concept of restorative justice underscores the importance of community dynamics within the realm of juvenile justice. This monograph poses the question of what the relationship is between knowledge, planning, and social ramifications of crime, and the authors proffer various proposals that assess social improvements in relation to urban crime.
Neal, D.L. (2011). Social capital and urban crime. United States: LFB Scholarly Publishing.  
Scholars and criminologists alike have touted social capital as a solution to many of the problems witnessed in American cities today. However, Neal (2011) contends that such a postulation is misplaced. Extant literature indicates that various levels of social capital within a community impacts how community members interact with each other  and how they affect crime levels. To assess this nexus, Neal (2011) investigates social capital levels and levels of crime in urban spaces over a protracted period of time. However, the qualitative and quantitative data reveal that as crime decreases social capital increases rather than the converse. This source provides nuance to a study on urban crime by proffering a counter-narrative to hegemonic discourses on urban crime.
Parenti, C. (1999). Lockdown America: Police and prisons in the age of crisis. United States:            Verso.  
Over 1.7 million Americans are incarcerated, an ironic fact considering that America touts itself as the beacon of democracy and freedom. Indeed, the prison-industrial complex remains firmly embedded in the fabric of American society. More shockingly, the criminal justice system exhibits a possessive investment in whiteness, as the majority of the prison population is comprised of members from subaltern communities. Since 1980, prison rates have increased three hundred percent, and in California alone, state funds have been invested more in prison construction and maintenance than higher education. Moreover, many large firms such as Microsoft and Starbucks rely on prison labor to package various products. As such, Parenti (1999) shows just how central criminal justice is to politics in the United States and documents both the absurdities and the horrors of the police in America as well as in prisons. The so-called war on crime has become "federalized," which explains why there has been an expansive crackdown in both the economic and political history in modern America. This work is written in clear prose that furthers the reader's comprehension of the nexus between politics and crime as an economic crisis looms on the horizon.
Tilly, C. (1998). Durable inequality. Berkeley: University of California Press.
Tilly(1998) discerns that in relation to the government and law enforcement, agencies of social control adjudicate organizational issues vis-a-vis stringent categorical distinctions. Interior categories of various crimes and punishment must correlate with exterior categories and constructs such as race, ethnicity, and gender. These various distinctions, Tilly contends, retains social and political currency if they are "unequal categories." When organizations at the micro and macro levels embrace these very "categorical distinctions," the discrepancies retain more currency in the framework of social control. Drug policy is a prime example of how institutions exert social control vis-a-vis laws. Agencies charged with the responsibility of both implementing and enforcing drug laws link "interior categories" of illicit drug classification and the punishment handed down for the possession and/or consumption of illicit drugs within communities prone to illicit drug activity in relation to certain racial and ethnic backgrounds that function as exterior categories. This source provides a theoretical framework to conceptualize how the intersection of law and race converge in patterns of urban crime.
Stuck with your Annotated Bibliography?
Get in touch with one of our experts for instant help!
Messenger
Live chat
Time is precious
don't waste it!
Get instant essay
writing help!
Plagiarism-free
guarantee
Privacy
guarantee
Secure
checkout
Money back
guarantee
Get a Free E-Book ($50 in value)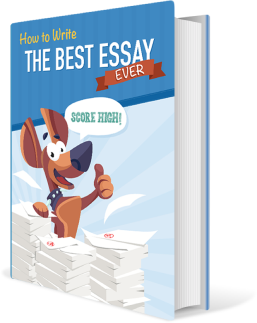 How To Write The Best Essay Ever!