Urinary Tract Infection: Acute Cystitis, Case Study Example
This Case Study was written by one of our professional writers.

You are free to use it as an inspiration or a source for your own work.
Treatment
Urinary tract infection occurs when bacteria or foreign organisms invade the urethral canal. When organisms invade the lower section of the lumen it is classified as lower urinary tract infection. However, when lower urinary tract infections go for long periods untreated the condition progresses upward into the bladder and kidneys, which becomes more complicated to manage. There is a compatible management protocol for each phase.
In this case study the patient is a 27 year old female who has recurrent urinary tract infection, which has progressed to the bladder and kidneys. The symptoms are burning during urination persisting for 48 hours. She awoke from sleep with urgency and suprapubic discomfort 2 nights ago and now complains of flank pain too. Yesterday the patient experienced bouts of fever and chills. Currently Urine now has strong odor and cloudy appearance
A culture and sensitivity is taken. The urinalysis is obtained using a fresh clean specimen of midstream urine.Anti-biotic therapy is prescribed according to sensitivity of the organisms found and concentrations in the urinary tract.Therapy is aimed at preventing spread of infection to the bladder and kidneys.In a situation of recurrent urinary tract infections (RUTI) as in this case study, patients are placed on prophylactic antibiotic therapy after the initial infection subsides.Urologists also recommend and introduce an after coital antibiotic therapy in management of the condition (Al-Badr&Al-Shaikh, 2013).  When the condition progresses to acute cystitis more aggressive antibiotic therapy is introduced.A 2010 Update by the Infectious Diseases Society of America and the European Society for Microbiology and Infectious Diseases offered guidelines for management of acute cystitis and pyelonephritis in women. The optimal treatment as recommended by this organization is rigorous antibiotic therapy. This includes Trimethoprim-sulfamethoxazole (160/800 mg ;1 double strength tablet). The treatment is usually administered two times daily for a minimum of 3 days. Since many bacterial infections are usually resistant to antimicrobial therapies, studies have confirmed a treatment regime, which is most appropriate as an antimicrobial intervention (Gupta, Hooton&Naber,2011).
Acute pyelonephritis treatment interventions include a urine culture including susceptibility tests are recommended as initial empirical therapy begins. This was done in the case study and lucccccccccccocytes +++ were observed. The specific organism was not given. Further intervention must, however, coincide appropriately detecting the infecting uropathogen. Essentially, 500 mg oral ciprofloxacin administered twice daily 7 days is prescribed. This antibiotic is prescribed in combination with an initial dose of 400-mg intravenous ciprofloxacin. This regime is, however, optional. The therapy is used in outpatient settings because when hospitalization occurs there is a high incidence of pathogenic resistance to t due to large amounts of circulating pathogens in the environment (Shin, Kim, Wie, & Cho, 2012).
Patient education
Structural abnormalities including infected cysts, renal bladder abscesses and calculi can develop in recurrent urinary tract infections leading to pyelonephritis. Metabolic disorders such as diabetes mellitus intensifythe self-management of the condition. Therefore, practitioner in their health education delivery must pay due attention to these associating factors. Fortunately, the woman in this case study is not a diabetic, pregnant or infected with HIV whereby the patient education content is be modified in relation to those prevailing circumstances.
American College of Obstetricians and Gynecologists (ACOG) recommends that women with recurrent urinary tract infection must be educated and counseled regarding best practices utilized in the profession.For example,Studies conducted by  Al-Badr  and Al-Shaikh (2013) recommend that management of urinary tract infections in women begins with education regarding prevention of recurrent infections. This includes hygiene practices when cleaning the rectum after defecation.Women should clean from the front portion of the genitals towards the back. E coli bacteria, which live in the rectum often, invade the vulva region in which the urethral opening can be accessed. Also, education regarding cleansing of the genitals after sexual intercourse is a useful prophylactic management strategy along with limiting the amount of sexual partners, douching and application of creams in the genitals (Al-Badr&Al-Shaikh, 2013).
Interventions recommended for treating symptoms, signs the active infection include general therapies. These involve drinking of copious amounts of fluids, two-three litersdaily to encourage urination, maintaining regular urine from the kidney through to the bladder into the outside. Analgesics to manage pain and antipyretics for fever are prescribed ad administered. Dosages vary with the extent of pain and temperature (Al-Badr&Al-Shaikh, 2013).
Managing recurrent urinary tract infection,acute cystitis and Pyelonephritis the goal is maintaining comfort during pain episodes and symptom escalations.The avoidance of caffeinated beverages is another valuable strategy in combination with antibiotic regimes.The woman is advised by the healthcare provider to refrain from sexual intercourse until the infection is healed. Education based on utilization of a diaphragm for birth control and the implications for ascending urinary tract infection must be discussed. Maintaining a nutritious diet as well as adherence to follow up treatment measures are mandatory best practice guidelines (Chivima, 2014).
Follow up
Self-treatment management strategies have been advocated in the best practice intervention protocol for women affected with recurrent urinary tract infection acute cystitis or pyelonephritis, very useful follow up measure. The goal of follow up utilizing self-care management is to limit re-infection rates. However, being monitored in a self-care pyelonephritis program, woman must be self-motivated and willing to comply with advice given by both primary care and urologist offering specialist care. A six weeks doctor's appointment after initial symptoms subside as well as a maintenance preventative antibiotic therapy is recommended.  Urinalysis along with the appropriate blood cultures are ordered and conducted during treatment phase (Al-Badr&Al-Shaikh, 2013).
Summary
This case study presented a typical case of recurrent urinary tract infection, which has the potential of progressing towards acute cystitis and Pyelonephritis. Treatment procedures, patient education and the follow up protocol interventions were outlined based on manifestations displayed by the patient in the scenario.
References
Al-Badr, A.,&Al-Shaikh, G.  (2013). Recurrent Urinary Tract Infections Management in Women. Sultan Qaboos Univ Med J.  13(3): 359–367
Chivima, B. (2014). Pyelonephritis.Nursing Standard, 28(23):61-61
Gupta, K. Hooton,T.,&Naber,K.(2011). Executive Summary: International Clinical Practice Guidelines for the Treatment of Acute Uncomplicated Cystitis and Pyelonephritis in
Women: A 2010 Update by the Infectious Diseases Society of America and the European\Society for Microbiology and Infectious Diseases Shin, J. Kim, J. Wie, S., &Cho, Y. (2012). Fluoroquinolone resistance in uncomplicated acute Pyelonephritis: Epidemiology and clinical impact. Microb Drug Resist. 18:169–75.
Stuck with your Case Study?
Get in touch with one of our experts for instant help!
Messenger
Live chat
Time is precious
don't waste it!
Get instant essay
writing help!
Plagiarism-free
guarantee
Privacy
guarantee
Secure
checkout
Money back
guarantee
Get a Free E-Book ($50 in value)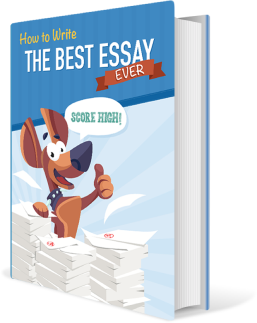 How To Write The Best Essay Ever!