Usibility Report Memo, Research Paper Example
This Research Paper was written by one of our professional writers.

You are free to use it as an inspiration or a source for your own work.
Sean Silverthorne notes in his Forbes article that when colleges become successful in big time college sports like Football or basketball the applications for admittance to that college or university substantially increases.  He notes this phenomenon is refereed to as the "Flutie Effect," stating that, "in a 1984 game against the University of Miami, BC quarterback Doug Flutie threw a last-second "Hail Mary" pass 48 yards that was miraculously caught for a game-winning touchdown—a climactic caper on one of the most exciting college football games ever" (Silverthorne, 1). Silverthorne goes on to note that televising this catch established massive notoriety of both Doug Fluties, as well as for the University of Miami Boston College as applications increased by 30 percent. Silverthorne points out that marketing experts, college deans and business strategists alike have all acknowledged the significant impact the Flutie Effect has when it comes to leveraging the attention garnered by an athletic program into increased admissions.  During the early 80's players and coaches were beginning to realize college sports is big business, not just for the sponsors and the athletic program, but school as a whole. Silverthorne notes that, "Georgetown University applications multiplied 45 percent between 1983 and 1986 following a surge of basketball success. Northwestern University applications advanced 21 percent after winning the Big Ten Championship in football" (Silverthorne, 1). The article reveals the correlation between admissions and athletic success in the big sports schools. It's seems to be a given that this relationship would exist between applicants and athletic success, but the question this poses is whether or not athletic success results in increased quality in admitants.
While this does not directly state that the quality of students increases, it is implied by the simple fact that increased applicants results in a stricter criteria for acceptance. This means that even if the Big time college sport does not draw the attention of higher quality students, it draws more attention, resulting in an increase of applicants allowing the college to be more selective. In study " WHo , the author uncovers a connection between collegiate athletic performance, the quality of student admitted to the university or college, stating that, "the research team concluded that a symbiotic relationship exists between athletics and academics, in which an "advertising effect", the increased media exposure a school receives from on-field success, is responsible for an increase in average SAT scores" (Keene, 8). The author uncovers similar results in respect to the impact collegiate sports success has on donations to the school. Keene cites a study carried out by Rhoads and Gerking, who in their 2000 study on the college sports industry, found that contributions from alumni saw a 7.3 percent increase in donations per student whenever the college team won a bowl game. Likewise, it was found that donations decrease by 13.6 percent when the team is put on probation It was also revealed that NCAA tournament, basketball, have results that are almost identical to the football data.
The fact that there is a direct correlation between donor contributions and the competitive success of collegiate institutions in athletics, reveals that based on this data a college seeking investments from outside sources for the purpose of putting together a competitive team would be effective garnering large donor contributions. For example, if the athletic department of College X claims that if it is granted substantial financial support, it will be able to provide successful teams. In turn, those successful athletic teams will pull in larger alumni contributions and will also attract higher-quality students. Despite these findings the issue is not cut and dry and as simple as the theoretical model just noted would suggest.
In another study cited by Keene, it was uncovered that Division III schools receive a higher level of help and support from former athletes and other alumni when the school's sports team is doing well. This is an odd statistic considering that Division III schools are considered to be much "weaker" than Division I, or it could be a proof that small contributions have a substantial impact on the success of a school when the intuition already has minimal resource.  Another study by Brad M. Humphreys and Michael Mondello reveals that winning in collegiate athletics results in increased donations but only restricted donations structured specifically for the purpose of funding athletics based initiatives. This is a key points of significance, as it means success in athletics does not necessarily result in overall improvements to the school as a whole.
In their 2002 study on the impact successful collegiate athletic programs have on graduation rates, the authors note that  graduation rates of the entire student body tends to rise as a result of successful athletic performance. The authors point out that, in assessing whether successful performance in collegiate athletics influences graduation rates they were concerned over the question "does success in football or basketball lead to a 'football fever'" (Mixon & Trevino, 8). The authors identified football fever, as something where the athletic program would be a distraction for the student in which students would have to drop out of school because of academic failure. They wondered whether schools with major athletic programs had students deprived of basic study time due to 'football fever' or is it more like something that leads to "'football chicken soup' theory in which excitement and energy on campus leads to higher graduation rates? In 2002, Franklin G. Mixon, Jr. and Len J. Treviño concluded that football success has a significant and positive impact on the student body's graduation rate" (Mixon and Trevino, 8).  This reveals that in addition to increasing the quality and quantity of students who apply to a particular school, prominent and successful big sports programs also enhance the overall morale students feel as they progress through their academic program.
Recommendation
Based on the above findings, I recommend the administration of College X approve the  funding request from its athletic department.  This is largely due to the fact that an influx in capital will allow the college to higher better recruiters, scouts, managers, and to enhance other behind the scenes coaching staff and athletic resources related concerns. Likewise, team uniforms and accessories can be designed in such a way that it improves student morale of both student athletes and non-student athletes. It should be noted however that in order for the program to be helpful for the school, it's best to make sure donations from alumni are unrestricted donations and not restricted donations.
Work Cited
Humphreys, Brad, and Michael Mondello. More Evidence on Intercollegiate Athletic Success and Donations. UAlberta. N.p., Apr. 2005. Web. 16 Aug. 2011.
Keene, Jason. "Who's Really Winning? An in-depth look at intercollegiate athletics and their impact on undergraduate education." 2011.
Mixon Jr., Franklin G., and Len J. Treviño. "From Kickoff to Commencement: The Positive Role of Intercollegiate Athletics in Higher Education." Economics of Education Review 24 (2005): 97-102. ScienceDirect. Web. 16 Aug. 2011.
Silverthorne, Sean. "The Flutie Effect: How Athletic Success Boosts College Applications Comment Now Follow Comments." Forbes. 2013
Trivette, Michael. "The Effects of Increased Intercollegiate Athletic Success on Undergraduate Applications for Admission."
Stuck with your Research Paper?
Get in touch with one of our experts for instant help!
Messenger
Live chat
Time is precious
don't waste it!
Get instant essay
writing help!
Plagiarism-free
guarantee
Privacy
guarantee
Secure
checkout
Money back
guarantee
Get a Free E-Book ($50 in value)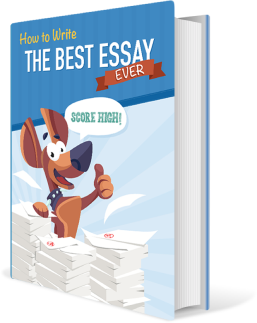 How To Write The Best Essay Ever!