Using Culture to Understand the Black Freedom Struggle, Essay Example
Pages: 4
Words: 1123
Essay
This Essay was written by one of our professional writers.

You are free to use it as an inspiration or a source for your own work.
In the modern setting, we continue to observe the need for the black community to struggle for freedom. However, this concept is not new to history; the black struggle for freedom has been occurring since they were initially enslaved as workers in the South. While the United States government passed several anti-discrimination acts in the 1940s, it was still challenging for black individuals to achieve cultural acceptance in many settings. Film can be used to highlight the black struggle between 1940 and 2010, showing how these individuals confronted the issues of racial liberalism, attempted to build a vision of black community and self-determination, and combined new ideas about art and politics.
Film has been used to trigger a political conversation regarding the role of blacks in society. Even though many laws have been put in place to establish equality between black individuals and other races, social commentary is necessary to confront the issues of racial liberalism. One film that worked to achieve this goal was "Devil in a Blue Dress", which analyzed the concept of "political correctness" and the view of historic events in the eyes of minorities (Devil in a Blue Dress, 1995). This story places African Americans in a dominant role for one of the first times in history. By doing so, the director allows the viewer to think about what the war and life after was like from the black perspective. This enacts the purpose of racial liberalism because introducing new perspectives to the viewer allows them to think more significantly about the struggles that black Americans have faced. Thus, instead of ignoring the problems that black individuals face, this and similar films require the viewer to consider the black struggle in a manner that allows them to make personal connections with their own lives and with American history.
Black media has also been created to introduce an understanding of the problems that black Americans face as a consequence of historical discrimination and to help them build a greater community to fight against such discrimination. Such an effort can be understood by the underlying premise presented in Killer of Sheep. This film presents "hood culture", emphasizing the relationship between crime and culture (Killer of Sheep, 1978). Individuals who are born into the hood culture are certainly more likely to commit crime than other individuals according to crime statistics. However, it is also necessary to consider that it is the discrimination against these populations that have contributed to the low socioeconomic status of residents and the need for many of them to participate in crime to simply survive. Thus, this film highlights aspects of black culture that are a direct consequence of the historic discrimination that they have faced. Such presentation motivates viewers to determine what they can do to put an end to the poor lifestyles that many of these individuals live. The problem posed is therefore a social and political problem. There is a need to implement more legislation to improve the lives of black Americans, alleviating the social problems that contribute to "hood culture". This is especially necessary because many black Americans are discriminated against due to the income status and culture that they were born into. However, this is an indication that there is a need to continue discussing resolutions to this problem and to come together as a community to fight for the resolution of these social issues that have been unfairly imposed against the black community.
It is valuable for black artists to make connections between their art and politics in order to create favorable change in the community. By creating popular and thoughtful films, these artists will become increasingly more able to communicate with the masses to educate them about racial issues that members in the majority group may not recognize exist. One film that accomplishes this goal is "The Spook Who Sat by The Door", in which collective effort is utilized to overcome the threats of racism and gain freedom and equality. The most pertinent aspect of this film is the recognition that there is bias against black Americana in the CIA (Central Intelligence Agency) and the FBI (Federal Bureau of Investigation) as their composition was without black representation. This is an important understanding because without having black representation in the primer law enforcement agencies in the United States, it is more likely that discriminatory actions will be taken against these individuals. Since there are no black Americans in places of power, the people who are making the rules and judgements cannot truly have their best interests at heart due to a lack of understanding of the needs of this population. Therefore, the film shows that there is a need to modify political practices in a manner that is considered to be more fair to members of the black community. By involving black Americans in the FBI, CIA, and other federal and state organizations, there could be a greater degree of change that will support the equality of minority groups in America.
In conclusion, films can be used to make significant connections between politics and art. "Devil in a Blue Dress", "Killer of Sheep", and "The Spook Who Sat by The Door" all highlight a power struggle that is present among members of the black American community that continue to persist as a direct consequence of the historic discrimination that these individuals have faced. By thinking more critically about how members of this population have been wronged and how this connects to their status in modern society, it is plausible to begin thinking about actions that can be taken by the government and society to enact meaningful changes that will improve the lives of these individuals. It is important to highlight bias and wrongful perception in art because doing so will create a perception of the black power struggle in a manner that the majority population could more readily connect with and understand. It is the social responsibility of American citizens to make their plight known in a manner that could contribute to reasonable change. History has shown that simply passing anti-discriminatory legislation is not sufficient in ensuring that equality between individuals of different races could be made possible. When it is not possible to inform the public of this through pleas and spoken word, art is the best medium for this kind of communication. Thus, by understanding the art produced by a social group, it becomes easier to understand the unique challenges that they face. By upholding this new understanding, steps towards achieving social change will be made possible. It is important to bring this issue to the attention of art lovers, so that they may truly understand the messages that are being presented to them.
Time is precious
don't waste it!
Get instant essay
writing help!
Plagiarism-free
guarantee
Privacy
guarantee
Secure
checkout
Money back
guarantee
Get a Free E-Book ($50 in value)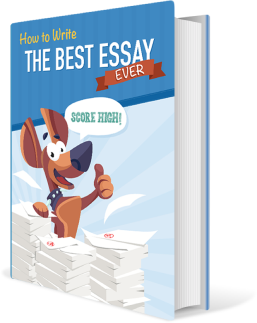 How To Write The Best Essay Ever!