Violence in School With Urban Youth, Research Paper Example
This Research Paper was written by one of our professional writers.

You are free to use it as an inspiration or a source for your own work.
Chapter 4. Presentation of Findings
The above review of issues related to youth violence in urban environments has revealed that adolescent behaviors can be explained through psychoanalytical and motivational examination. The findings of the research will be presented below in the following form: recurring themes in the literature studied, theories applied, causes identified, and research studies confirming the assumptions of each publication. By examining the most commonly provided explanations for the two main research questions: the cause of violence in schools, and gang violence in Urban African American communities, the author is attempting to create a prevention and intervention framework for the following social care activities: identifying vulnerable children who suffered from trauma and are likely to experience violence, identifying isolated individuals and communities, creating a support network involving schools, social workers, community leaders, and parent advocates in supporting vulnerable young people who are experiencing anxiety, suffer from isolation, violence, and lack support.
First Study Issue
Focusing on school violence, several authors mention socialization and the lack of social skills/connections when discussing deviant behavior. Other authors mention that the lack of family and school support is responsible for abnormal and deviant behavior of urban youth. Further, another theme that is regularly occurring is the impact of exposure to violence at an early age and the normalization of aggressive behavior. Based on the results of the above comprehensive literature review, each of the themes will be examined in detail. The four studies that the author is focusing on are: Waasdrop et al.'s (2013) social study about gangs, Thomas et al.'s (2012) research on the impact of exposure to violence, Basch's (2011) review on urban minority children's violent behavior, and Seal et al.'s review on the same topic: urban youth's exposure to violence.
Lack of social skills
Exposure to violence and the inability to deal with it will result in the lack of social skills, according to Seal et al. (2011). The authors state that the immediate neighborhood and environment has a negative impact on children's social coping mechanisms. As Seal et al. (2011, p. 2) states: "neighborhood social characteristics influence the ability of residents to maintain social cohesion and informal social control, known broadly as collective efficacy". This means that the lack of community and lack of support to create norms and understand acceptable behaviors has an impact on socialization patterns. The same theme also appears in Basch's (2011) study. The author confirms that the environment impacts both cognitive and social success. The article recommends that schools and social services work on reinforcing pro-social norms and skills, in order to support young people in developing their social skills. The fourth article focused on the socialization patterns within urban gangs (Waasdorp et al., 2013), stating that while there are clearly negative impacts of violence on social skills, gang membership is also a form of socialization, and there is a connection between social status, popularity, and social preference. The above article confirms that those young people who lack social connections seek out for a sense of belonging within urban gangs. The main reason for gang formation, therefore, is the lack of social connections and skills, and marginalized status.
Lack of support
Only one out of the four examined articles talked about the lack of support from the community and school as a reason for the spreading of violence among urban youth. Basch stated that parental, school, and community support has a great impact on children's socialization, and the formation of their social norms. Focusing on one particular solution, providing an effective support network, the author evaluated the success of intervention programs. The programs that were based on "modeling by teachers, parental support and involvement, and the entire school environment" (Basch, 2011, p. 623). These programs, based on the large scale research study were found to be effective in reducing violence in school and reinforcing social norms.
Exposure to violence and normalization of aggression
Thomas et al. (2012, p. 54) state that "exposure to community violence is strongly associated with problem behaviors such as delinquency and perpetrating aggression and violence".  This means that violence exposure has a direct impact on social norms, and children will be more likely to accept and engage in aggression if they see it often. According to the authors, it is important that – in order to prevent young people from becoming violent and engaging in aggression – communities work together to reduce violence within communities where it is most prevalent. Another study by Waasdorp et al. (2013) confirms the above statement, claiming that aggressive behavior is a sign of increased risk, high exposure to community or family violence, and poverty. Therefore, violent children in school should be identified and their backgrounds should be evaluated in order to understand their motivations for the violent behavior.
Second Study Issue
The second issue the current study is focusing on is the causes of gang violence and its high prevalence among minority (mostly African American poverty-struck) communities. The main causes identified after the review of the sources are: coping mechanisms viewed as mirroring community behaviors, and a way of socialization. The two opposing views will be examined in detail below in order to provide support workers with diverse perspectives of the same issue.
Mirroring community behaviors
One reasoning that occurs in the literature examined is that the cause of gang violence is community violence. Thomas et al. (2012) state that joining gangs is a coping mechanism of young people to deal with stress caused by existing family, school, and community violence. This way, by mirroring the environment, individuals are able to "fit in" and follow the norms of their community. Quoting Bandura's social learning theory, Waasdorp et al. (2013, p. 13) state that "lower status youth may associate aggressive behaviors with obtaining higher social status and mirror this behavior". This confirms that the presence of violence in the community increases the risk of further violence, therefore, community-based approaches to reduce aggressive behavior are likely to be the most successful in dealing with low-income, isolated and segregated communities' youth crime problems.
Violent gangs as a way of socialization
According to Waasdorp et a;. (2013), there is a "clear association between popularity and aggression among adolescent youth", and this statement indicates that by joining gangs, young people are looking to achieve a higher social status. A way of socialization through aggression, however, still follows the pattern that is common in African American communities. While gang violence is often viewed as a simply negative issue, the author claims that it helps individuals develop and improve their leadership skills and express themselves. A sense of belonging is provided for the – often isolated – young person, who is not able to connect with teachers, parents, and other individuals. Therefore, it is important that support networks are created in a way that they appear more appealing than gangs, and they focus on acceptance, instead of judgment. One respondent in Seal et al.'s research study (2014, p. 4) confirms the above statement: "That's still racial discrimination. That brings upon so much violence. Black people don't want to see White guys, Hispanic guys with their Black girls and vice versa". The formation of African American youth gangs, therefore, can be an answer to racial discrimination and isolation.
Summary of Findings
It has been found that the most important reason for violence among urban youth is the lack of positive norm reinforcement, the lack of support networks, help from families and schools, as well as communities. Several authors confirmed that the prevalence level of violence in one's community has a direct impact on one's social norms and socialization. Participation in violent gang activity, on the other hand, has been found to be motivated by two individual aspirations: the need for belonging due to the lack of connections with parents, peers, and school workers, and a way of coping with violence. Several authors confirmed that young people learn behaviors from their environment. The relevance of the social learning theory, and its impact on violence within urban youth and isolated disadvantaged communities' gang formation has also been confirmed. The recommendations of the above reviewed four sources included community violence prevention program development, the building of support network, and school-based programs to reinforce positive social norms. In order to successfully reduce violence among urban youth, however, a change of approach is needed, and collaboration between schools, churches, communities, and parents has to be developed.
References
Basch, C. E. (2011). Aggression and violence and the achievement gap among urban minority   youth.Journal of school health, 81(10), 619-625.
Seal, D., Nguyen, A., & Beyer, K. (2014). Youth Exposure to Violence in an Urban Setting. Urban Studies Research, 2014.
Thomas, A., Carey, D., Prewitt, K., Romero, E., Richards, M., & Velsor-Friedrich, B. (2012). African American youth and exposure to community violence: Supporting change from         the inside. Journal for Social Action in Counseling and Psychology, 4(1), 54-68.
Waasdorp, T. E., Baker, C. N., Paskewich, B. S., & Leff, S. S. (2013). The association between forms of aggression, leadership, and social status among urban youth. Journal of youth and adolescence,42(2), 263-274.
Stuck with your Research Paper?
Get in touch with one of our experts for instant help!
Messenger
Live chat
Time is precious
don't waste it!
Get instant essay
writing help!
Plagiarism-free
guarantee
Privacy
guarantee
Secure
checkout
Money back
guarantee
Get a Free E-Book ($50 in value)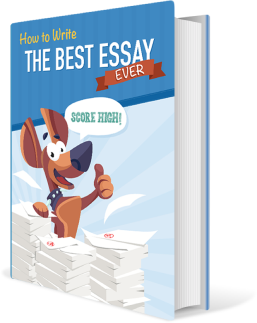 How To Write The Best Essay Ever!