A Growing Hole in the Safety Net, Case Study Example
This Case Study was written by one of our professional writers.

You are free to use it as an inspiration or a source for your own work.
Part I
According to the authors of "Physicians Moving to Mid-Sized, Single-Specialty Practices", it appears that more physicians are ending their small group practice and are instead transitioning to mid-sized practices with 6 to 50 physicians. Ultimately, this decision will allow health care professionals to absorb the increasing costs of biotechnology, which will instead enable these individuals to focus on providing quality care to patients. Traditionally, doctors were more likely to practice in individual or partnered practices due to the profitability that was associated with these settings. However, the changing health care environment is putting an end to this trend. In light of health care reform and the changing health care needs of the American population, shifting towards mid-sized practices is more reasonable to make sure that patient care is coordinated and conducted in a manner that confers maximal benefit to the patient.
According to the Community Tracking Study (CTS) Physician Survey, "The proportion of physicians in multispecialty practices decreased from 30.9 percent to 27.5 percent between 1998-99 and 2004-05" (Cunningham & May, 2006). Therefore, it is important to consider that practice is trending towards the establishment of single specialty practices as well. This is beneficial because it allows patients to receive more specialized care. Combined with the fact that patients are now attending health care institutions with more than one specialist available, it is reasonable that it will be simpler for patients to obtain appointments and be seen in a timely manner. It is also important to understand that this trend towards mid-size single specialty practice does not hold true for all specialties. In particular, oncologists, gastroenterologists, and pulmonologists are moving to larger practices more than physicians in other specialties. It is reasonable that professionals in this field tend to require more expensive equipment that physicians and other fields and it may therefore be necessary for them to form larger partnerships in order to provide affordable and effective care to patients.
The tendency to form mid-size practices as opposed to single practices is because this allows practices to have the "financial and administrative resources to collect quality data, implement quality improvement and reporting activities, and implement information technology, while multispecialty practices are better positioned to enhance care coordination" (Liebhaber & Grossman, 2007). This quality data could be used to positively contribute to evidence-based practice. Furthermore, collecting health care data from large practices helps practitioners gain a more comprehensives understanding of health trends among their patient population. Since the incorporation of technology in health care practices is also a growing phenomenon, it is important to consider that mid-size practices would be able to incorporate this technology into practice more meaningfully. For example, electronic health care systems are more relevant in a larger patient care setting.
Part II
According to the information presented in Supplementary Table 1, it appears that primary care physicians were most likely to operate as solo or 2-physician practices in in 1996 to 1997. While this trend still held true in 2004 to 2005, an equal amount of physicians were employed in "other" types of practices, which include employment by "medical schools, HMOs, hospitals… community health centers, freestanding clinics, and other settings" (Liebhaber & Grossman, 2007). Therefore, while many primary care physicians still operate their own practices, there are more careers in medium to large multi-specialty practices available due to changing patient needs and altering health care laws. Primary care physicians are able to reduce their own expenses by participating in these partnerships, which based on the statistics provided, is an attractive way to counter the growing costs of technology. Thus, it is likely that more primary care physicians will enter mid-size and large practices over the next several years.
When considering individual specialty fields, the figures provided for the percentage of individuals involved in individual practices compared to group practices is somewhat diverse. For some fields, such as dermatology, there has not been a significant trend towards mid-size and large group practice. It can be argued that dermatology is primarily profitable as an independently owned practice and the technology for skin care has remained relatively stagnant since 1996. Therefore, dermatologists have not been incentivized to alter their practices and will therefore likely remain a single physician specialty field. On the other hand, oncologists have seen one of the more significant decreases in solo physician practices and one of the greatest increases in large group practice. Due to the growing costs of scanning equipment and other medical technology, it is more reasonable for several physicians to become partners if they wish to have the latest technology on site. Therefore, it is likely that the size of oncology practices will increase over the next several years so these physicians could continue to benefit the patients they serve. Ultimately, the cost of health care is driving the significant changes in practice that we are observing. As health care costs continue to rise, physicians will need to determine how to adapt to these alterations to ensure that quality care is not compromised during the process.
References
Cunningham, P.J., May, J.H. (2006). A Growing Hole in the Safety Net: Physician Charity Care
Declines Again, Tracking Report No. 13. Center for Studying Health System Change. Washington, D.C.
Liebhaber, A., Grossman, J.M. (2007). Physicians Moving to Mid-Sized, Single-Specialty Practices. Retrieved from http://www.hschange.org/CONTENT/941/?words=%E2%80%9CPhysicians%20Moving%20to%20MidSized,%20SingleSpecialty%20Practices
Stuck with your Case Study?
Get in touch with one of our experts for instant help!
Messenger
Live chat
Time is precious
don't waste it!
Get instant essay
writing help!
Plagiarism-free
guarantee
Privacy
guarantee
Secure
checkout
Money back
guarantee
Get a Free E-Book ($50 in value)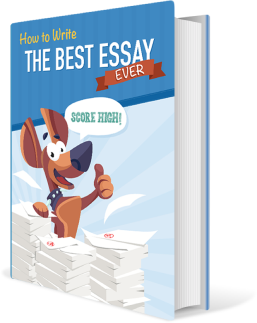 How To Write The Best Essay Ever!