Wal-Mart Stores Inc., Case Study Example
This Case Study was written by one of our professional writers.

You are free to use it as an inspiration or a source for your own work.
Wal-Mart Stores Inc. is one of America's icon business establishments. It is a multinational dealer corporation that owns hundreds of department stores offering big discounts as well as warehouse stores. It was founded in the year 1962 by Sam Walton who started to build a discount shop located in Rogers, Arkansas. The growth of the corporation was not rapid; it waited for almost forty years before it finally became big in the United States and even worldwide. In fact, Wal-Mart is the biggest employer in the United States of America with almost one million laborers (Dube & Jacobs, 2004). In fact, there are around 44,000 of Californian laborers working for the said corporation. In 2010, their sales reached over four hundred eight billion dollars. It is even considered as the biggest global corporation with a revenue summing up to $285 billion in the year 2005 (Neumark, Zhang & Ciccarella, 2007). The number of their stores in the United States totaled to 4,300 and approximately 8,000 in international (Angotti et al., 2010). However, it was reported that the workers of Wal-Mart receive lower income compared to other retail laborers.
Stakeholders Involved
Reports have revealed that the corporation is known for its negative treatment towards its employees and suppliers. It was approximated that over $278 is saved by consumers annually from this corporation. This is equivalent to $950 per individual (Wal-Mart: The Future is Sustainability, n.d.). However, in spite of these big savings made by numerous individuals, there are still criticisms that are thrown to the world's largest corporation. According to some reports, activists, feminists and leaders of some labor unions have already declared their dislike to Wal-Mart due to issues of misconduct. Due to these, the corporation has turned into a better resolution which involves charitable giving and emphasis on diversity and sustainability. There were around 1.2 million laborers coming from the United States working in approximately 3,600 stores. This totals to one percent of the total number of employees in the country or 10 percent of the laborers working in the retail industry (Neumark, Zhang & Ciccarella, 2007).
One of the complaints Wal-Mart is receiving is that it affects other companies because of its very low rates and prices. Other stakeholders are having a hard time to compete with the corporation thus resulting to their bankruptcy or lack of profits. This makes the corporation accused of the descending pressure on the benefits and wages of people living in the locations of Wal-Mart's stores (Wal-Mart: The Future is Sustainability, n.d.). As a matter of fact, there have been lawsuits filed against the corporation by other businesses due to their complaints that Wal-Mart is putting other establishments to death due to their unreasonably low prices. It is indeed a contradiction when Wal-Mart saves millions of consumers while killing its competitors in the industry.
According to Angotti et al. (2010), Wal-Mart Stores impacts include the net loss of occupations as well as fewer numbers of small establishments. It was revealed that for every establishment they open, they eliminate three jobs from other businesses while they provide two jobs for their own. This means that they reduce an average of 2.7% in retail employment in each country they invade. It was also reported that in Chicago, Wal-Mart does not totally increase retail employment; it even had a significant fall on its adjacent. Likewise, the establishment of Wal-Mart stores has a strong negative impact on the present retail businesses wherein 10 to 40 percent in the sales of these retails stores decline considerably.
The relationship of Wal-Mart with its suppliers makes the prices of their products relatively low and very affordable. This is due to the reduction of rates in packaging and shipping. In fact, Wal-Mart introduced the "Global Responsible Sourcing Initiative" in the year 2008 which is thought to bring too much pressure to its suppliers. This initiative involves the standards of manufacturer's facilities, improvement in the efficiency of energy use, elimination of defective merchandises, and the corporation's choice to purchase ninety five percent of their items from sources that attained the highest ranking in terms of social and environmental practices. Suppliers that do not meet these standards will have to be replaced by the corporation.
Involvement of Laws.
Since Wal-Mart tries to improve its sustainability with the help of suppliers, they plan to assure that every facility of manufacturers are complying with the regulations and laws implemented by the country where they function and operate. This also involves the environmental and social considerations and standards executed by their respective government agencies. This sustainability goal started in China in the year 2009 followed by all the suppliers of the corporation in 2011.
Since Walton believes that unions are not necessary for a business, the corporation still has to adopt the laws of certain countries where they are located. For instance, All-China Federation of Trade Unions (ACFTU) was given the power by the government to work on the low wages and poor working conditions of the Chinese laborers. This union is intended to settle the instability of the workers due to their situations in the working stations. With these, Wal-Mart had nothing to do but to accept unions in their corporation. However, there were claims that the corporation makes it hard for workers to join these laborers groups.
Moral Philosophy
There are also moral issues faced by the corporation. One of these is the allegation that Wal-Mart fails to provide health benefits to over sixty percent of their laborers. In fact, most of their part time workers are not eligible of these insurances. Between the year 2000 and 2005, the stocks of the corporation went down by 27 percent due to the memo made by the executive president for benefits, Susan Chambers, stating that the corporation should hire more part-time laborers and healthier and more dynamic workers. This statement had resulted to bad media appearance. Due to this, the corporation decided to improve its health benefits in the year 2006. These benefits include the generic prescription plan and lower deductibles (Wal-Mart: The Future is Sustainability, n.d.). The unions of workers are likewise unwelcome to the corporation. The founder of Wal-Mart, Walton, believed that there should be an open-door policy between the employees and the management, thus the presence of the unions is not necessary any longer.
Actions to be Taken
The management of the corporation should be ethical enough when it comes to reducing the rates of their products. This will benefit not only their competitors but also the workers of other business groups. Many people have lost their jobs due to the closure of the establishments where they work. Although, Wal-Mart has been helping people in terms of their affordable prices, it would be better if they can also maintain the employment rates in their respective locations. For their suppliers, it is also ideal for every corporation to assure the quality of the products. However, the high standards of Wal-Mart may not be possible to meet which may result to closure or fall of most suppliers if they will be rejected by one of their biggest customers. Thus, Wal-Mart should also assess the capabilities of their suppliers before setting their own standards. Likewise, it is very much important to provide the needs of the employees. Wal-Mart should deliver all the necessary benefits a worker should have. This will not only give them good publicity but also will make their employees more productive in their working areas.
References
Angotti T., Paul, B., Gray, T., & Williams, D. 2010. Wal-Mart's Economic Footprint: A literature review prepared by Hunter College Center for Community Planning & Development and New York City Public Advocate Bill de Blasio. Retrieved from http://advocate.nyc.gov/files/Walmart.pdf
Dube, A., & Jacobs, K. 2004. Hidden Cost Of Wal-Mart Jobs Use Of Safety Net Programs By Wal-Mart Workers In California. Retrieved from http://laborcenter.berkeley.edu/retail/walmart.pdf
Neumark, D., Zhang, J., & Cicarella, S. 2007. The effects of Wal-Mart on local labor markets. Retrieved from http://www.socsci.uci.edu/~dneumark/walmart.pdf
Wal-Mart: The Future is Sustainability. 2001. Congage Learning
Stuck with your Case Study?
Get in touch with one of our experts for instant help!
Messenger
Live chat
Time is precious
don't waste it!
Get instant essay
writing help!
Plagiarism-free
guarantee
Privacy
guarantee
Secure
checkout
Money back
guarantee
Get a Free E-Book ($50 in value)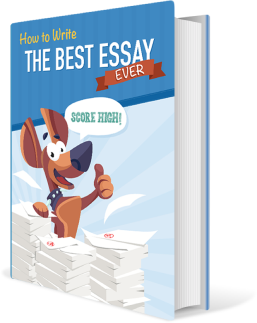 How To Write The Best Essay Ever!