What Factors Influence the Performance of Employees at Work? Dissertation – Methodology Example
This Dissertation - Methodology was written by one of our professional writers.

You are free to use it as an inspiration or a source for your own work.
Need a custom Dissertation - Methodology written for you?
HIRE A WRITER!
Data Collection
A literature review will be conducted to gather primary and secondary data that suggests factors that influence employee motivation at work. The primary research will be collected through the use of journals, books, and websites. All journals used will include peer-reviewed refereed journals and primarily include articles that have been published after 2010 to ensure that all data utilized is current and remains relevant to the field[1]. Google Scholar will be used as the primary database for identification of these articles. Search terms will include "employee performance", "motivation", "employee performance AND motivation", "leadership AND employee performance", and "incentives AND employee performance". In this manner, variables relevant to employee performance will have been identified and examined using relevant literature. Review articles on the subject will be utilized to identify additional variables as deemed necessary. Primary research articles that investigate the relationship between employee performance and these discovered factors will also be utilized and described in the context of their research techniques and practical application to the need for organizations to develop new methods to improve employee performance in their industry. The use of primary and secondary research articles will focus on employee performance in a variety of fields to create a generalized understanding of the relationship between identified factors and performance that can be utilized in a broad range of settings.
Additional research will be performed utilizing quantitative data collected from surveys and questionnaires. This information will be interpreted based on the understandings presented in accordance to the qualitative literature review. A culmination of the literature review information and the original research will be used to provide recommendations to leaders and managers in the business setting.
Sample Population
The surveys and questionnaires will be targeted to men and women between the ages of 18 to 60. Individuals will be asked to participate in the survey provided that they have at least five years' worth of management experience in a capacity that requires them to work directly with employees. The identity of these individuals will be determined using a convenience sample of professionals who have their contact information readily available on LinkedIn[2]. The LinkedIn profile will be used to confirm the professional experience of these individuals and to connect with the individual to determine whether they would be interested in participating in this study. Approximately 500 professionals will be contacted with the assumption that approximately 10% of them, or 50, will respond. Additional professionals will be contacted if this target number is not met. To determine the demographics of this sample population with regards to how the survey questions are answered, participants will be asked to provide information regarding their gender, age, industry, job function, and number of years involved in this type of work.
Questionnaire
Study participants will be asked to complete a survey in which they rate several statements on a scale of 1 to 5, with a score of 1 indicating that they do not agree with the statement all, a score of 2 will indicate that they slightly disagree with the statement, a score of 3 will indicate that they feel neutral towards the statement, a score of 4 will indicate that they agree with the statement slightly more than they disagree with it, and a score of 5 will indicate that they strongly agree with the statement being provided. All twenty questions asked will be phrased in a manner that requires the survey participant to consider whether financial motivators, their attitude, job content and responsibility, and a sense of love and belonging contribute to the positive performance of their employees.
The survey will be provided as follows:
Directions: Please rate the following statements on a scale of 1 to 5. Mark your response as 1 if you strongly disagree with the statement or with a 5 if you strongly agree with the statement. Mark your response as a 3 if you are uncertain or do not feel strongly about the statement. Please answer open ended questions using 1-2 complete sentences.
Financial Motivation Questions
My employees perform well when they know that their job performance has the potential to result in a raise or a promotion.
The salary that my employees earn has no impact on their job performance.
My highest performing employees are those who earn the best salaries.
When my employees have a low income, they are often worried about how they will support their livelihood.
My employees are not afraid to ask me for a raise when they think they deserve it.
Attitude of Management Questions
My employees are not afraid to come to ask me questions about their work when they need help.
I always work closely with my employees to ensure they have the skills they need to succeed at their job.
I provide encouragement to my employees to make the workplace a more positive environment.
It's better to provide criticism to an employee so they know what they are doing incorrectly.
My best employees are those that feel comfortable in my presence.
Job Content and Responsibility Questions
All of my employees understand their job responsibilities and know how to perform them.
My employees ask me questions to clarify their responsibilities when they are uncertain about the tasks that they need to perform.
My employees have a high level of education and are able to work well independently.
I provide my employees with clear guidance in order to support their ability to perform their responsibilities well.
My employees feel comfortable with their job content and responsibilities.
Love and Belonging Questions
My organization has a positive workplace environment.
My employees are able to form meaningful workplace relationships with one another.
Employees work well with one another on group projects.
The personalities of my employees are well aligned.
The sense of belonging that exists in my company contributes to the achievement of organizational goals.
As a manager, which factor do you believe is most important for increasing employee performance?
Provide an example of how you have accomplished this in your workplace.
List at least one positive outcome of this initiative.
Data Analysis
The primary aim of the questionnaire is to determine which factor(s) related to employee performance has the most significant impact in the workplace. Thus, questionnaire answers will be analyzed to determine which workplace practices are reflected in the management of the individuals that answered the questionnaire based on the ranked questions in addition to which factors are perceived by these individuals to have the most positive effect in the workplace[3]. All data will be collected in Brunel and analyzed using SPSS. Descriptive statistics will be used to determine the average responses to each individual and group of survey questions to determine the frequency with which these practices are exercised in the workplace. Further analysis will be conducted to determine the tendency to engage in these practices based on gender, age, industry type, and years of experience. Next, these responses will be correlated with the quantitative responses provided at the end of the survey to determine how the workplace reflection correlates with the personal belief of managers[4]. This information will be utilized to generate a discussion that will allow for the provision of advice with regards to the factors managers must focus in order to implement employee's performance. This discussion will be expanded by relating the collected information to patterns that have been revealed during an examination of the literature. Based on these collective understandings, the frequency of management methods used in relation to their varying successes with regards to employee performance will be determined in order to provide managers with a more concise understanding of how their individual practices will allow their employees to perform more effectively.
If time allows, further data will be collected from focus groups in order to determine further information concerning the practices of managers with regards to the success of their employees. To do so, notes will be taken during group discussion and personal interviews to determine the insight that these individuals have to provide. Once this information is culminated, it will be used to further the understanding of the factors that contribute to workplace performance. If factors other than those proposed for this study are mentioned, they will be evaluated within the context of the focus group alone, and the utility of these suggestions will be discussed using the literature to provide recommendations. To use this qualitative data in a meaningful way, responses will be coded to determine mentions of relevant factors in addition to whether group members report them as positive or negative.
After the questionnaire is completed, this data will be processed using NVIVO to create a pictorial and graphical representation of the information that had been gathered. Bar graphs will be used to represent the responses of the survey participants within each factor category in addition to compare and contrast the value that the different managers place on each one. Furthermore, descriptive statistics will be conducted on this information in SPSS to determine the spread of the data in addition to the summary of this information. Therefore, the mean, median, mode, range, and standard deviation for this data will be calculated. Other work to analyse this information that will be completed includes the generation of pie charts and tables to present the information in a manner that is more readily viewable to the reader.
This analysis will be utilized to provide a general understanding of the factors that impact employee performance to the reader[5]. At the end of the analysis, a suggestion for future studies will be provided with reference to tasks that were not possible within the context of this current work. It is expected that this project will provide as an excellent lens into the need to understand employee performance in the workplace, although more studies of this type will need to be conducted so that this relationship could become fully understood.
Bibliography
J Weimer, Research Techniques in Human Engineering (New Jersey: Englewood Cliffs, 1995): 15.
Lisa Given, The Sage encyclopedia of qualitative research methods (Los Angeles, Calif.: Sage Publications, 2008): 93.
KM DeWalt & BR Dewalt, Participant observation. (Walnut Creek, CA: AltaMira Press, 2002): 31.
AR Holliday, Doing and Writing Qualitative Research, 2nd Edition (London: Sage Publications, 2007): 45.
MQ Patton, Qualitative research & evaluation methods ( 3rd ed.), (Thousand Oaks, CA: Sage Publications, 2002): 75.
[1] J Weimer, Research Techniques in Human Engineering (New Jersey: Englewood Cliffs, 1995): 15.
[2] Lisa Given, The Sage encyclopedia of qualitative research methods (Los Angeles, Calif.: Sage Publications, 2008): 93.
[3] KM DeWalt & BR Dewalt, Participant observation. (Walnut Creek, CA: AltaMira Press, 2002): 31.
[4] AR Holliday, Doing and Writing Qualitative Research, 2nd Edition (London: Sage Publications, 2007): 45.
[5] MQ Patton, Qualitative research & evaluation methods ( 3rd ed.), (Thousand Oaks, CA: Sage Publications, 2002): 75.
Stuck with your Dissertation - Methodology?
Get in touch with one of our experts for instant help!
Messenger
Live chat
Time is precious
don't waste it!
Get instant essay
writing help!
Plagiarism-free
guarantee
Privacy
guarantee
Secure
checkout
Money back
guarantee
Get a Free E-Book ($50 in value)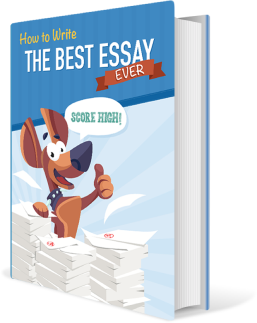 How To Write The Best Essay Ever!