What Is This Thing Called Ambient Advertising, Essay Example
Pages: 4
Words: 1114
Essay
This Essay was written by one of our professional writers.

You are free to use it as an inspiration or a source for your own work.
Chapter 7 of "Advertising and Promotion" focuses on advertising objectives and budgets. Out of the concepts presented and discussed in this chapter, the budgeting approaches stood out as particularly important aspects for the implementation of advertising budgets. The approaches discussed in the chapter are Top Down and Build Up, or Bottom Up (Berg 238).
Top Down means that management will set a budget and then the promotional budget is set within this given limit (Berg 238). The methods used for Top Down are affordable method, arbitrary allocation, percentage of sales, competitive parity, and return on investment (Berg 238).
The affordable method is determined by the business budgeting and allocating monies to all other expenses, and then what is left over is allocated to advertising expenses, with no actual regard to promotions will be implemented (Berg 239). Critics say that this method leads to under- and overspending (Berg 239). The arbitrary allocation method is just as it sounds—the budget is set with no actual reason except it is what top management feels is necessary (Berg 239). This method leads to many budget pitfalls and problems (Berg 239). Along with arbitrary allocation is percentage of sales method. This is the most common used method in advertising budgeting, as monies for advertising is based on the percentage of current, and sometimes future, sales for that particular product or service (Berg 240). The competitive parity method is described as matching the competition, which means that the promotional budget will closely relate to what the competition budgets, as well (Berg 243). The final method discussed in the text in Top Down budgeting is return on investment (ROI). ROI looks at advertising and promotion as an investment. This method determines that advertising leads to returns. However, this method is difficult to measure accurately, therefore hard to employ (Berg 245).
The Build Up approach to budgeting allows promotional teams to determine their budget based on an already set method of advertising, as opposed to the Top Down approach. This gives greater opportunity to meet their advertising and promotional objectives (Berg 246). The Build Up approach is implemented by setting promotional objectives, planning activities needed to achieve the objectives, budgeting the costs of the promotional activities, and then lastly top management's approval of the budget (Berg 239).
The method used for the Build Up approach is called the objective and task method. The text describes this method as using a buildup approach, which means that three steps are employed (246). These steps include defining communication objectives, determining the strategies needed to complete those objectives, and estimating the costs associated with those needed strategies (Berg 246). This method of budget setting is widely considered the most effective among promotional advertising (Berg 246).
In Chapter 8 of the text, creative advertising strategies and tactics are discussed, specifically the creative process and how advertisers are able to plan and execute creative advertising methods. The determinants of creating last impressions with advertising is greatly related to the creative process taken when generating advertisements. The text describes this as "the ability to generate fresh, unique and appropriate or relevant ideas that can be used as solutions to communication problems" (262). This means that newness and novelty can create specific meaning in an advertising message. The importance of creativity in advertising are based on divergence and relevance, which means that novelty, meaning and value are key qualities that determine whether the audience will respond to the advertisement (Berg 262-264). Creativity in advertising is therefore used to boost these determinants, as audiences tend to respond positively to new, unique and creative messages.
For this week's advertisement analysis I chose to focus on creative advertising. I did some online research about creative strategy and how certain elements are implemented in advertising, and what ultimately makes something creative and unique. The following are two examples I found through a Google image search on creative ads, and they caught my eye as particularly creative due to the uniqueness of the way the advertisement was carried out. Specifically, the use of space and location caught my attention. In advertising, it is important to apply creative methods to promote a brand or a product because of strong competition. Newness and refreshing ideas often catch the audience's attention and the use of ambient advertising can provide newness to an old or stale product and brand (Lum). This type of advertising often gives the audience the ability to see the product in a new and different light, meaning that the message can be altered by using these tactics (Lum).
These two advertisements both use elements of ambient advertising, although in different ways. Ambient advertising refers to using unusual space to conduct advertising, as well as creating a specific atmosphere through the advertisement (Luxton 634-635). The Gain billboard featured above does not use unusual location, but it does employ unusual and unique advertising use of the space it has occupied. However, the McDonald's ad specifically displays non-traditional methods/places of advertising and uses alternative space, such as in the middle of a road in this example. This is a defining characteristic of ambient advertising, and it requires constant updates, because once the advertisement is placed in an unusual location, that specific location then becomes familiar to its audience, and it no longer considered unusual (Luxton 634-635). As for the Gain billboard, the location is not the key factor determining its unusualness and creativity, but the actions that are displayed. Billboards provide a canvas, and therefore that canvas is the advertising space, and it is then up to the advertiser to create an unusual and unexpected message. The Gain billboard  presents an unexpected execution of the message, and therefore gives the audience the ability to think differently about the message (Luxton).
Research indicates that employing creative advertising techniques, such as using ambient advertising methods, aids in product and brand recall (Till and Baack). Creativity in advertising is important for agencies and advertisers. Not only does it help customer and audience recall, but it distinguishes the brand and product from its competition. Agencies also relish creative recognition, and by implementing an unusual and unique advertisement, they display their expertise and talent to future clients (Till and Baack). Both the Gain and McDonald's ads show unconventional advertising techniques and in the process help disseminate their messages and images to the audience.
Works Cited
Belch George, E., and A. Belch Michael. "Advertising and promotion." An Integrated Marketing Communications Perspective. New York: MacGraw Hill Higher Education (2012).
Lum, Ryan. "What is Ambient Advertising?" Guerilla Marketing. 3 January 2012. Web. 29 Sept. 2015. <http://www.creativeguerrillamarketing.com/guerrilla-marketing/what-is-ambient-advertising/>.
Luxton, Sandra, and Lachlan Drummond. "What is this thing called ambient advertising." Proceedings of ANZMAC. 2000.
Till, Brian D., and Daniel W. Baack. "Recall and Persuasion: does creative advertising matter?." Journal of Advertising 34.3 (2005): 47-57.
Time is precious
don't waste it!
Get instant essay
writing help!
Plagiarism-free
guarantee
Privacy
guarantee
Secure
checkout
Money back
guarantee
Get a Free E-Book ($50 in value)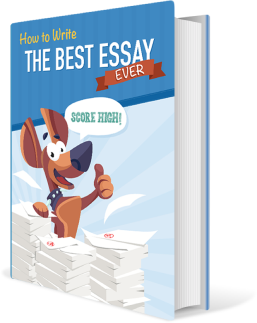 How To Write The Best Essay Ever!