William Shakespeare's Works, Essay Example
Pages: 4
Words: 1107
Essay
This Essay was written by one of our professional writers.

You are free to use it as an inspiration or a source for your own work.
Many of William Shakespeare's works focus on the development of a tragic hero. As such, these individuals are well liked by members of their community, but have a tragic flaw that drives the plot of the story. Because of these flaws, these individuals typically end up depressed and end their own lives. Othello is no exception to this rule. When the play begins, Othello, a Venetian general appears to be respected and honored by members of his community. However, it soon becomes apparent that jealousy is able to consume him and allow him to behave irrationally. Because of this jealousy, he contributes to his own undoing and the misery of those around him. As such, we see that Othello is responsible for his own demise as many of us are in our own lives. It is important for people to be responsible for their own actions and jealousy must be controlled to ensure that these actions are desirable.
Jealousy is a common theme in Othello. While this trait allows Othello to contribute to his own misery and undoing, it is clear that Iago develops a plot against him out of jealousy as well. Iago states "One Michael Cassio, a Florentine,A fellow almost damned in a fair wife,
That never set a squadron in the field,Nor the division of a battle knowsMore than a spinster—unless the bookish theoric,Wherein the togèd consuls can proposeAs masterly as he: mere rattle, without practice "Is all his soldiership" (1.1.21-34). In this statement Iago is demonstrating that he is jealous that Cassio was selected over him for a position in Othello's army. He claims that Cassio does not have skill like he does and is therefore upset that he was looked over. Because Iago is jealous of Cassio and believes that the army has wronged him. As a consequence, he puts forth a plot to have Cassio removed from this honored position.
Iago expresses his tendency to become jealous once again when he explains that he suspects that his wife is cheating on him with Othello. He states "I hate the Moor,And it is thought abroad, that 'twixt my sheets'Has done my office. I know not if 't be true,But I, for mere suspicion in that kind, Will do as if for surety (1.3.329-433). While Iago cannot be positive that this is the case, he is worried that it is true because of the position that Othello holds above him. It cold be said that Iago's anger at being passed over for a promotion in addition to his suspicious nature against Othello for sleeping with his wife could be considered characteristic personality flaws on Iago's behalf. Since he is not sure of himself, he is quick to place blame on others. By pursuing his jealousy, he is unraveling his relationship with his wife who eventually finds out that he has been lying to everyone. In addition he contributes to the misery of Othello, who, although jealous himself, would have been more trusting of his own wife if it were not for Iago's involvement in his affairs.
Othello first demonstrates his tendency towards jealousy when he hears of the rumor stating that his wife is cheating on him. Othello says, "When I shall turn the business of my soul
To such exsufflicate and blown surmises, matching thy inference. 'Tis not to make me jealous
To say my wife is fair, feeds well, loves company…. For she had eyes, and chose me" (3.3.207-223). In this line, it is apparent that Othello recognizes his jealousy and attempts to reconcile with it. He acknowledges that it is not fair for him to automatically believe Iago's claim and recognizes that his wife chose to be with him, so this whole situation should be okay. However, Othello cannot stop thinking about his jealousy, which is furthered by Iago's persistence. Iago attempts to provide Othello with evidence to show that his wife is indeed cheating on him, which furthers Othello's suspicion during each phase of Iago's scheme. Eventually, Othello cannot overcome his jealousy and decides to take the life of his wife for dishonoring him. In this moment, it is apparent that Othello has allowed his jealousy to completely crowd his judgement, contributing to his demise.
After murdering his wife, Othello laments, "Speak of me as I am. Nothing extenuate, Nor set down aught in malice. Then you must speak of one that loved not wisely, but too well; Of one not easily jealous, but being wrought, Perplexed in the extreme (5.2.402-406). Here, Othello considers that he has murdered his wife, but does not want to be considered a man that is made jealous easily. However, he recognizes that this jealousy has marked his actions and he regrets them once he recognizes the truth. In this situation, it is important to understand that taking action before understanding the truth contributes to the development of disaster. Jealously prevents people from being able to think clearly, which is the dilemma that Othello is currently experiencing. He sees that he acted rashly and trusted too much in Iago due to his jealousy. Since he cannot bear to live with the guilt that he has caused himself, Othello takes his own life.
It appears that both Iago and Othello could have avoided experiencing pain if they had allowed themselves to think about their situations rather than act. Even though Iago's jealousy contributed to Othello's, both can be considered at fault for their own actions. Iago loved Emilia just as Othello loved Desdemona. However, Iago and Othello both leap to assumptions that contribute to the demise of their loved ones and relationships. Instead of instilling trust in their partners and questioning them about their loyalty or actions when they became concerned, they immediately became engaged in plots to trick others or seek revenge. To avoid engaging this tragic flaw, it would have been beneficial for both Iago and Othello to carefully think about their problems and communicate with others about them before they became overwhelmingly problematic. Jealousy is a trait that many experience, but it is a trait that ends few lives. Thus, it was important for Iago and Othello to avoid taking their emotions and reactions out of proportion. These characters show us that it is important to reduce jealousy in our own lives and consider the impacts that exhibiting this emotion may have on those around us. As a consequence, we must learn from the lesson that Iago and Othello learned and take action to think analytically when we are overcome with emotion. Doing so will improve not just own lives, but the lives of those around us as well.
Works Cited
Shakespeare, William. Othello. New Haven, Yale UP, 1947. Primt.
Time is precious
don't waste it!
Get instant essay
writing help!
Plagiarism-free
guarantee
Privacy
guarantee
Secure
checkout
Money back
guarantee
Get a Free E-Book ($50 in value)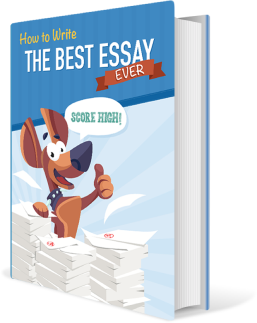 How To Write The Best Essay Ever!