Woodstock & the Youth, 1969, Research Paper Example
This Research Paper was written by one of our professional writers.

You are free to use it as an inspiration or a source for your own work.
Background
In 1969, the United States was a hot zone for racial tension and unrest in the inner cities of New York (Bayles). Conflicts between blacks and law enforcement were at a boiling point. Adding to the instability of an already divided country, nearly 550, 000 U.S. troops had been deployed by President Richard Nixon to fight a war in a foreign country (Bayles). The negative effects of a costly and gruesome war in Vietnam affected both the lives and the finances of many young American citizens.  At the same time, something just as opposite as the devastating loss of life from war, was occurring.  It took place on Friday, August 15, 1969 on a thousand acre dairy farm (Johnson).  A gathering of people in numbers practically matching that of the Vietnam War, descended upon the town of Bethel, New York as a show of protest against war and oppression (Bethel Woods Center for the Arts).  What started off as a three day music and art festival turned into one of the most widely recognized historical events of all time.
Location of Woodstock
Originally, intended to take place in the community of Woodstock, New York, four young entrepreneurs, known as Woodstock Ventures, planned a music and art festival to offer an alternative choice to war (Berg). As the planning preparations grew, more and more artists were added, eventually leading to the festival becoming too large for the community of Woodstock.  After revocation of the festival's permits in the original Woodstock community, it was relocated to Max Yasgur's thousand acre dairy farm in the town of Bethel (Berg). Initially expecting 50,000 people, Woodstock music festival and art fair was flooded with approximately 500,000 peace loving youth (Johnson).
Bethel and Woodstock
The town of Bethel was affected by the festival in several ways. First of all, the town was unprepared for the massiveness of the crowds. There were uncontrollable traffic jams that resulted in abandoned cars and closed down highways, one of which was the New York State Thruway.  The townspeople and military provided food and medical care, but with so many "free spirits", the town soon underwent a shortage of both (Milly).  Volunteer EMT's, doctors, and trained nurses worked out of a temporary hospital to treat food poisoning, cuts, and other minor injuries. Amazingly, only two people died during the entire three day festival, even though there was a lack of security and a surplus of pot, LSD, other drug usage, and free sex (Bethel Woods Center for the Arts). Lack of toilets and even muddy rain storms didn't put a damper on the joy, peace, pride, and complete wholeness that the festival goers felt.
Music at Woodstock
During the 1960's music became the method by which youth were able to express themselves and their disagreement for society and culture as it was. Across the United States, young men and women were protesting the war through organized musical concerts. For this reason, the general conclusion was that the Woodstock music and art festival would be just another music concert. Contrary to this belief, the rock music at Woodstock included some of the most famous acts ever performing on one stage. The acts of Woodstock began on Friday, August 15, with a 45 minute set by Richie Havens. Others included, The Who, Janis Joplin, Jefferson Airplane, Crosby, Stills, Nash and Young, Joe Cocker, Sly and the Family Stone, and Janis Joplin. The festival concluded on August 17, with a 130 minute set by Jimi Hendrix (Bethel Woods Center for the Arts).
Key Characters
Without the four businessman, known as Woodstock Ventures, Woodstock music festival and art fair would have never happened. John Roberts, one of the investors, was a commissioned military officer and the inheritor of a multi-million dollar trust fund. Joel Rosenman was the musician. Even though he had a law degree, he had no intentions to become a practicing lawyer.  Artie Kornfeld was a well-known songwriter and record producer. Michael Lang was simply in the right place at the right time. He had been seeking a record deal when he and Kornfield became friends. Between the four of them, the idea of Woodstock was born (Berg).
My Viewpoint
Music is still important as an outlet to the youth of today. Though, we are not currently in a time of war and there are few protests, music is still the number one way young men and women express themselves. Therefore, it's not difficult to imagine how powerful music must have been then. The Vietnam War had already caused enough death and despair, so they needed a way to make their point be heard that would not involve violence. Music does amazing things to a body. Primarily, it helps to relieve tension and stress. I can only imagine how stressed I would be in that situation. Being a youth, who would take me seriously when I disagreed with the government? The frustrations and fear that some of them would be sent to war, must have been overwhelming. I think that is why nearly 500,000 showed up. They were seeking relief from the frustrations, the stress, the anger, and the feelings of helplessness. And for three days, between the drugs, sex, and the music, they had that.
Importance of Woodstock
Woodstock is important as a historical event for several reasons. First of all, the music performed at Woodstock is still some of the greatest and most memorable performances of all time. That many famous artists on one stage have rarely performed together since. Secondly, it is noted as one of the largest and most peaceful protest to a war ever recorded. Throughout the entire three day festival, there were only two deaths, both of which were unrelated to anything of violence. Lastly, it is simply one of the most recognizable events of all time. People almost immediately recognize it as Woodstock when it is shown on television.
Changes from Woodstock
Society had come to expect that young people would always act out violently and could never peacefully get along in large gatherings. Woodstock changed the hearts of many people. Even today, many years later, people who participated and people who looked from the outside, both agree that they were surprised by the level of peacefulness that was maintained throughout the festival.  Also, with so many young people gathering in such a massive fashion, the government had no choice but to take notice. Woodstock served the function of putting antiwar feelings on public display in a massive way.
Remembering Woodstock
Since Woodstock, no concert of that size has been conducted in such a peaceful manner. Concerts held today, can take a lesson on how to behave from Woodstock. When an event makes a statement in such a colossal way and still remains relatively free of violence, then it should be often referenced. If that many people can get together peacefully for one cause, then why can't we do it today.
Stuck with your Research Paper?
Get in touch with one of our experts for instant help!
Messenger
Live chat
Time is precious
don't waste it!
Get instant essay
writing help!
Plagiarism-free
guarantee
Privacy
guarantee
Secure
checkout
Money back
guarantee
Get a Free E-Book ($50 in value)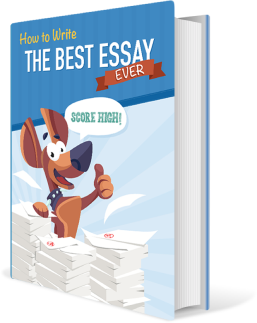 How To Write The Best Essay Ever!