Works of William Shakespeare, Research Paper Example
This Research Paper was written by one of our professional writers.

You are free to use it as an inspiration or a source for your own work.
Out of all the collected works of William Shakespeare, the character of Iago in Othello is one of the most reviled, frightening, and evil characters he has ever written. His scheming, ability to hide in plain sight, and the absolute pettiness of his motivation reach out to us, and even today, provoke a reaction of pure revulsion. This reaction often leads people to believe Iago was something beyond humanity, a malevolent force of supernatural evil, sent to destroy Othello. However, throughout the play, Shakespeare spends much of his time giving Iago the floor, to the point where he even has more lines than the titular character himself, so that we can truly see what kind of man he is. Iago is not supernatural, he is a man devoid of any connection to his fellow man, motivated by a sense of superiority, and claiming Iago as a supernatural force removes a part of the drama that Shakespeare had painstakingly created.
One supporting evidence for Iago being a perfectly natural character is the given motivation by Shakespeare himself. In the play, Iago has already been passed up for promotion, Cassio has obtained the rank he believes he deserves. To understand the character of Iago, we must go back before the play opens. Iago is described as a longtime confidant of Othello, a soldier alongside him for several years. To Iago, these years have been only proof of his superiority. He is not simply a man who arrived, expecting great reward, even if that is part of his delusion. In his mind, he has proved himself time and time again, and the promotion that was given to Cassio was not only better given to him, it was something he had earned service to not only Venice, but Othello himself. Iago is clearly a man with a very high opinion of himself, and with a very low opinion of Cassio. Of him, Iago speaks "never set a squadron in the field, Nor the division of a battle knows" (Shakespeare 1.3. 23-24). His natural feeling of superiority has been nurtured through war, Othello himself adding to it. The sub textual relationship between the two men is one of two men fighting wars together, bleeding alongside one another. While Iago may lack the ability to empathize with other human beings, he has grown very fond of Othello and what his relationship with Othello has granted him. Honest Iago" (Shakespeare 1.3. 290) and his closeness to Othello is referenced many times throughout the play, showing that Iago felt even deeper betrayal when he is passed up for Cassio.  This is a surprisingly complex motivation for a force of supernatural evil, which by its nature, requires nothing but the intrinsic nature to destroy. While it may seem almost incomprehensible to us, this is not because Iago is a force beyond our understanding, but because he is a fundamentally different human being than the vast majority of people reading him.
Anti-social personality disorder, commonly referred to as either "psychopathy" or "sociopathy" is a well-known, well documented personality disorder, that knowledge about predates any of the modern terminology. This disorder was known in Shakespeare's time, especially to a writer so interested in the workings of the human mind, like Shakespeare was. From Hamlet to Brutus and Cassius, the study of the internal conflict inside all people was dear to Shakespeare. But in the character of Iago, he was touching on something else. A man devoid of any feeling for his fellow man, intensely jealous and envious, using his fellow men as pawns in a great game of petty revenge against his former idol. He is married, but the only interaction we see between him and Emila is of "operator/tool", he clearly has earned Othello's deep trust, and can manipulate Rodergio effortlessly. This indicates some ability to  form social relationships, but they are superficial and hollow, him and Othello excluded. Iago is highly egotistic, a delusion that is assisted by his own skill in battle and Othello's friendship and trust. His destructive personality traits have been sublimated by the accolades and power he has been granted under Othello. But, as is almost universal with his personality, the next promotion is already part of the delusion. In his mind, it is the next logical step for his ascent to what he truly deserves. When Iago is passed over for promotion, in his mind, he is losing something he has already earned. It is this betrayal that causes Iago's carefully crafted mask to slip. His destructive urges come to the forefront, and his malevolent and covetous side begins to plot his revenge.
He uses his wife to the point where she, in her own way, confesses "The ills we do, their ills instruct us so." (Shakespeare 4.3. 81) to Desdemona, after which Iago murders her when she betrays him. He manipulates Roderigo into an attempted murder on Cassio, before killing him in cold blood. He conspires to destroy Othello and everything around him, with no feeling of guilt or remorse. And when he is finally captured, he spits "Demand me nothing: what you know, you know: From this time forth I never will speak word." (Shakespeare 5.2. 316-317). To him, his motivations were beyond the comprehension of anybody besides himself. His statement is not a defense, or justification, but is the final moment all his superficial charisma fails, and the true ugly, but very human side of Iago is revealed.
While Iago is consistent in a realistic sense of a human character, his humanity forms a natural part of the meaning of the play. Themes of jealousy, and blind trust permeate the play. The audience is warned both of treacherous friends and of the evils that jealousy inflict on the human mind. While we are to empathize with Othello to some degree, his actions destroy his life, even if Iago schemes behind the scenes. While it is tempting to equate his insidious form of evil with the popular interpretation of supernatural evil, it is a very human story. Shakespeare never hesitated in portraying evil human beings, his works are full of men and women motivated by self-serving urges. Iago, however, is often cited as one of the most evil characters in Shakespeare's works. He frightens people to this day, so it is tempting to attribute that to a supernatural motivation of simple evil. But Iago frightens audiences because of his humanity, the reality of the play, how it can strike a chord in any mind. We do not still revile him because we know he's never coming back. He is hated because all people can imagine Iago ruining their lives behind their back.
In Othello, Iago's amount of lines is no mistake. Shakespeare intentionally wrote his character as something that would chill audiences in his time, and struck on a character that chills us today. He is real, his lack of empathy and pure malicious energy is, unfortunately, a fact of life we all must live with. At the same time, he is a warning against jealousy and envy. His motivations are planned out, and make sense in his mind. He is always justified in manipulating whoever he wants, and never doubts his own actions. Ironically enough, the warning for the audience is expressed by Iago himself: "beware my lord, of jealousy! It is the green-eyed monster which doth mock the meat it feeds on." (Shakespeare 3.3. 170-172). His words, in their own sense, are the words of Shakespeare himself, delivered through his greatest villain.
Work Cited    
Shakespeare, William. Othello.
Stuck with your Research Paper?
Get in touch with one of our experts for instant help!
Messenger
Live chat
Time is precious
don't waste it!
Get instant essay
writing help!
Plagiarism-free
guarantee
Privacy
guarantee
Secure
checkout
Money back
guarantee
Get a Free E-Book ($50 in value)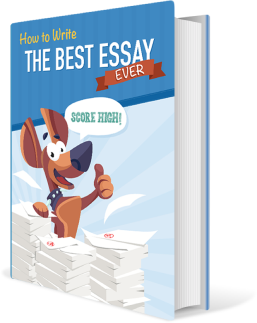 How To Write The Best Essay Ever!