You Will Earn an F for This Course, Creative Essay Example
This Creative Essay was written by one of our professional writers.

You are free to use it as an inspiration or a source for your own work.
Response to: "You will earn an F for this course, unless you can convince me otherwise."
In presenting my reasoning as to why I should not receive a failing grade in your course, I first wish to acknowledge a reality; namely, in entering this class, I was fully aware of the possibility of this occurring. As may be obvious, my view of this potential was influenced by my subjective belief in my ability to succeed in the class. I was also influenced by an acceptance of your skill in teaching that would facilitate my passing with a good grade. These subjective truths, I am aware, cannot take the place of an objective truth. Nonetheless, they were as well based upon experience and information. This was a degree of subjectivity firmly anchored to realistic reasoning, and this is what I acted upon in taking the course.
Beyond this, I further think we would both concede that you yourself have approached the class with a subjective truth at play, and one just as founded on concrete realities. The university expects you to teach and to grade based upon the students' performances, as you deem right. These are standards reflecting objective truths, if not wholly reliant on them; you are qualified to teach at this level, and students must evince satisfactory attainment levels, determined by objective means, to be favorably graded by you. Consequently, all points made above indicate an arrangement that is both subjective and objective, with the former factor being largely dependent on the latter. We both have taken on responsibilities that have expectations attached, and taken them on because we have solid reasons for believing that the consequences will do justice to that reasoning.
What is plain here is that no point thus far made offers any actual reason why I should not receive an "F." The circumstances, as noted, fully admit to this possibility, and the objective assessment that placed you in the position of professor empowers you to exercise your professional discretion in grading. I do not doubt that you are sensible of the obligations of this freedom; to pass me when I have actually failed is as irrational and unethical as failing me when I have performed my work well, and it is not likely that you would so abuse your discretionary freedom. My argument, rather, goes to viewing this scenario in a more expansive context, one that completely accepts objective truths even as it raises the issues of why these truths are in place to begin with. In such a context, I feel that you are obligated to examine your decision in terms of effect, for effect, either good or bad, is a primary instrument in the formation of all truth.
On one level, the effect of your failing me is inconsequential because we have acknowledged this potential. It exists outside of either objective or subjective truth as a result, not a determining factor. At the same time, and importantly, the same truths prompting both our actions must be viewed in terms of action/effect. Simply, the objective truth of your teaching and the objective truth of my attending class are in place solely to achieve a specific effect, and not that of attaining a grade. The entire scenario exists so that I may further my learning in the course, other motives and reasons notwithstanding. Learning is a complex process, and one acknowledged as strongly influenced by motivation. It is also a process that may be weakened or destroyed when impeded, or when efforts going to it render its pursuit worthless. This is the effect I feel you must consider, and not entirely for my own sake. To fail me, in a very real sense, translates to failing yourself. It means you did not accomplish what you set out to do and, as the truths we examined clearly present you in the stronger position of the two of us, the failure here is then more significant. This effect transcends moral relativism concerns because it goes to innate purpose.
Let me add also that a failing grade is an absolute statement admitting of no achievement at all and, questions of relative assessment notwithstanding, I do not believe you are empowered to so assert that you yourself have failed to such an extent. Failing me means that you are convinced I came away with nothing from your efforts, and that is an extraordinarily bold statement. I tend to think that my reasoning here alone invalidates so stark an assertion.
Stuck with your Creative Essay?
Get in touch with one of our experts for instant help!
Messenger
Live chat
Time is precious
don't waste it!
Get instant essay
writing help!
Plagiarism-free
guarantee
Privacy
guarantee
Secure
checkout
Money back
guarantee
Get a Free E-Book ($50 in value)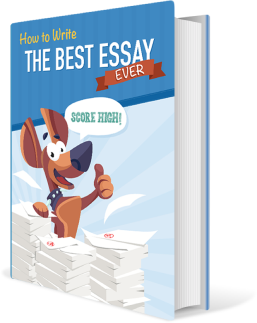 How To Write The Best Essay Ever!