Ziba Design's Approach to Marketing, Case Study Example
This Case Study was written by one of our professional writers.

You are free to use it as an inspiration or a source for your own work.
The modern business environment is characterised by the diversity of products, numerous alternatives that virtually are almost the same in quality and the nature of services provision. However, there are those products and brands that are more successful than the others. In this regard, it is no longer enough to create products of high quality in order to compete in the contemporary business environment. It is also not enough to expand from one market segment to another. The key to contemporary business success is doing marketing and branding in smart and creative manner. The aim of this paper is to analyse Ziba Design's approach to design and marketing.
The essence of Ziba Design's work is to create various designs of products for various famous firms in order to boost their productions and make the given products more recognisable in the target market segment. In this regard, the initial stage of Ziba Design's performance is to create a link between the target customers group, the product and producing companies. It is argued that for the benefit of understanding the final design of the product it has to be assessed systematically, paying attention to potential alternative way of satisfying posed objectives ("Armstrong/Kotler Discuss", 2008). In this regard, only after understanding what company want to achieve, what its corporate strategy, short and long-term objectives and the place of the new product in this context, Ziba Design relates this contextual framework of the future product with what the customers want (Boone and Kurtz, 2015).
Thus, before the actual development of the design and advertising program, the aforementioned analysis of the key participants is conducted. In this regard, the key element is research into consumer's preferences and desires. In other words, the process of new product creation starts not from the Research and Development department but consumer research ("Armstrong/Kotler Discuss", 2008). The product has to fit a certain customer insight rather than being neutral or universal. Ziba Design suggests that the real marketing success is not in expanding the market segment but in specialising on a certain segment and becoming dominant in it through a highly recognisable and distinctive brand. For the purpose of systematic and diverse assessment of the future product according to consumer preferences, Ziba Design's team consists of specialists with different background and specialisation from different countries and cultures. In this regard, international dimension and multiple views and suggestions become the primary strength of Ziba Design's team (Feinberg, Kinnear and Taylor, 2012).
In terms of Ziba Design's contribution to brand recognition for product promotions in the marketplace, they argue for the necessity of targeting the right consumer segment, in the right time and the right place. In this regard, the team suggests that in order to achieve maximum recognition, it is not enough for the product to be of a good quality. It has to appeal to the target consumers emotionally and personally based on one's experience (Boone and Kurtz, 2015). This can be achieved through the creation of a specific context of the product representation through an interactive experience. However, the essential precondition for this representation to be successful, the product should be given a meaning that would relate to consumer's emotions and individual preferences ("Armstrong/Kotler Discuss", 2008). In other words, the essence of Ziba Design's approach to product promotion is to create a meaningful customer experience. It is this experience that will distinguish the products brand among many other similar products on the market (Feinberg, Kinnear and Taylor, 2012).
Ziba Design's approach to product promotion in the marketplace is very effective. The main reason for this is that does not only make the product distinctive form any other alternative of a similar quality on the existing market. This approach speaks to consumers their language. It appeals to their emotions and desires even before they have expressed them. This is achieved through the initial consumers' research. The efficiency of this approach is also conditioned by the ability of the experience to demonstrate what the customer would find desirable but did not know it before this experience (Feinberg, Kinnear and Taylor, 2012).
Ziba Design's contribution to the brand loyalty is achieved through all mentioned above aspects of their approach, which result in the creation of a unique experience related to products characteristics. However, this is not all.   In order to secure the long-term loyalty of customers to the brand, Ziba Design concentrates on the current trends in technology, consumer preferences and overall predictions in the market and directs them toward future. In other words, patterns that exist now are assessed according to their future development.  Thus, through creating of products designs and marketing with a consideration of the future trends, Ziba Design achieves consumers' satisfaction and then shows how consumers' choice remain up-to-date and according to new trends while they still use the same brand (Boone and Kurtz, 2015). In other words, Ziba Design manages to create brands that are both timely and timeless at the same time, just as a human experience. This approach to branding is a bright example of how shopping experience is mixed with entrainment aiming to achieve both pleasure and purposefulness of an experience (Feinberg, Kinnear and Taylor, 2012).
Overall, from all mentioned above it can be concluded that the key to Ziba Design's approach to design and brand marketing is in preliminary analysis of three aspects: company's objectives, the role of product in company's strategy and consumers' analysis. Instead of traditional marketing, Ziba Design appeals to consumer's emotions and individual preferences through a meaningful customer experience directed to the future. Thus, their approach is a demonstration of the contemporary trend of viewing marketing as a systematic and interdisciplinary process based on creative and unconventional thinking.
References
Armstrong/Kotler Discuss Ziba's Research – Innovation Process. 2008. [Video file]. Retrieved from https://www.youtube.com/watch?v=wsUmGk4lHgE.
Boone, L. and Kurtz, D. (2015). Contemporary Marketing. Boston, MA: Cengage Learning.
Feinberg, F., Kinnear, T. and Taylor, J. (2012). Modern Marketing Research: Concepts, Methods and Cases. Boston, MA: Cengage Learning.
Stuck with your Case Study?
Get in touch with one of our experts for instant help!
Messenger
Live chat
Time is precious
don't waste it!
Get instant essay
writing help!
Plagiarism-free
guarantee
Privacy
guarantee
Secure
checkout
Money back
guarantee
Get a Free E-Book ($50 in value)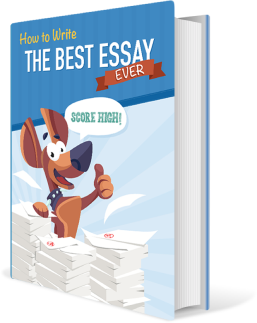 How To Write The Best Essay Ever!