A Preliminary Investigation, Research Proposal Example
This Research Proposal was written by one of our professional writers.

You are free to use it as an inspiration or a source for your own work.
Introduction
Autism is a neurobiological disorder that affects thousands of children between the ages of 11 and 15 (Steege, Mace, Perry, & Longenecker, 2007). Students with this disorder have difficulty with communication, both speaking and understanding, social interaction, and behavioral deficits. There are many interventions that have been proven to assist these students with their deficits. Face to face intervention, modeling, and Picture Exchange Communication Systems (PECS) have been used with much success. Although students get one on one assistance during the regular school day, an after school intervention program would allow interventionist to focus solely on specific interventions.
Rationale
The special services department conducted a survey for parents of special needs students and found that 54 percent of the parents of ASD children felt that after school programs were not specialized enough to adequately assist ASD students. The services being provided by after school programs were not high quality and did not have long term benefits. Most of the after school staff were general education teachers. As a result, special needs students were not guaranteed a resource teacher. Of those parents who reported that their child attended afterschool programs, only about 12 percent saw improvement. The majority of the parents wanted a program that focused more on communication and speech-language skills.
Goals of Program
The afterschool program will provide therapy services to students with ASD by providing a learning environment that is structured during the after school hours. The program will provide services to 10 students who have been diagnosed with ASD in grades 6-8 for four days out of the five school days-Monday-Thursdays. We will provide enrichment activities for both academic and behavioral learning, but will focus primarily on speech and communication. We expect to see a ten percent decrease in office referrals due to behavioral issues and measurable improvements in communication skills of each participant.
Outcomes
Each participant is expected to have a 10 percent reduction in behavior issues in the classroom. Each student will have measurable gains(to be determined by IEP) in communication skills and confidence in communicating and interacting in social settings.
Program Description
Program X will enhance the educational experience of students suffering from autism by exposing them to interventions that will help them better communicate and cope with stressful situations. The program will use self-directive activities by learning the students' interests and hobbies. The staff will interview the children/parents in order to plan activities that are appealing to the children. This type of individualized planning makes the program fun and interactive for the students. Consequently, students will not be less reluctant to participate in activities.
Face-to-Face Interaction Techniques
One type of face to face interaction is reciprocal imitation training. This technique is believed to help students with ASD develop communication and social interaction skills. Cardon & Wilcox, 2010, conducted a study using RIT to determine the effectiveness of the technique. The study was conducted over a period of 10 weeks. Although this study was conducted on children aged 5 years and younger, it could still be effective for low functioning ASD students. After the ten week period, a follow-up visit was conducted and determined that the participants had improved motor skills.
Another type of face-to-face interaction is Floortime Approach. The purpose of this technique is to help students develop social interaction skills. This technique was introduced by Dr. Stanley Greenspan. He emphasizes creating a bond between the adult and child first. In order to do this, the adult must find out what the child's interests are, use creativity, spontaneity, and challenging experiences, and expand the child's social interaction skills by imploring the use of as many senses as possible (Flippin, Reszka, & Watson, 2010).
A final face-to-face intervention is Applied Behavior Analysis(ABA), which is another technique used to improve social interaction. ABA teaches life skills, communication, and social skills, reinforces skills already present, helps to generalize behaviors from one setting to the next, and reduces unwanted behaviors by removing reinforcements. Essentially, this is a reward system. Studies have proven that ABA reduces inappropriate behaviors, while increasing communication and acceptable social interaction (Steege, Mace, Perry, & Longnecker, 2007).
Picture Exchange Communication System
PECS was introduced in 1994 by Bondy and Frost, and is widely used as an alternative communication system. PECS can support or replace speech for those students with ASD who have less than functional speech. According to Flippin, Reszka, & Watson, 2010, a language pathologist needs to work with the child in phase 1 of PECS. There are six phases that systematically initiates communication by exchanging pictures for items. This system expands the child's working vocabulary by adding adjectives, shapes, sizes, and colors in the pictures. Various studies have supported the belief that PECS increase ASD students' communication abilities, but more than fourteen other studies have found that PECS decreases behavioral problems for students with ASD (Flippin, Reszka, & Watson, 2010).
Assistive Technology
Video modeling has been gaining popularity and overshadowing other more traditional methods of working with ASD students (Banda, Copple, Koul, Sancivrian, & Bogschutz, 2010). One study evaluated the use of iPads in intervention strategies. This study was conducted to determine if iPads were a good source as a communication device for students with autism. Five students participated in the study. Each student's communication and cognitive ability was evaluated prior to the intervention. The results were variant depending upon the child. The children who had prior access and home access to iPads showed more improvement in communication and behaviors. Nevertheless, the use of iPads did not have a negative influence on communication or behavior of participants (Banda, Copple, Koul, Sancivrian, & Bogschutz, 2010).
Staffing
The staff for the after school program will be teachers in the district who are trained to work with students who have ASD. Parents will also assist with the after school program because they know their children better than anyone else.  Additionally, parents will receive training in working with students with special needs.
Conclusion
After school programs are not designed to meet the needs of students with ASD, as a result, most after school programs do not provide high quality intervention. Consequently, programs that are specifically designed for students with autism will be more beneficial. Certainly, these programs require more planning and highly trained staff.
References
Banda, D.R., Copple, K.S., Koul, R.K., Sancibrian, S.L., & Bogschutz, R.J. (2010). Video modelling interventions to teach spontaneous requesting using AAC devices to individuals with autism: A preliminary investigation. Disability and Rehabilitation, 32, 1364-1372.
Cardon, T. A., & Wilcox, M.J. (2010). Promoting imitation in young children with autism: A Comparison of reciprocal imitation training and video modeling. Journal of Autism Development Disorder, 41, 654-666.
Flippin, M., Reszka, S., & Watson, L. R. (2010). Effectiveness of the picture exchange communication system (PECS) on communication and speech for children with autism spectrum disorder: A meta-analysis. American Journal of Speech-Language Pathology, 19, 178-195.
Steege, M.W., Mace, F.C., Perry, L., & Longenecker, H. (2007). Applied behavior analysis: Beyond discrete trial teaching. Psychology in the Schools, 44(1), 91-99.
Stuck with your Research Proposal?
Get in touch with one of our experts for instant help!
Messenger
Live chat
Time is precious
don't waste it!
Get instant essay
writing help!
Plagiarism-free
guarantee
Privacy
guarantee
Secure
checkout
Money back
guarantee
Get a Free E-Book ($50 in value)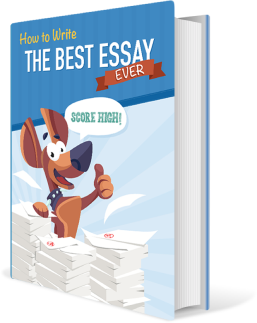 How To Write The Best Essay Ever!