Affordable Care Act, Annotated Bibliography Example
This Annotated Bibliography was written by one of our professional writers.

You are free to use it as an inspiration or a source for your own work.
National Women's Law Center (2010). The past and future in women's health: a ten-year review and the promise of the Affordable Care Act and other federal initiatives. Retrieved from http://hrc.nwlc.org/past-and-future
This article addresses the significance of understanding the dynamics of women's health and what is required to develop a strategy to improve preventive measures and other tools that are designed to improve the health of this population group. Women's health continues to be a primary focus area and requires an examination of a number of elements that impact this population. Over the past ten years, there have been improvements in some women's health indicators such as coronary heart disease, a decline in smoking, and an increased number of patients receiving colorectal cancer screenings. The federal government has played a critical role in expanding smoking prevention efforts and has included new regulations regarding tobacco products and an increase in funding for smoking-related research. In addition, Medicaid expansion has been prominent and private coverage has also increased. In moving towards the future, it is important to establish revised goals to address women's needs and to recognize how the national landscape plays a critical role in shaping healthcare practice in this area.
Health Resources and Services Administration (2015). Women's preventive services guidelines. Retrieved from http://www.hrsa.gov/womensguidelines/
This article addresses the significance of the Affordable Care Act, enacted in March 2010 to provide access to health insurance for all Americans. This Act promotes prevention and awareness and supports greater coverage of these services, rather than requiring patients to contribute via out-of-pocket expense. Preventive healthcare for women, including mammograms, prenatal care, and screenings are covered under the ACA, thereby demonstrate a positive impact women and which fill some of the gaps that exist with respect to current guidelines. The article also provides a summary of some of the services that are covered under the ACA, including well visits, gestational diabetes screenings, HPV testing, HIV testing and counseling, STD testing and counseling, contraceptive counseling, and domestic violence counseling, among others. These tools support the engagement of professionals in working towards improved solutions to support women as they require different types of preventive care throughout their lives.
Sorrell, J. (2012). Ethics: the Patient Protection and Affordable Care Act: ethical perspectives in  21st Century healthcare. The Online Journal of Issues in Nursing, 18(1), retrieved from http://www.nursingworld.org/MainMenuCategories/ANAMarketplace/ANAPeriodicals/OJIN/Columns/Ethics/Patient-Protection-and-Affordable-Care-Act-Ethical-Perspectives.html
This article addresses the role of ethics and related decision-making regarding the ACA and what is required of consumers, insurers, and other key stakeholders once the law has reached its full potential. One of the key provisions of the ACA is to enable those persons with preexisting conditions to obtain coverage, which was not a requirement in the past. In addition, the Act is likely to impact and save many lives because of the ability of consumers to obtain healthcare coverage and to seek out these services on a more frequent basis. This coverage is particularly significant for lower income groups because they have typically lacked health insurance coverage and require insurance to obtain these services. From an ethical perspective, it is important to evaluate the conditions under which healthcare coverage is provided to all persons in some capacity, because it is the responsibility of human beings to look out for each other and for the greater good of the entire human race, supporting those who are less fortunate in this regard. The article also addresses the different myths associated with the ACA, such as death panels, government control, small businesses, and the national debt, among others, and also considers the responsibility of healthcare professionals to optimize their response to preventing injustice to those who are underserved.
Reinberg, S. (2011). HHS: Insurers must pay for birth control for women. Retrieved from http://consumer.healthday.com/women-s-health-information-34/birth-control-news-62/hhs-insurers-must-pay-for-birth-control-for-women-655440.html
This article addresses the responsibility of the department of health and human services to provide coverage for birth control under the requirements of the Affordable Care Act. This is one of several preventive strategies taken by the federal government to provide an additional layer of coverage to female patients in order to address their healthcare needs more effectively and consistently. Some of the services to be covered include breast feeding counseling, well visits, HIV screening and counseling, and HPV screening, among others. These options support a primary objective to improve the lives of females throughout the United States through access to these services. However, the contraception mandate is not without opposition, as this has been a difficult area of contention for those against providing this coverage to women, including the provision of drugs which are classified as emergency contraception to induce abortion. The article also addresses the need for preventive care and counseling as needed for women who are of reproductive age.
Sakala, C. (2015). U.S. health care reform legislation offers major new benefits to childbearing women and newborns. Retrieved from http://transform.childbirthconnection.org/progress/ppacamaternity/
This article provides an examination of the impact of the Affordable Care Act on expanding insurance coverage to over 8.2 million women under the age of 65 through the Medicaid program, while also offering other women who qualify an opportunity to purchase affordable healthcare coverage through an insurance exchange and a subsidy program to reduce the cost even further. Through this process, states who opt into this program will be provided with greater financial support implement the program. For women who are of reproductive age, the opportunity to provide further support through improved newborn and maternal care is also considered, thereby creating opportunities for new and expectant mothers to receive essential services without difficulty. Pregnant women would also be covered for smoking cessation programs without an out-of-pocket expense, along with coverage for birth centers. Other programs include breastfeeding services and counseling, STD screening and counseling, domestic violence counseling, and well visits on an annual basis. The "Maternal, Infant and Early Childhood Home Visiting Program" was also established to improve community support for those in at-risk areas and to educate young women regarding their risks related to pregnancy and the benefits of contraception. These actions and others represent a means of expanding healthcare coverage for women who otherwise would not have access to these services under older mandates.
Salganicoff, A., Ranji, U., Beamesderfer, A., & Kurani, N. (2014). Women and health care in the early years of the ACA: key findings from the 2013 Kaiser Women's Health Survey. Retrieved from http://kff.org/womens-health-policy/report/women-and-health-care-in-the-early-years-of-the-aca-key-findings-from-the-2013-kaiser-womens-health-survey/
This article addresses the importance of the Affordable Care Act and its impact on women's health, including maternity care, contraception, and uneven rates for insurance coverage, among other areas. A survey was conducted by the Kaiser Family Foundation in 2013 in a random fashion for women between the ages of 18 and 64 in order to evaluate their experiences to date with the ACA, along with a smaller survey for males as a comparison. By the end of 2013, it was noted that many of those who are uninsured fall into minority groups, including Blacks and Hispanics. The expansion of coverage for young adults through the age of 26 is a newer provision, since this group has generally high uninsured rates. This reflects a need to evaluate the privacy related to this coverage and what parents are able to view regarding their child's insurance utilization. The survey also noted that women who experience different types of barriers in their healthcare coverage find it difficult to afford these services and must often sacrifice healthcare services to meet other needs. This also reflects a need to expand communication between providers and patients, along with other tools to improve access to services for women that support their specific needs. Finally, the article addresses preventive services and sexual health in order to support an examination of the different tools that are available to promote improved health for women under the ACA.
Department of Health and Human Services (2013). Affordable Care Act rules on expanding access to preventive services for women. Retrieved from http://www.hhs.gov/healthcare/facts/factsheets/2011/08/womensprevention08012011a.html     
This article addresses the significance of preventive services and how they impact women's health at a high level. The implementation of the Affordable Care Act has been instrumental in aiming to provide greater benefits for preventive care for women because of the urgent need to obtain these services, and this has been significant in advancing the objectives aimed to prevent disease and to recognize the value of services such as mammograms, screenings, contraception, and domestic violence counseling. The ACA continues to expand these services to larger groups of women and supports a greater awareness of the need to improve health and wellbeing with the use of these services in the future, while also reducing out-of-pocket expenses for women and their likelihood to obtain these services on a more frequent basis.
Jarrett, V. (2015). Great strides for women's health under the Affordable Care Act. Retrieved from https://www.whitehouse.gov/blog/2015/01/09/great-strides-women-s-health-under-affordable-care-act
This article addresses the importance of promoting healthcare coverage for women and in eliminating price differentials for women's healthcare insurance versus that of their male counterparts. Expanding healthcare coverage for females has continued to increase and the number of uninsured will continue to decline. With the insurance provisions under the ACA, more women are able to obtain access to many necessary preventive services that are designed to preserve their health and permeate a culture of care for women, while also reducing their required out-of-pocket cost for these services. Millions of women have acquired access to maternity-based benefits that were not available in the past and are now able to manage their reproductive needs with greater ease. With these services, women are further protected from unnecessary risks that could impact their health during and after pregnancy. It is expected that these services will continue to expand in scope for increasing numbers of women and provide a greater level of support for women in lower income groups. In addition, since women are able to receive many of these services without an out-of-pocket requirement, promoting greater economic security.
Stuck with your Annotated Bibliography?
Get in touch with one of our experts for instant help!
Messenger
Live chat
Time is precious
don't waste it!
Get instant essay
writing help!
Plagiarism-free
guarantee
Privacy
guarantee
Secure
checkout
Money back
guarantee
Get a Free E-Book ($50 in value)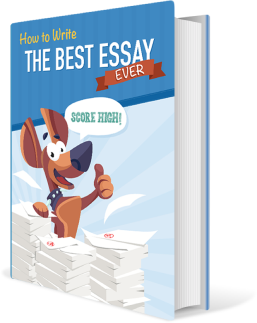 How To Write The Best Essay Ever!