Alzheimer Disease, Research Paper Example
This Research Paper was written by one of our professional writers.

You are free to use it as an inspiration or a source for your own work.
Abstracts
Alzheimer disease happens to be the most prevalent dementia cause that is associated with the loss of memory, thinking difficulties as well as problems associated solving problems as well as language. This paper aims to shed light on critical aspects of Alzheimer disease, its management and prevention and what is being done to get more accurate information on the disease for the benefit of future generation. The paper also accounts for the most notable signs that are associated with Alzheimer disease indicating short term loss of memory as being a common occurrence during the early stages. The  progressive stages in Alzheimer disease has been associated with symptoms that can advance to include motivation loss, problems with management of self care, behavioral issues, mood swings, language problems as well as disorientation.
Introduction
Changes are usually encountered in the human brain during the process of aging in a similar manner to other parts of the body. Majority of people experience a slowed pattern of thinking coupled with sporadic problems of remembering past issues. In some cases however, an invidual may encounter serious loss of memory and confusion which affects the proper functioning of the mind. This is usually an indicator of failing brain cells. The primary signs of Alzheimer disease involve difficulties in remembering information that was learnt recently. The changes in brain attributed to Alzheimer disease starts at the region of the brain that controls learning. With continued proliferation of Alzheimer disease in the brain, severe symptoms continue to arise leading to such conditions as disorientation, changes in mood as well as behavior, unsubstantiated suspicions concerning the family, professional caregivers as well as friend, behavior changes, serious loss of memory, confusion with regard to places, events as well as time and difficulties in walking, speaking and swallowing.
The people who fall victim to potential symptoms of Alzheimer disease such as memory loss may not be aware of the problem that they face in as far as Alzheimer disease are concerned. Dementia symptoms may be apparent to the members of the family of the victim as well as friends. On suspicion and experience of symptoms associated with dementia, it is recommended to seek medical assistance and advice as soon as possible. The medical experts in this situation must be experiences in evaluating problems that are associated with memory. Timely diagnosis of Alzheimer disease coupled with procedures of intervention have been dramatically enhanced and the options of treatment and support have great potentials of enhancing the quality of life of the victim.
Literature Review
Loef, Schrauzer & Walach, (2011) have suggested that, Alzheimer disease involves a manifestation of dementia that is associated with memory problems, problems in thinking as well as behavior (Loef, Schrauzer & Walach, 2011).  The symptoms of Alzheimer disease usually undergoes a slow pace of development and worsens with time to a point that the severity of the disease causes significant disruptions in the daily tasks of the victim. According to Heo & Lee, (2013), Alzheimer disease is identified as the most common manifestation of dementia which implies to a condition of loss of memory coupled with additional intellectual problems with a degree of seriousness that threatens the daily activities of the patient. Of all cases of dementia, Alzheimer disease is the most prevalent with an occurrence rate of between 60 and 80 percent (Heo & Lee, 2013). According to the information documented by Hoblitzelle, (2010) in the "Ten Thousand Joys & Ten Thousand Sorrows: A Couple's Journey Through Alzheimer's", the most significant risk factor that is associated with Alzheimer disease is age increase since the greater percentage of Alzheimer disease victims are above the age of 65 years (Hoblitzelle, 2010).  However, Alzheimer disease does not necessarily symbolize a normal condition of aging and it is therefore not a disease that is allied to old age. The onset of Alzheimer disease in approximately 5% of victims occurs in early stages of life with common cases arising between the ages of 40 and 50 years (Hoblitzelle, 2010).
Snyder, (2010) on the other hand argues that, Alzheimer disease gets worse as time goes by and therefore, he attributes the condition to a progressive disease. The early stages of Alzheimer disease are characterized by mild loss of memory. As the disease progresses to later stages, the ability of the victim to engage in a conversation is gradually lost and the individual is unable to effectively respond to the surrounding events (Snyder, 2010).
Loef, Schrauzer & Walach, (2011) have placed the Alzheimer disease at number six in terms of death causes in United States. The people affected by Alzheimer disease may live up to approximately eight years without showing significant symptoms that are notable to other people. The victim can survive for approximately 20 years based on the health status as well as the age of the victim (Loef, Schrauzer & Walach, 2011).
With the decline in the condition of a person suffering from Alzheimer disease, the victim withdraws from his or her family as well as from the entire society. Consequently, a gradual loss of bodily functions is encountered by the patient that can ultimately cause the death of an individual (Hoblitzelle, 2010). For a person suffering from Alzheimer disease to lead a positive life, it is recommended that the individuals engage in activities that bring the greatest pleasure (Hoblitzelle, 2010). The recommended activities for Alzheimer disease victims includes exercising the mind though active reading as well as puzzling. Hoblitzelle, (2010) postulates attendance to the sessions that keep the mind active may lead to cognitive stimulation that is beneficial for Alzheimer disease victims. Sharing the life experience through life story is a good source of personal record that is beneficial to the individual's memory, mood as well as the general wellbeing (Hoblitzelle, 2010).  The most advanced stages of Alzheimer disease can be linked with noteworthy changes in the behavior of the victim which may be manifested as aggression and agitation which are significant pointers that the victim is under condition of distress. This is a condition that can be managed through individualized approach that looks in the underlying problem as the core theme in intervention. Non-drugs approaches are beneficial too in this regard that engrosses engagement in music, social interaction, exercise and reminiscence among others. It is recommended to try these approaches before involving drugs in intervention (Hoblitzelle, 2010). No perfect cure has so far been identified for Alzheimer disease although the symptoms are treatable and research on the same is still in progress. The treatment is not meant to stop progression of the disease but causing a temporary slow down as well as worsening of the symptoms allied to dementia thus enhance the quality of life for the victims together with their caregivers. Involvement in exercise programs can enhance the daily activities of Alzheimer disease sufferers with potential improvements in the outcomes. Behavioral problems as well as psychosis associated with dementia can be targeted with the use of antipsychotics. This can potentially minimize the risks associated with early and untimely deaths that may arise due to the Alzheimer disease. Depending on the rate at which the disease progresses in an individual, the mean life expectancy after diagnosis of this disease ranges between three and nine years.
Conclusions and Recommendations
A significant information gap is apparent in as far as Alzheimer disease is concerned that is a clear indicator for continuous research in this issue. Therefore, since additional information on Alzheimer disease is needed to serve as an eye opener, the Alzheimer disease has been currently placed at the forefront in the biomedical research. The aims and aspirations of researchers in this field is to document information on the maximum number of aspects that are allied to Alzheimer disease along with dementia that is closely associated with the disease. For the past one and a half decade, research in Alzheimer disease has made significant progress since the greater part of the information so far gained is associated with this epoch. Incredible progress in this regard has focused on the Alzheimer disease effects to the brain of the victim. The aspiration of researchers involves accumulation of sufficient information that can enhance better intervention and treatment. The research therefore focuses on probable approaches of treatment as well as intervenes of Alzheimer disease on global perspective.
References
Heo, J.H., & Lee, K.M., (2013). The possible role of antioxidant vitamin C in Alzheimer's disease treatment and prevention. American Journal of Alzheimer's Disease and Other   Dementias, 28(2):120–5.
Hoblitzelle, O. (2010). Ten Thousand Joys & Ten Thousand Sorrows: A Couple's Journey Through Alzheimer's. NY: Tarcher.
Loef, M., Schrauzer, G.N. & Walach, H., (2011). Selenium and Alzheimer's disease: a systematic review. Journal of Alzheimer's Disease. 26(1):81–104.
Ono, K, Yamada M. (2012). Vitamin A and Alzheimer's disease. Geriatrics & Gerontology International, 12(2):180–8.
Snyder L. (2010). Living Your Best with Early-Stage Alzheimer's: An Essential Guide. North Branch, MN:  Sunrise River Press.
Stuck with your Research Paper?
Get in touch with one of our experts for instant help!
Messenger
Live chat
Time is precious
don't waste it!
Get instant essay
writing help!
Plagiarism-free
guarantee
Privacy
guarantee
Secure
checkout
Money back
guarantee
Get a Free E-Book ($50 in value)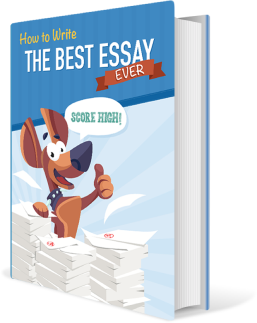 How To Write The Best Essay Ever!